Yesterday's anomalous increase in the price of BTC can be explained by a large purchase of one or several investors. Considering the fact that the rate was under the resistance area of ​​$4,300 – $ 4,350 for a long time, its breakthrough led to the closure of short positions.
After touching the mark $5,080, the price rolled back below 50% Fibo ($4,833) and for a long time struggled with the resistance of this Fibonacci level. Tonight this point was reached and the pair almost recovered to yesterday's maximum.
BTC/USD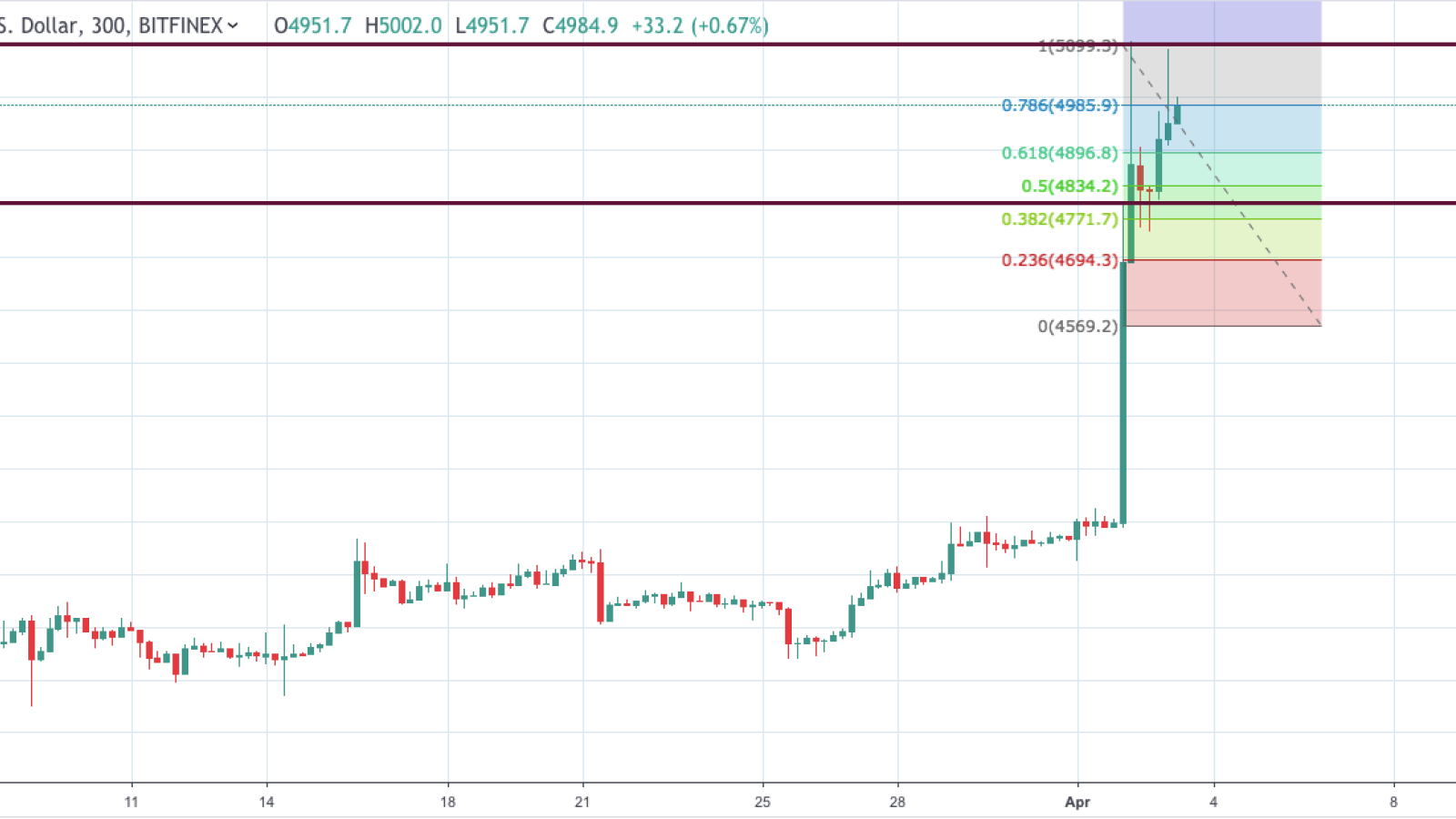 The next estimated level of resistance we are moving to is 61.8% Fibo ($5,236). Indicators have already entered the overbought zone and it would be good to correctly determine the rollback area. It seems that the return to the starting position of $4,100 should not be expected in the near future, and there is no support between the levels of $4,800 and $5,200. There is weak support at $5,100, but it doesn't look serious.
Then it can be assumed that either the price is fixed above 50% Fibo ($4,833) or it will immediately go to $5,500. This is a strong resistance level, where the rate of BTC could consolidate.
The chart also shows that the price of Bitcoin for more than a month was pressed under the resistance area of ​​$4,350, however, the activity of sellers was very low. Accordingly, consolidating at the daily candlestick will indicate a change in terms of a long-term perspective.
The price of Bitcoin is trading at $ 4,989.60 at the time of the writing.