Traders wondering when Bitcoins next rally would begin can stop wondering. The world's leading cryptocurrency by market cap has advanced nearly 20% in the last 24 hours and looking rather bullish. The move is a bit of a surprise as is there is no single piece of news driving it but even better with the lack. The lack of catalysts means the market built up to a boiling point, when the boiling point was reached prices began to advance, when prices began to advance the bears either stepped aside or weren't there, to begin with.
The daily chart looks really strong. The Tuesday candle is the single largest candle in at least a year and shows a high level of market commitment (or lack of bearish commitment, however you want to look at it). The move not only breaks resistance at the $4,190 level but confirms it as new support, support that is bolstered by the rising 30-day EMA that is just below.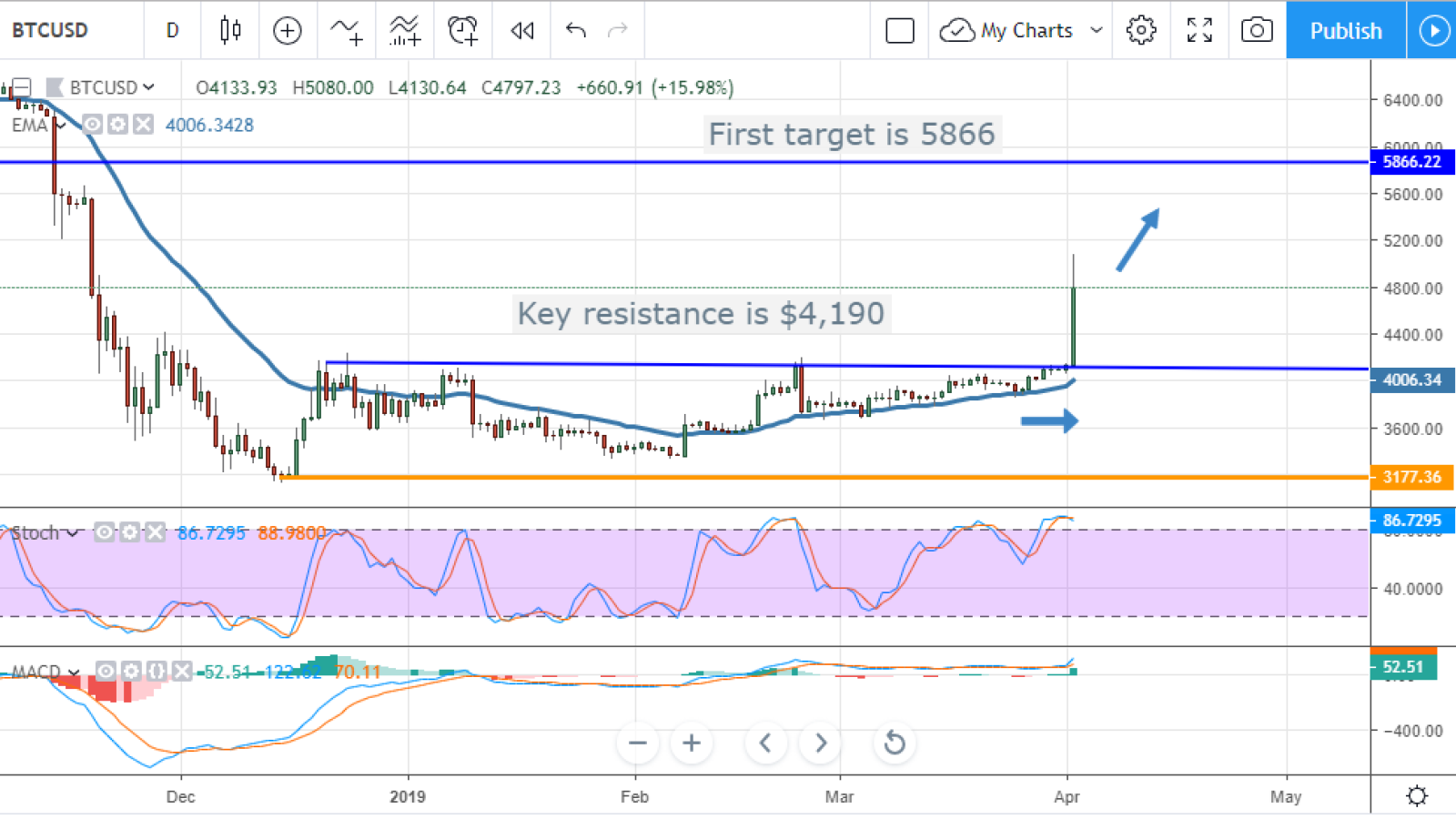 The indicators are mixed but momentum is strong and bullish, and stochastic is set up to fire a bullish crossover, so I expect to see a retest of today's high if not higher prices. Based on the size of today's candle my official target is $5,866 and possibly reached before the end of April.
The weekly chart is equally bullish. The candle formed (so far) with this week's action is quite strong and breaks above the 150-days EMA. The move is supported by bullishness in both indicators that suggest rising prices will continue. There is some resistance above the 150-days EMA but once it is overcome $6,000 and $8,000 become very realistic targets. It may take a month or two for the next big push to develop, there may be a correction between now and then, but it looks like BTC is making a long-term reversal.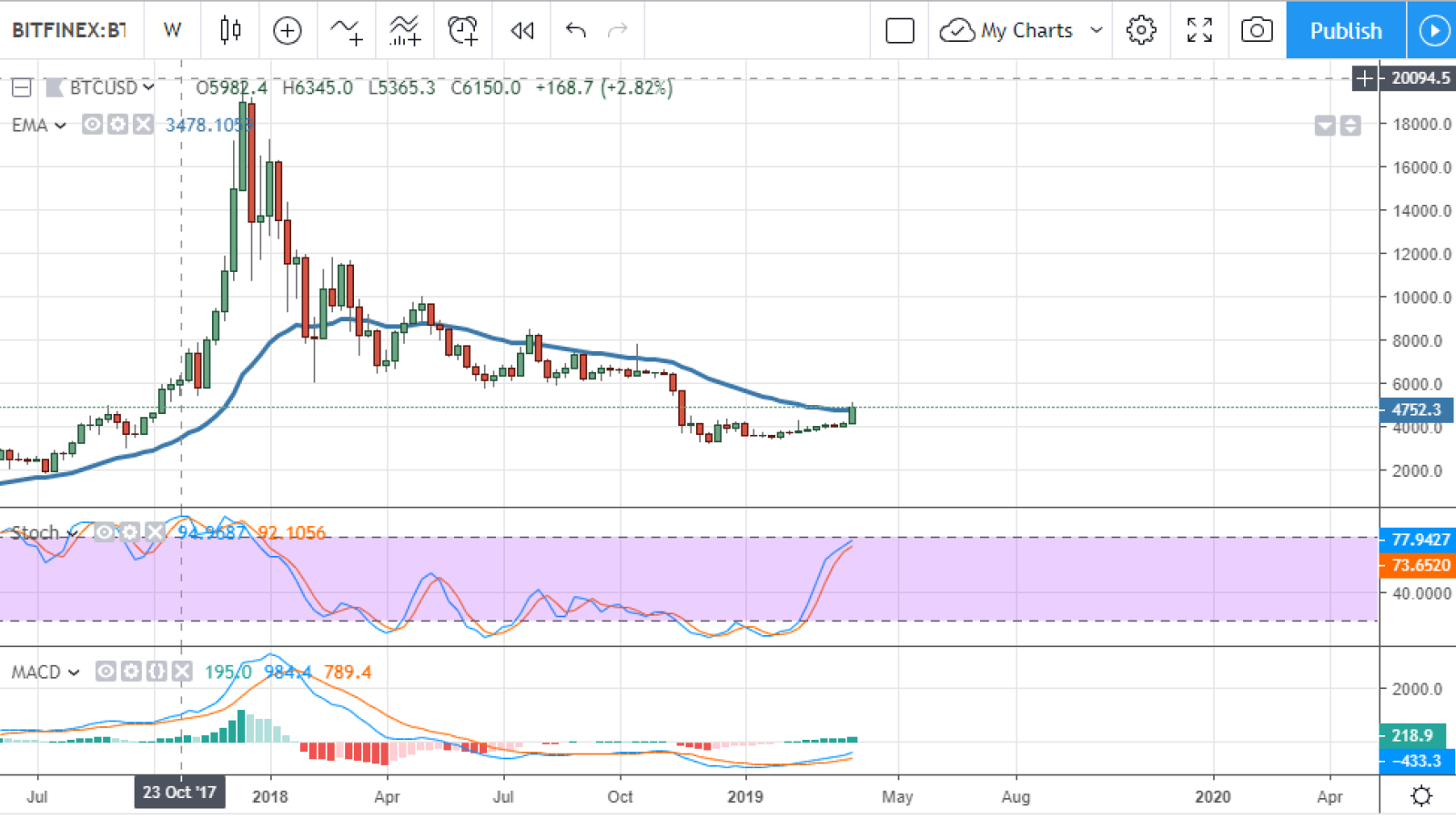 What could be driving BTC's price? One thing is the growing global acceptance of cryptocurrency and blockchain. The world has still not fully embraced the technology, we still haven't seen the final form this technology will take, but, in the meantime, the world's #1 recognized and used token is getting the attention.
Additionally, Bitcoin is literally the world's reserve crypto and that means more and more of it is getting locked up in coin burns. Coin burns are when one crypto is publicly and irretrievably sent to an unrecoverable address in order to launch a new token or blockchain service. The practice effectively sets up an escrow holding account that new tokens (and technologies) can be founded upon.
Looking forward we are still expecting U.S. cryptocurrency regulation, a BTC or crypto-based ETF, and the launch of Bakkt, the first SEC-compliant full-service cryptocurrency wallet, trading platform, exchange, settlement service, and warehousing provider. Will BTC move higher over the long term? You bet it will and it will eventually retest it's all-time high.