The major $20,000 support was breached as bears have finally pushed the price of the first cryptocurrency back to the level we saw at the beginning of the month. But despite the strong drop, both altcoins and Bitcoin have other important levels to watch out for.
Technical support levels
Ahead of inflation data, technical analysis remains the only tool for predicting the short-term movement of Bitcoin on the market. The first support level stays at around the $18,800 price range since it was the price that acted as a trampoline for BTC that bounced off it two times after the 40% drop.
Another support line that we are able to see on shorter timeframes like four hours is a local trendline, which has acted as a guideline for Bitcoin's price since the beginning of the month. Just now, we saw the third successfully bounce from the trendline support located at $19,428.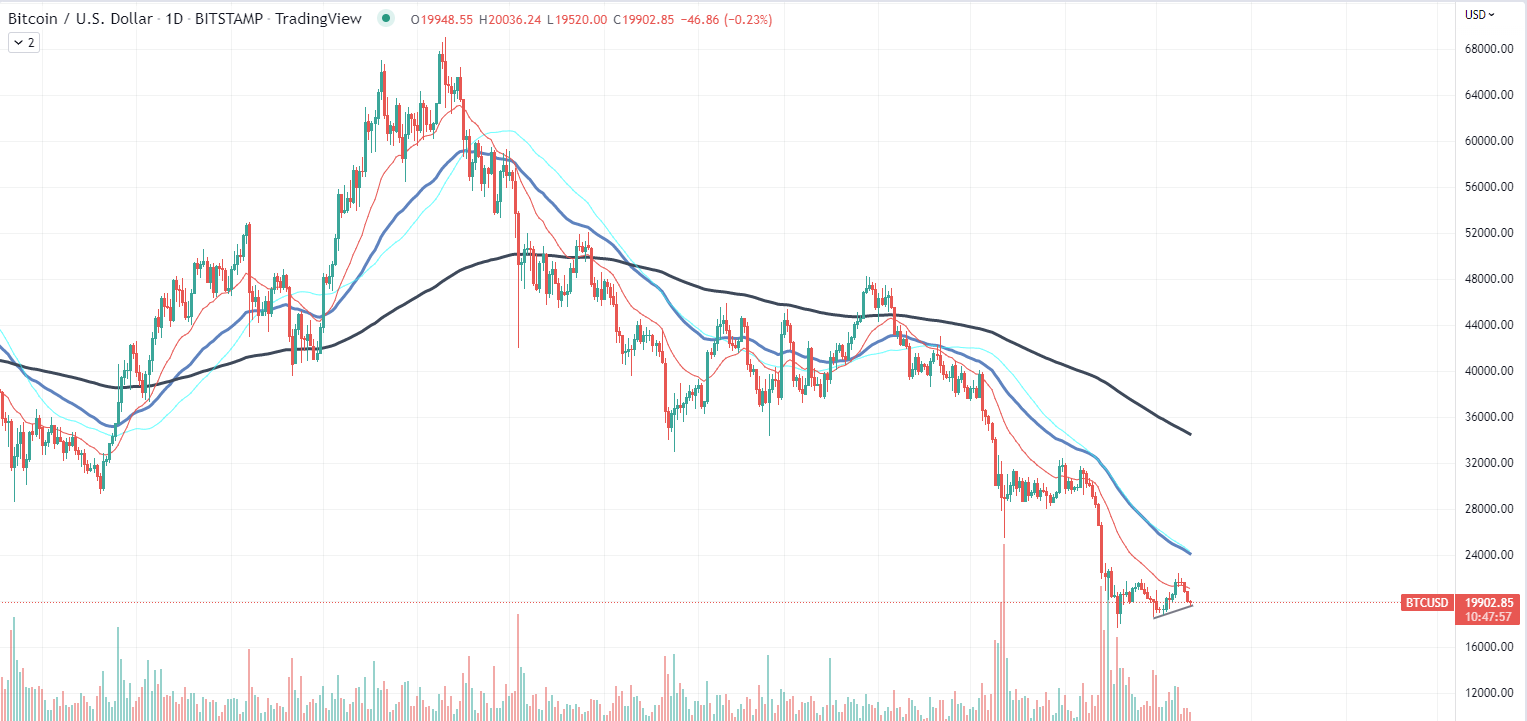 Unfortunately, any major spike in selling pressure will pretty much destroy the aforementioned support line, as the lack of buying volume on the market will be unable to cover any significant pressure.
The third important level for Bitcoin would be the local low we saw back on June 18, when the price of the first cryptocurrency crashed below $18,000 and reached $17,592.
Unfortunately, another plunge to $17,592 might not be a reassuring sign for investors, as it would mean investors are not ready to support Bitcoin on its way up and would rather let it drop even more.
Why is cryptocurrency market dying again?
The main reason behind the continued pressure on the market is the U.S. dollar rally and uncertainty among investors about the upcoming inflation data that might push financial regulators toward stricter monetary policy, which affects risk-on assets like Bitcoin and cryptocurrencies in general.
As we have mentioned in our previous market review, the last time the market was "surprised" by elevated inflation numbers, Bitcoin and other cryptocurrencies took a massive hit, losing up to 40% of their values in a matter of days.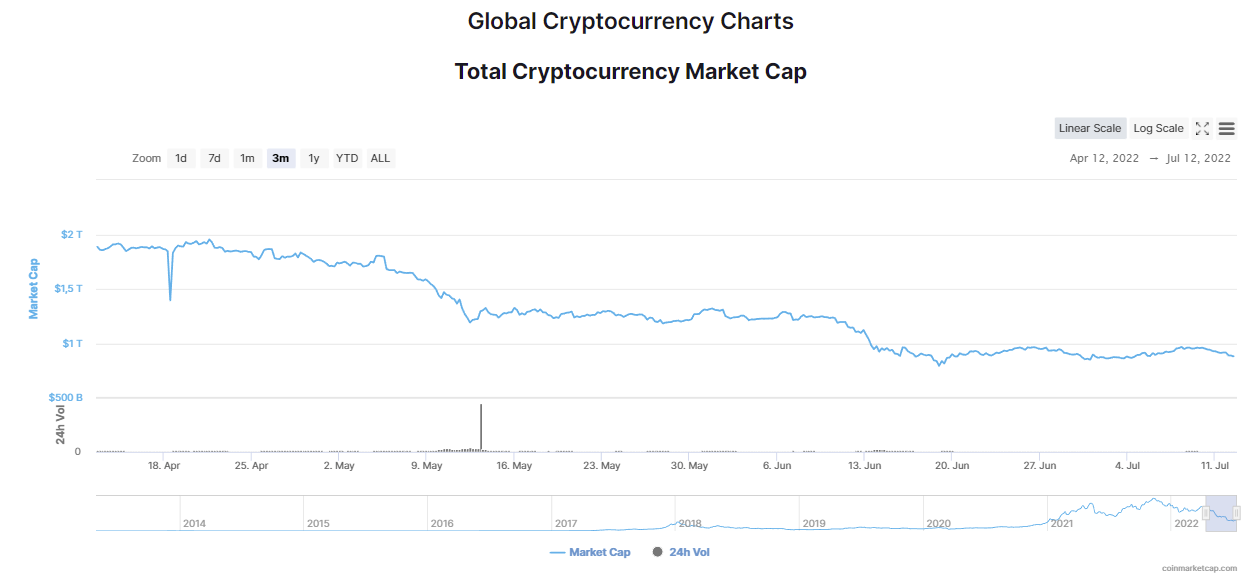 Considering the 15-20% local downtrend on the crypto market, bad inflation numbers will cause a further drop in most cryptocurrencies on the market. Ethereum, Cardano and XRP are already reacting to Bitcoin's negative move with a 2-5% loss in the last 24 hours.
Generally, traders and investors are waiting for the upcoming FOMC meeting on the key rate in the United States that will directly affect the future of digital assets and stock markets for the next few months. Most analysts are not expecting positivity in the cryptocurrency market until 2022.