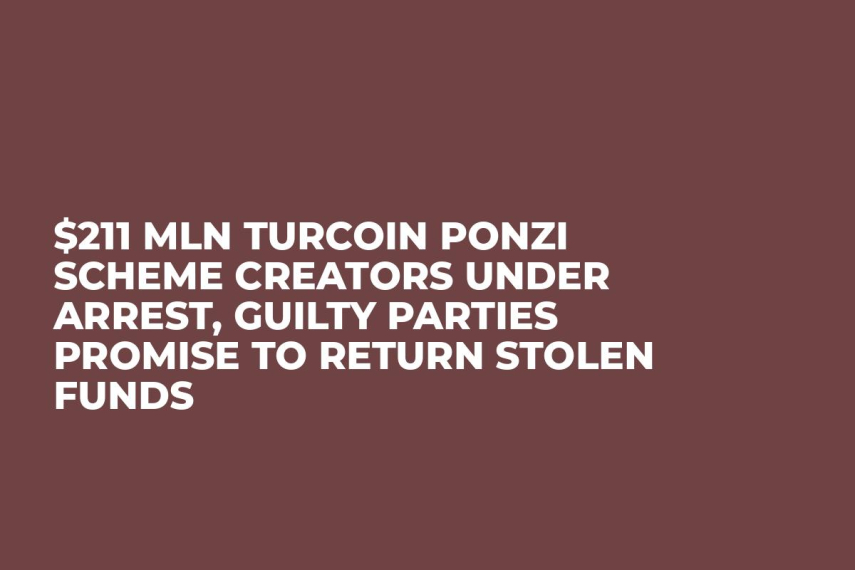 Cover image via U.Today
Founders of Istanbul-based Hipper Inc. crypto company, Sadum Kaya and Muhammed Satıroğlu, were taken in custody by the Turkish police. Three other participators of the Ponzi scheme were let go on probation.
Hipper making headlines
In June Sadun Kaya and Mehmet Aydin, another founder, fled Turkey after obtaining more than $211 mln from their investors.
They had promoted a new, locally made, crypto coin, promising it to be a Bitcoin competitor.
The startup attracted a lot of attention in Turkey after a luxurious launch party back in 2017 attended by Turkish celebrities and after some of the early investors received top of the range cars as bonuses.
The scale of the fraud
The founders of Hipper Inc promised its investors monthly gains of 250 Turkish Lira (~$54) if they invested six times as much and an annual income of 3,000 TL (~$644). However, the company made the local authorities suspicious.
Each new investor would bring some income to the person who had convinced them to come in.
The firm stopped making customer payouts at the start of June. A lot of clients called the company head office in Istanbul but they got no reply.
The outcome
Kaya and Satıroğlu were accused of fleeing the country with 100 mln Turkish Liras taken from around 10,000 people. The latter denied the accusations against him, saying that he would return all the money to the investors once his bank accounts are unblocked.