Although Ripple's XRP has been able to keep above the critical $0.30 level, the battle isn't over yet. Traders argue over the possibility of XRP price to fall one more time.
What's the possibility for another nosedive, and what traders think about Ripple's long-term perspectives? It's time to check XRP price predictions and charts from TradingView users: their thoughts on Ripple will help you to get a clearer picture.
Ready, steady, go for shorts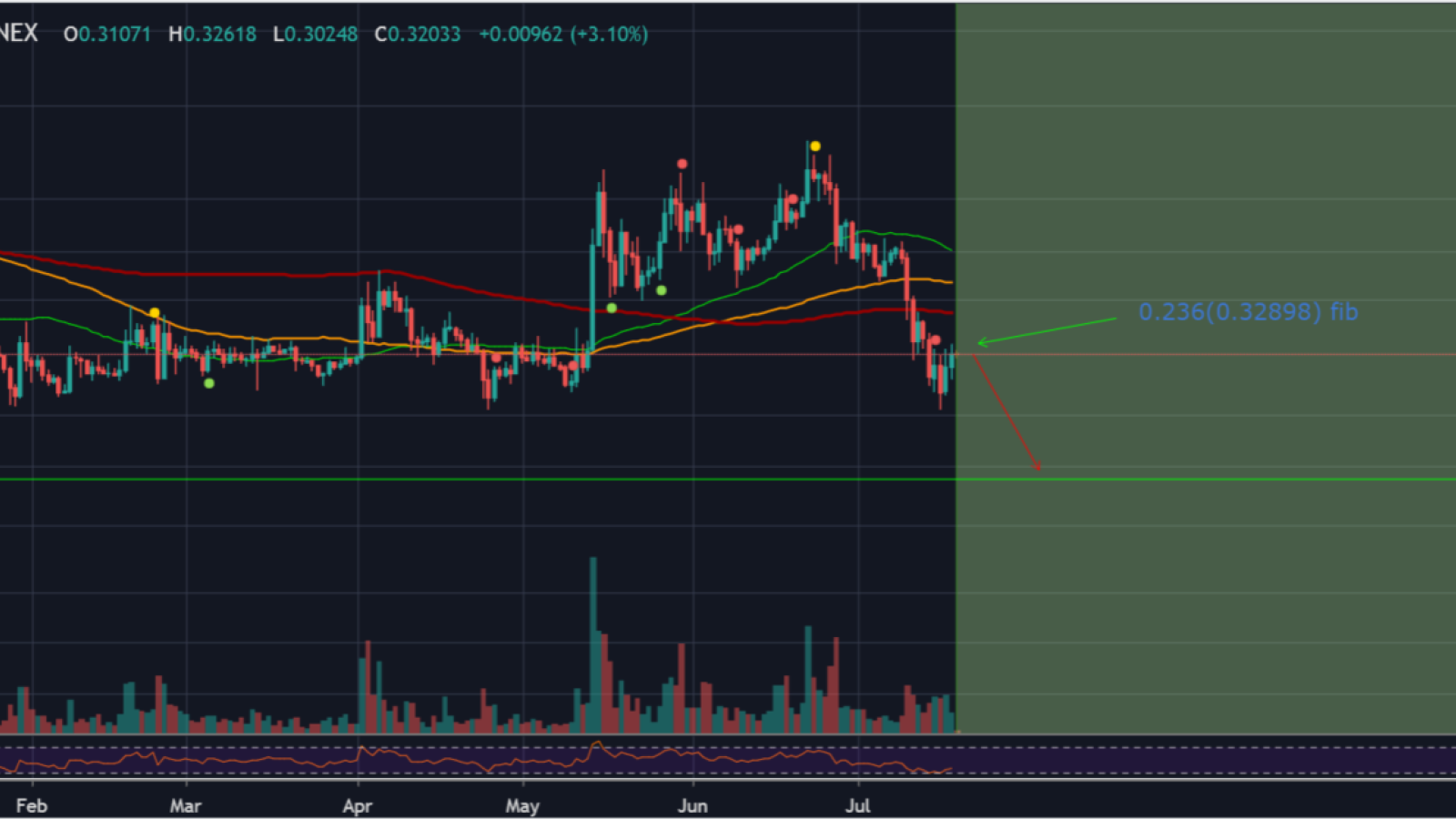 Based on the 0.236 (0.32898) fib and current bearish trend in conjunction with Bitcoin rise in market cap dominance (potential retrace in USD), we should get ready to short XRP down to $0.22 which is the bottom level of support and what the whales have been trying to achieve for a very long time for accumulation purposes.
Hope for Head & Shoulders pattern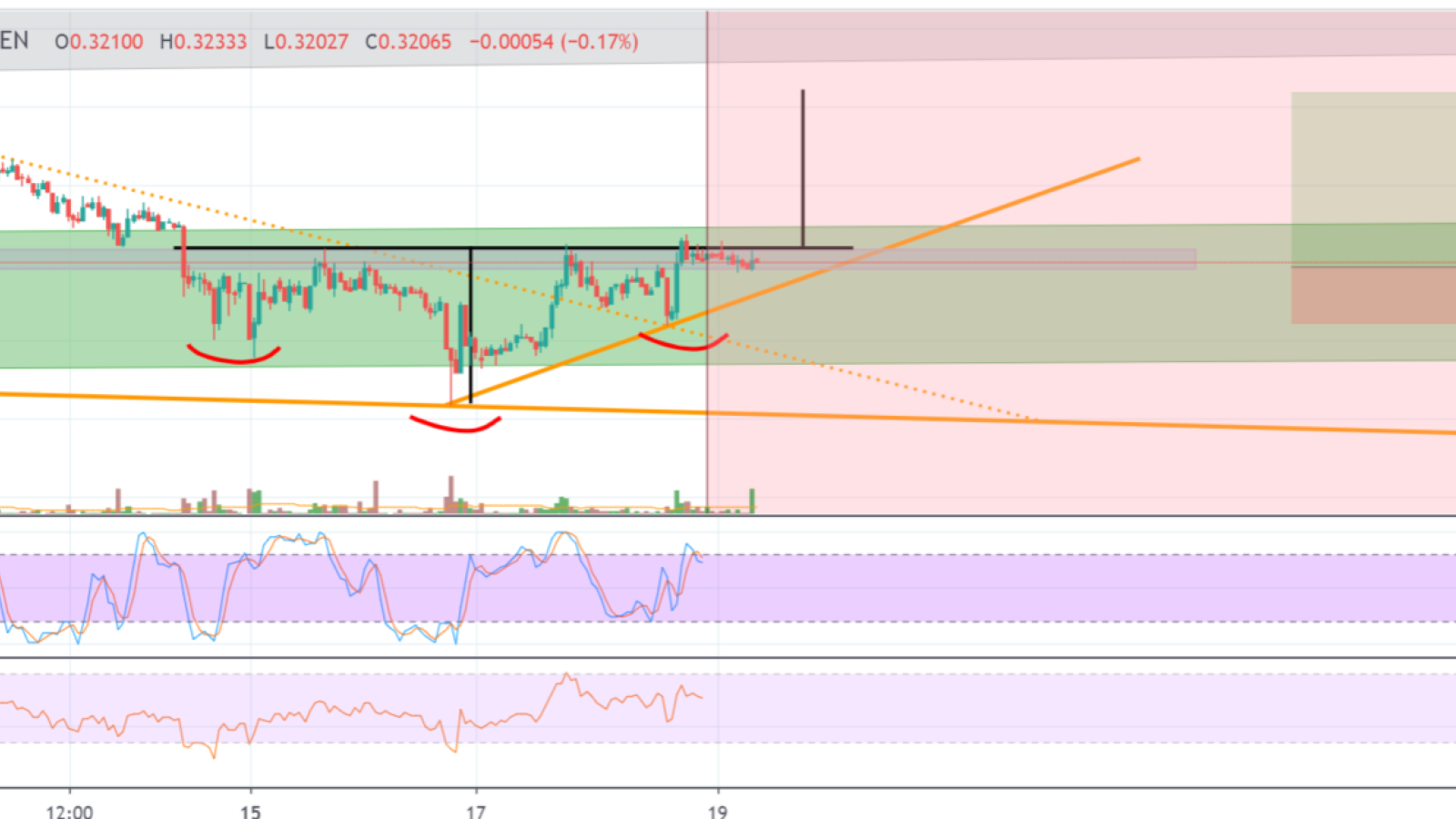 According to JossipWille, XRP is bullish now. On these days, XRP looks like it has completed a clear inverse H&S on the 1h chart.
This is when we could be retesting the neckline. Combined with all of the other bullish factors, it's recommended to favor a bullish position to squeeze the shorts.
When you measure the head of the inverse H&S, we should have a target price of 0.363. This level also correlates with the top to the last high in this consolidation phase. However, keep in mind we can still wick to the orange trend line at any time.
In the last day, bulls tried to break the neckline of the possible inverse H&S, but the bears defended this region well with a fair amount of sell volume. We are consolidating bellow the neckline.
Traders still can see the touch of that orange trend line to make bears FOMO sell. After that touch and solid bounce, the XRP price prediction of $0.36+ will be confirmed. It might be preceded by +/-3.5 percent drop.
XRP doesn't grow? Accumulate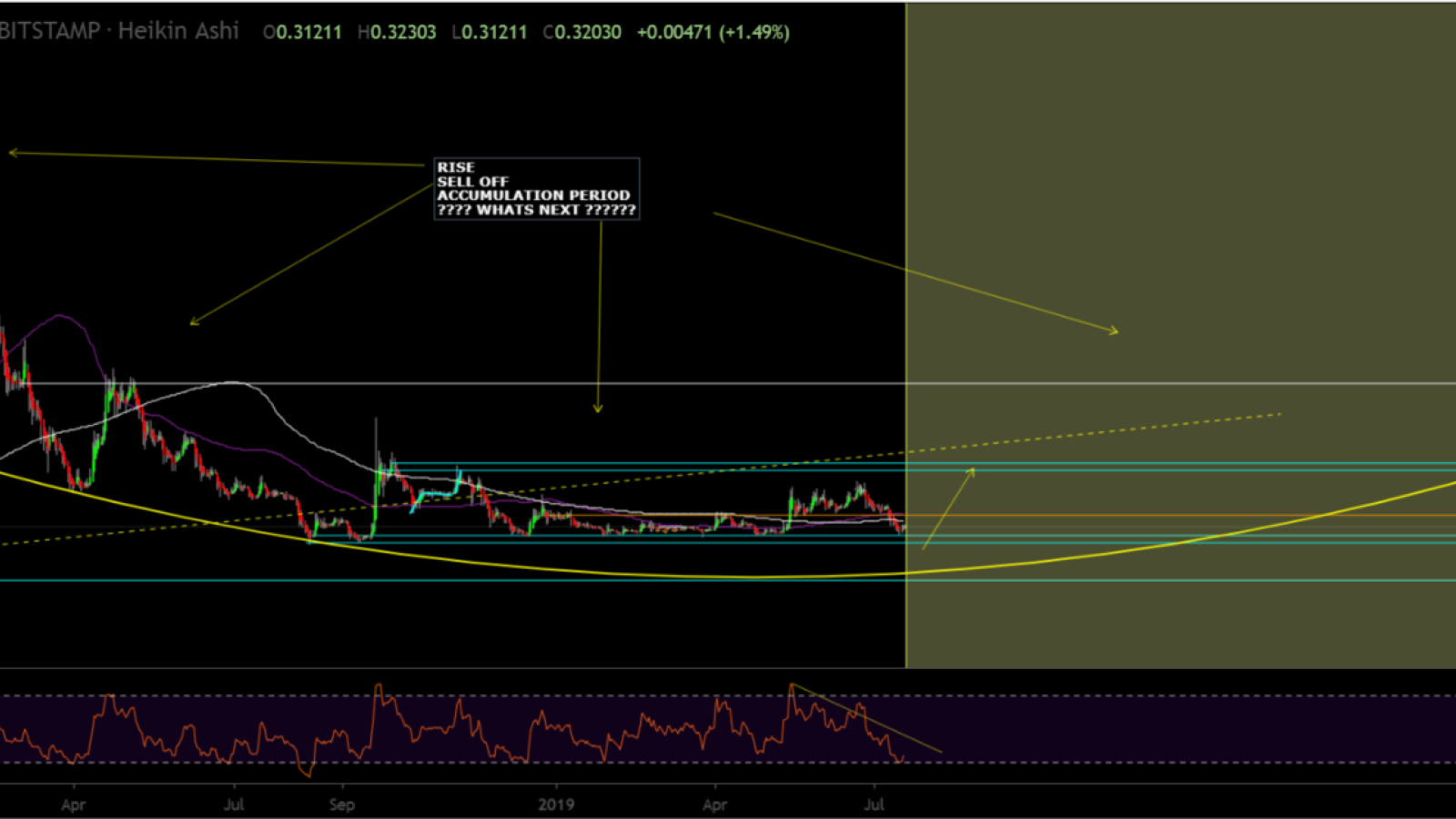 As AlexSchram states, we are building. The current XRP price trend is nothing more than a period of accumulation inside this range.
As more 'big dogs' enter the price will continue to discount and range. Everyone will have a piece of the pie before XRP soars.
AlexSchram reminds us about the following events:
2020 - IMF enters on the ledger system
2023 - First wave of large investors after regulation will happen in a 3 year span most likely as regulation has been said to take 3 to 5 years from 2018.
2030 - Interledger protocol is complete.
So, who knows where XRP will be when all escrow is sold off. We have yet to revisit 50% of the ATH. Take advantage of that and let's see how prices are after the summer time.
Like other traders, AlexSchram expects September rise in altcoins.
XRP is a loaded spring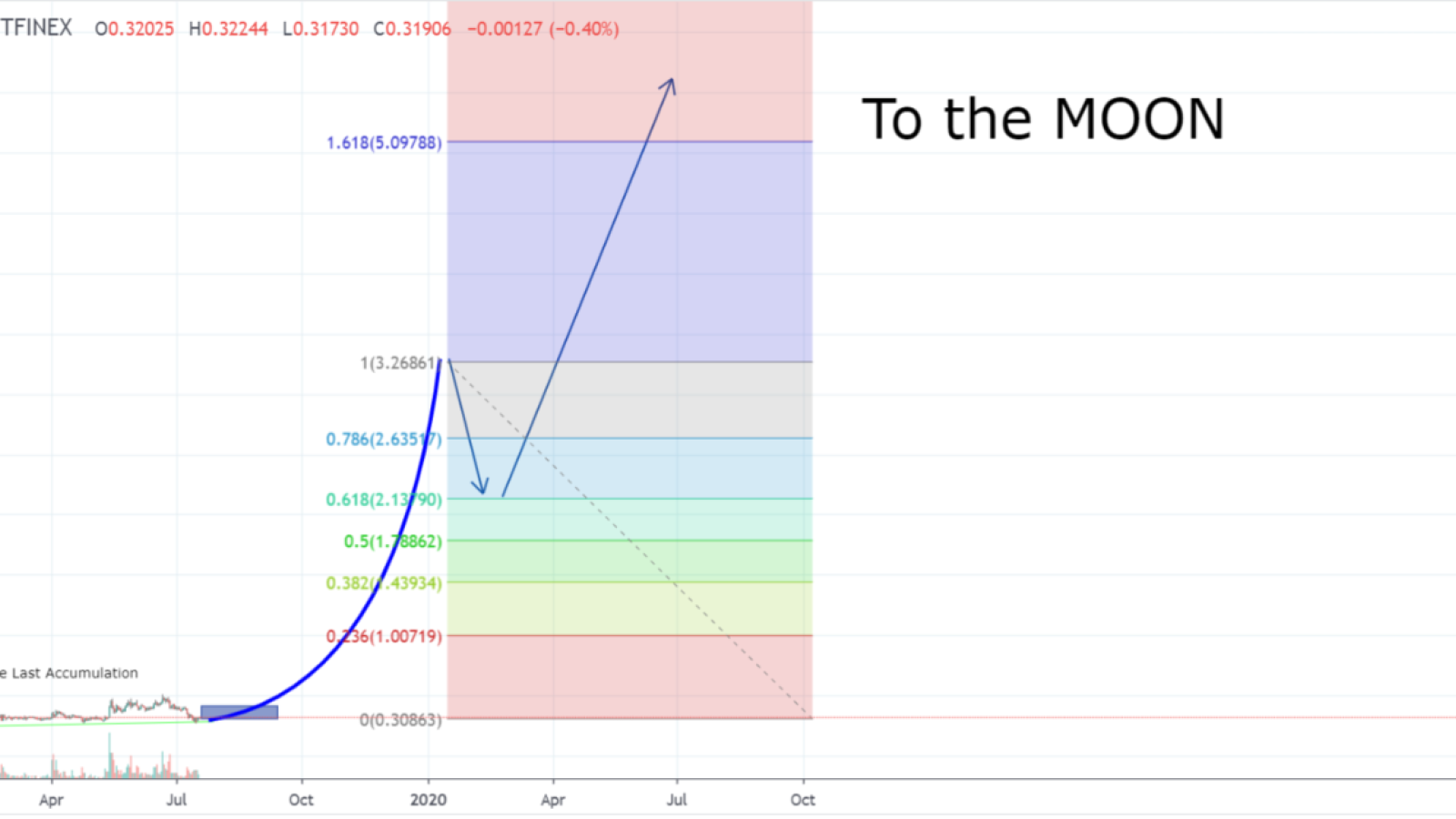 Just think for a second what Ripple is trying to do to the financial industry: it's a disruptive innovation. Since April, Bitcoin has made an insane run not even the bulls thought possible.
Ripple is at an all time low since the crash of the historical crypto bubble in 2017. XRP/USD hit a very strong support line. Coincidentally, XRP/BTC Pair has hit a very strong trend line.
As kibbbs says, 'XRP is a LOADED SPRING'.
This is the last time market movers in the shadow will accumulate before moving the price up. And when it does happen, it's going to be incredibly fast. As Bitcoin consolidates, there is a possibility that we will see an alt-coin run.
Of course, it won't be like 2017 run where every single coin listed on any exchange went x100 in a matter of weeks or even days.
This time, only a few disruptive innovative cryptos with utility will shock the world. And XRP is highly likely to be one of them.
Ripple (XRP) price charts by TradingView