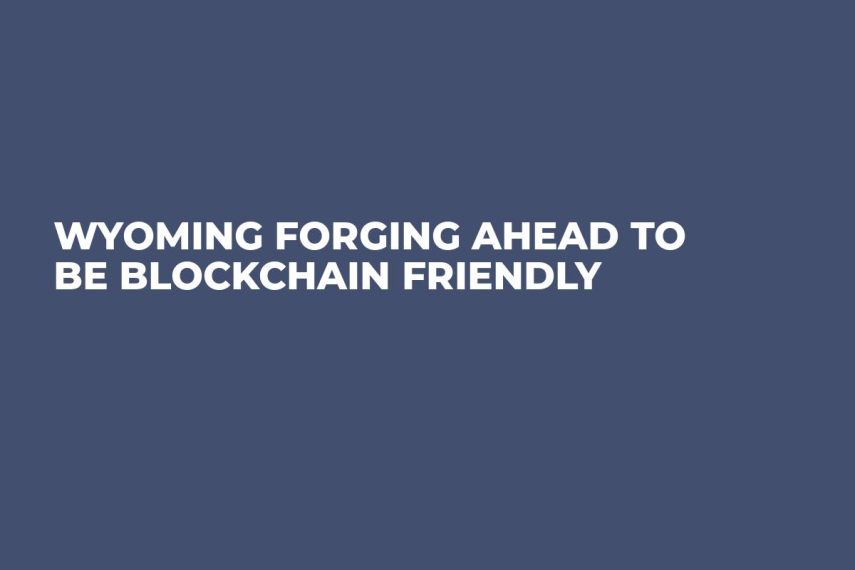 Cover image via U.Today
Governments and regulators across the globe continue to figure out how, or if even if, they will delve into the realm of Blockchain and cryptocurrencies. It has led to some taking a hard stance, such as the Chinese, and others waiting to see what happens, like the Japanese.
However, in the US, with its strong state-centric governance, some individual states and regulators are sitting on polar opposite sides. Some are very anti it, but others are in a race to become the Blockchain Capital of the States.
Arizona is aiming to allow taxpayers to pay their bit with Bitcoin and Tennessee is hoping to make crypto purchases fully legal. Now it is Wyoming that is throwing its hat in the ring with four Blockchain boosting pieces of legislation.
The place to be
It is the intention of Republican State Rep. Tyler Lindholm to make Wyoming the place to be for Blockchain startups with four prices of draft legislation.
First, there is House Bill 0070, which according to the state representative:
exempts ICO tokens issued on an open Blockchain from Wyoming's money transmitter and securities laws, as long as the token has not been marketed as an investment and is exchangeable for goods or services.
As an added bonus, 0070 also exempts cryptocurrency exchanges from legally being considered brokers or dealers.
Then there is House Bill 0101 which aims to make filing LLCs (Limited Liabilities Company) for Internet of Things companies significantly easier. "Filing an LLC can be a burdensome process," Lindholm explained, eager to streamline the process.
House Bill 0019 is a major one as it would exempt cryptocurrencies money transmitter laws, which proved troublesome when Coinbase abandoned the state for the issue that this Bill hopes to alleviate.
There is one more bill, which has not been named yet, that would allow the state to store company ownership records and other official documents on the Blockchain.
Looks likely
Already, there has been some positivity with these Bills and they all look set to pass. 0070 and 0019 have successfully passed the committee vote and are awaiting the House floor.
According to Blockchain expert Caitlin Long, on Twitter, "Still a lot of wood to chop, but I like our momentum!"