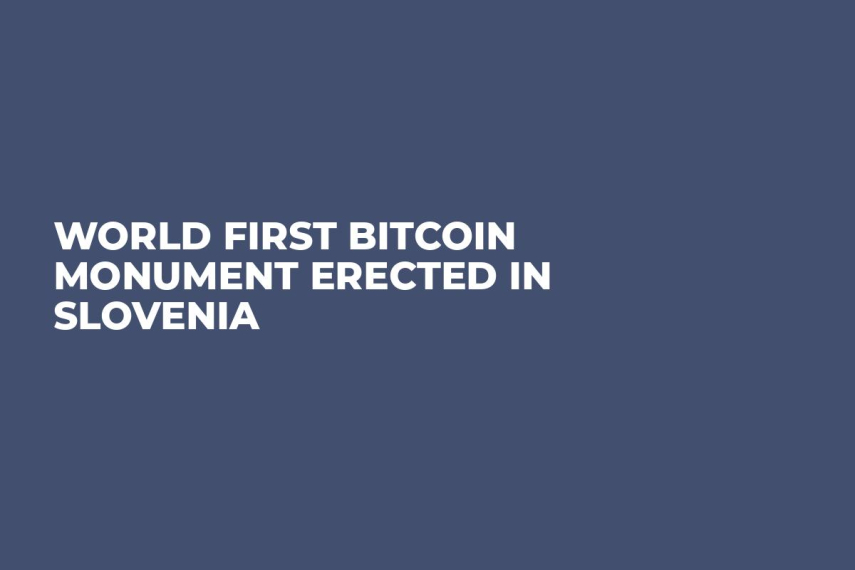 Cover image via U.Today
What is being called a world first, a giant circular disk with the Bitcoin logo emblazoned on it has been erected in the city of Kranj, Slovenia, paying homage to the world's first digital currency.
Slovenia is a popular hot spot for cryptocurrencies having spawned Bitstamp, a large and well-renowned cryptocurrency trading platform that originated from the country.
The monument was placed by city authorities and forms part of a roundabout in the road with the logo taking center stage.
Bitcoin is here to stay
The metal construction was created by Aleksander Frančeškin and Selman Čorović and paid for by the Slovenian-based tech design company 3fs and the Luxembourg-based Bitstamp.
Bitstamp is a big player in the cryptocurrency space, and their CEO, Nejc Kodrič, is also widely known and respected. He co-founded the exchange in 2011 with Damijan Merlak in his native Slovenia.
"We believe Bitcoin is here to stay," explains Kodrič. "Our goal is to provide reliable easy to use service for companies and individuals to exchange Bitcoins."
New wave of adoption
The monument personifies the wave of adoption that has swept the mainstream, beginning last year when Bitcoin price skyrocketed. There have been many other different indications that Bitcoin is widely accepted and understood across the global population.
For example, the Merriam-Webster Dictionary has added a host of cryptocurrency terms to its pages, including ICO and Blockchain.
Additionally, popular Talk Show host, Ellen Degeneres did a bit on her show where she aimed to explain Bitcoin to her diverse audience.