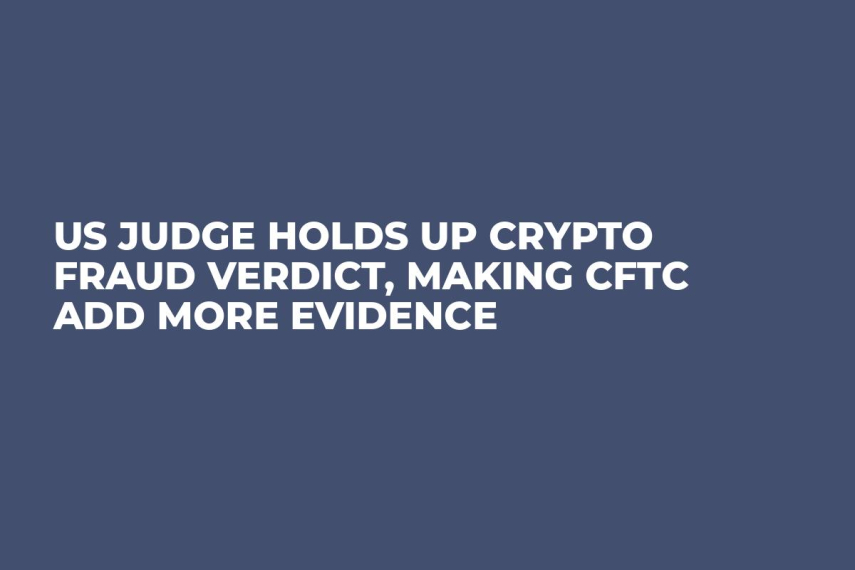 Cover image via U.Today
Federal judge Weinstein, working in New York, insists that the Commodity Futures Trading Commission (CFTC) has to submit legal evidence and confirmation of the CFTC calculations regarding the damage made by the activities of the alleged criminal Patrick McDonnell.
Once the documentation is provided, the judge will have to respond within two weeks. A court hearing is to take place in late August.
McDonnell's charges
The man is accused of committing a fraud and taking nearly half a million dollars from investors using a crypto consulting service company for traders called Coin Drop Markets. The CFTC sued him in January 2018.
In the course of the hearing, the numerous witnesses stated that they sent McDonnell large amounts of money in dollars and cryptocurrencies but received no returns he had promised.
Since digital coins have already been classified as commodities, this case may be pushed on to the CFTC. But at the same time, this case overlaps the decision of the US Security and Exchange Commission (SEC) to consider tokens to be securities.
Counter arguments
Nevertheless, the lawyer of the accused focused on the fact whether the agency's jurisdiction fits the case rather than protecting against the arguments of the CFTC.
Earlier in 2018, there was another court ruling for a businessman Maksim Zaslavskiy, accused of defrauding investors via two ICOs. The defendant claimed that the state cannot call virtual tokens commodities and securities simultaneously.
Zaslavskiy is being sued by the SEC for violating the law regarding securities. His case will be heard in court at the start of 2019 and the court will then make a decision whether his companies were indeed selling illegal securities presented as ICO tokens.