The price of SHIB has experienced a remarkable 4% increase intraday and an impressive 8% surge over the past three days. This surge has transformed nearly 60,000 addresses of Shiba Inu holders from unprofitable to profitable, offering them a rare chance to exit their positions with substantial profits.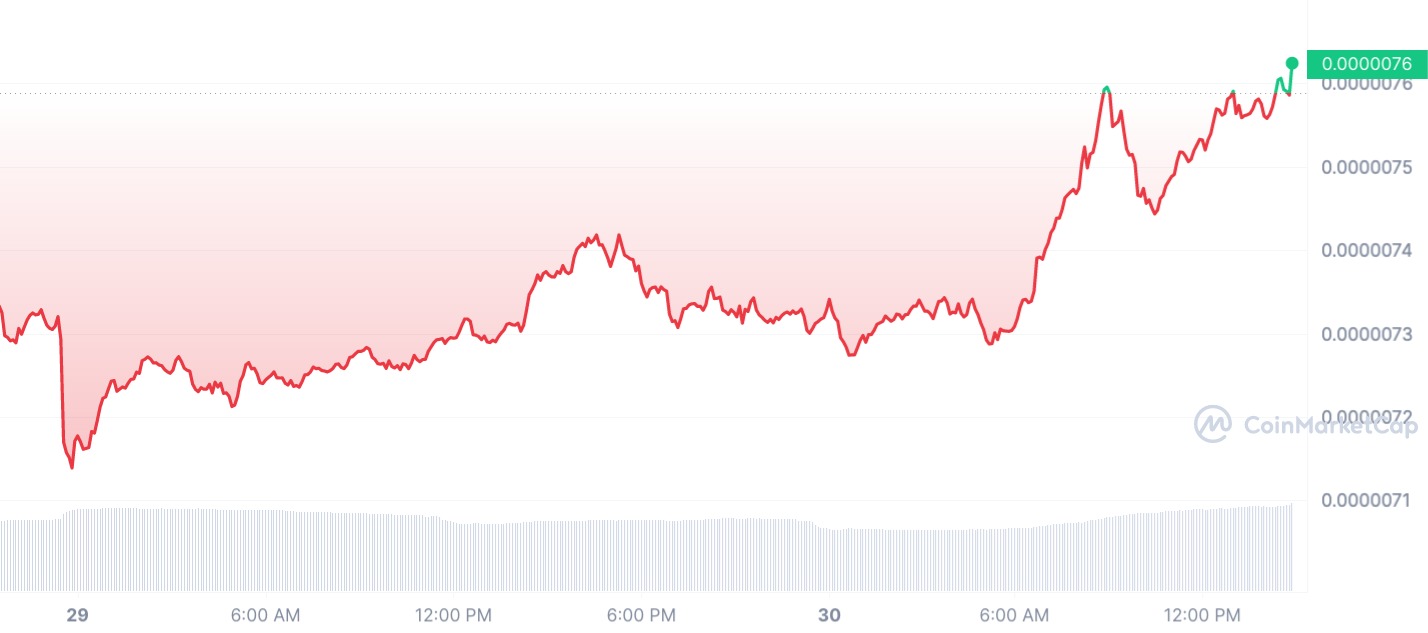 According to IntoTheBlock data, these newly profitable addresses collectively hold approximately 27.3 trillion SHIB, a staggering figure that represents a significant portion of the token's profitable addresses and overall volume. In fact, it accounts for 38% of the total number of profitable SHIB addresses and a remarkable 45% of the tokens currently generating profits for their owners. This influx of potentially sellable volume poses a looming threat to the renewed growth of the Shiba Inu token.

The decision faced by these SHIB holders is no laughing matter. Should they choose to exit their positions while they are still in the green, the resulting surge of supply on the market could potentially stifle the token's recent price growth, pushing it further down. The situation is reminiscent of a game of hot potato, where those who hold onto the token for too long may find themselves at risk of being burned.
As the fate of the Shiba Inu token hangs in the balance, thousands of holders find themselves contemplating their next move. Will they seize the opportunity to exit with profits while they can, or will they take a gamble and hope for further price gains?