The Shiba Inu (SHIB) ecosystem is witnessing a significant drop in whale activity, with the value of large transactions plummeting to a mere $9 million. This is a stark contrast to the previous metric, which showcased a robust $139 million in whale transactions. Such a drastic decline raises concerns about the overall health and future prospects of the SHIB ecosystem.
The number of large transactions has also seen a sharp decrease, dropping from nearly 100 to a mere 21. This dwindling activity among the whales, who are often considered the market movers, could have profound implications for the SHIB token and its price trajectory.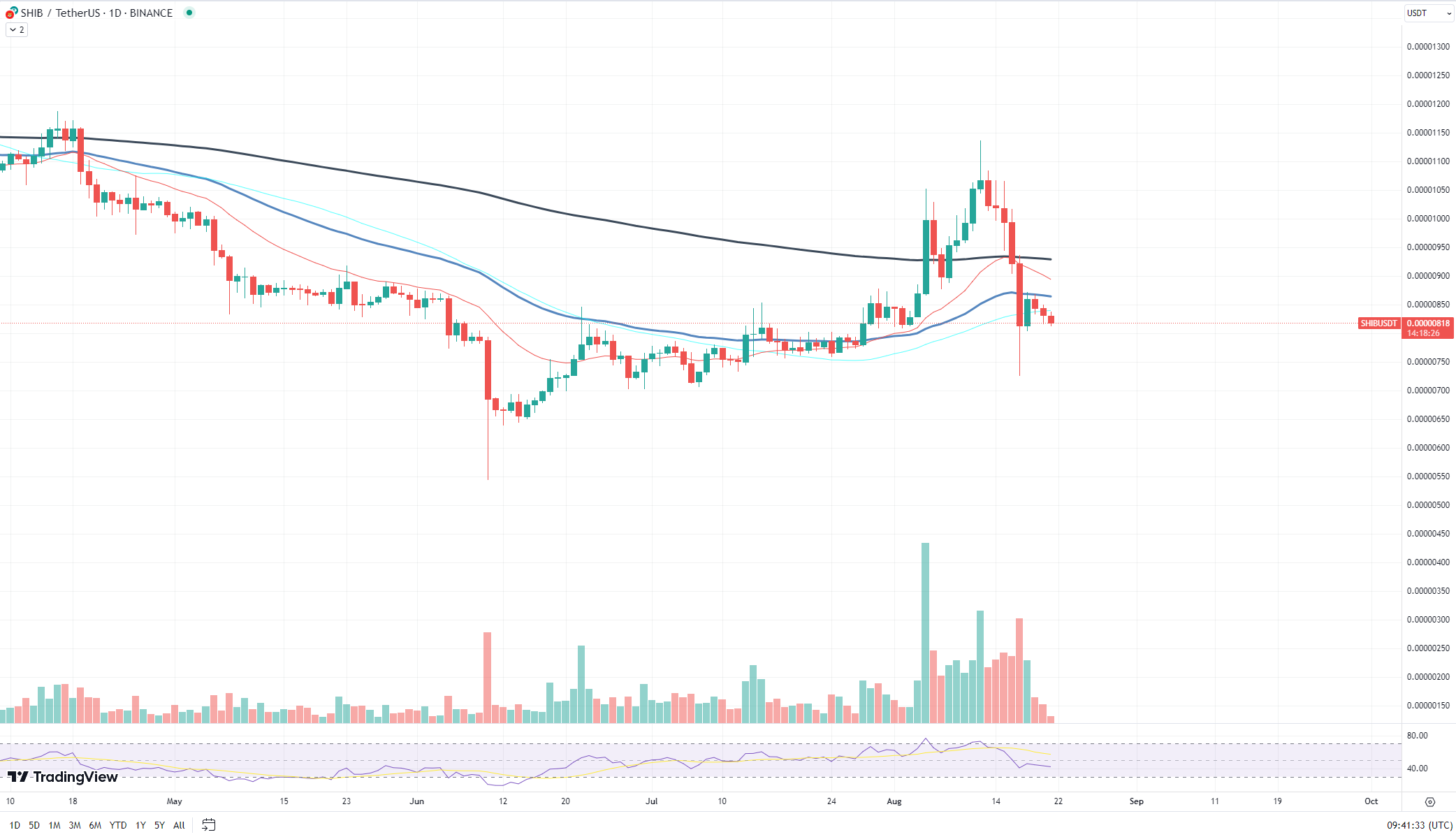 Analyzing the current price performance of SHIB, the token is trading at $0.00000818. While this may seem like a modest value, it is essential to consider the broader context. The reduced whale activity and the significant drop in large transactions could be indicative of a lack of confidence among major investors or a shift in their investment strategies.
Whales often have the capital and influence to sway market directions, and their reduced activity could lead to decreased liquidity and increased volatility.
The decrease in whale transactions and their value might suggest several scenarios:
Whales Consolidating: Some whales might be consolidating their positions, waiting for a more opportune moment to make their move. This could be in anticipation of a significant market event or news related to the SHIB ecosystem.
Shift in Investment Strategy: The whales might be diversifying their portfolios, moving their investments to other promising tokens or assets, given the dynamic nature of the crypto market.
Market Uncertainty: Broader market conditions and global economic factors might be making whales cautious, leading to reduced activity.