On Aug. 20, 2023, at precisely 4:37:23 p.m. UTC, the crypto world witnessed the birth of a massive Shiba Inu (SHIB) whale. A staggering 4.6 trillion SHIB tokens were transferred from the address 0x50fe34e4a6A84C1Bbc7182c77db76d6A10De283c to 0x02af9efcc299BE803194690AAaADCa6966f12Cb4. Such a colossal transfer naturally piqued the interest of crypto enthusiasts and analysts.
Interestingly, both addresses remain unmarked by major on-chain analytics tools. This absence of tagging indicates that neither of the addresses is associated with any significant projects or institutional entities. Instead, there is a high likelihood that these addresses belong to retail investors. The anonymity surrounding this transaction adds an element of mystery and speculation. Who is this new SHIB whale, and what are their intentions?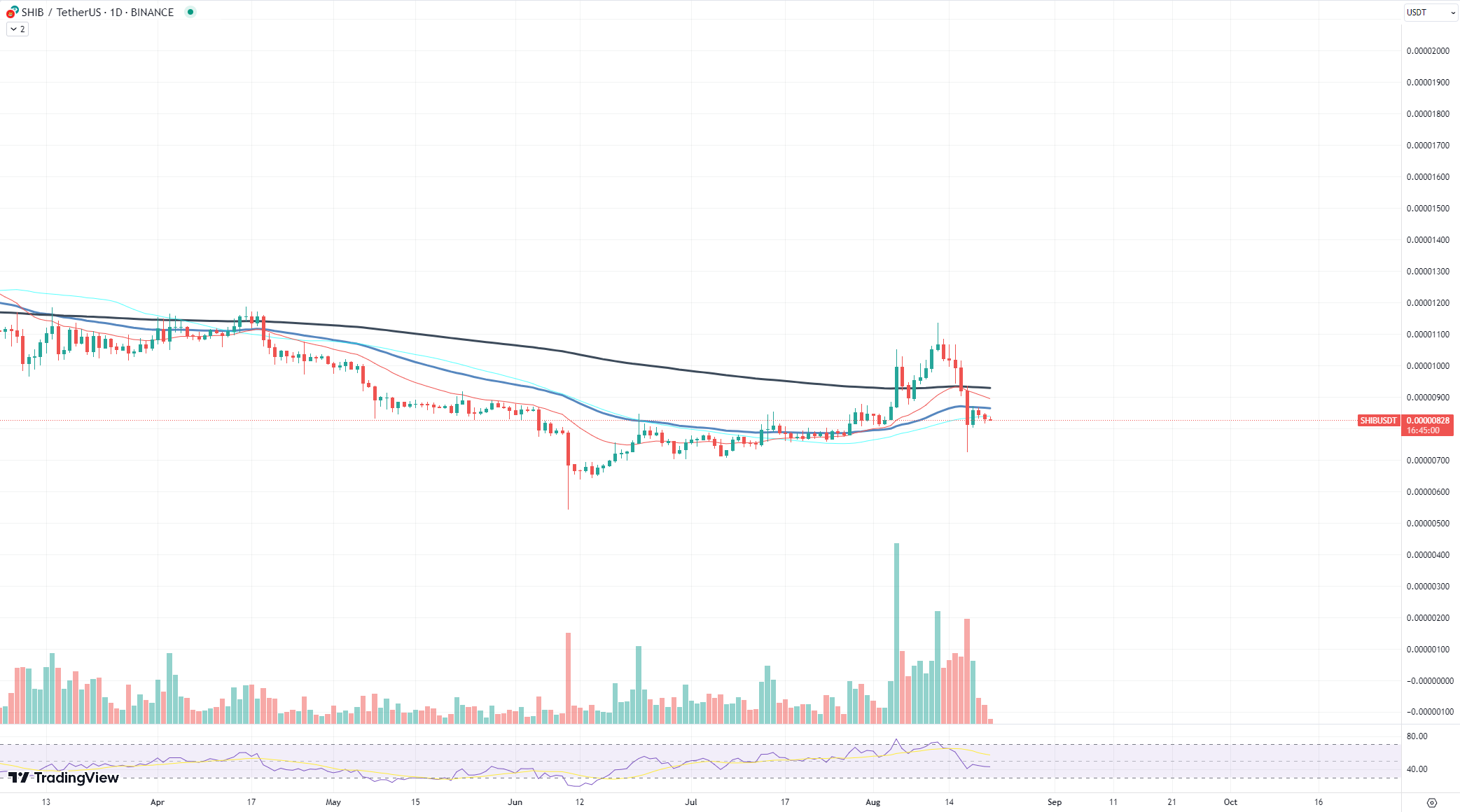 To understand the potential impact of such a massive transfer, it is essential to analyze the price performance of Shiba Inu around the time of the transaction. Over the period from Aug. 18 to 20, SHIB's price experienced some fluctuations. Starting at approximately $0.00000814 on the 18th, it peaked at about $0.00000865 USD on the same day. However, by the 20th, the price had slightly decreased, settling around $0.00000835 by the end of the day.
While the price movement during this period does not show any drastic spikes, the sheer volume of the transfer could have potential implications for SHIB's future price action. Whales, by virtue of holding significant amounts of a token, can influence its market dynamics. Their actions, whether buying, selling or merely holding, are closely watched by traders and can lead to speculative trading behaviors.
Despite the lack of effect on the current market composition of Shiba Inu, it is important to track and identify emerging whales on the network in order to avoid the occurrence of unexpected dynamics.