The recovery in the broader digital currency ecosystem has become quite pervasive for most altcoins, including Shiba Inu (SHIB). The meme coin is pulling all of its tricks to recover most of its lost valuation over the past week after its much-anticipated Shibarium Layer 2 protocol failed to meet launch expectations. At the time of writing, data from Shibburn shows that as many as 106 million SHIB tokens have been sent to the burn address.
At the moment, Shiba Inu is changing hands at a price of $0.000008313, down by 1.13% over the past 24 hours in what shows that the burnt tokens are beginning to have an impact on its price recovery. In the trailing week, the losses experienced by the token have shrunken to 19%, lending credence to its recovery efforts across the board.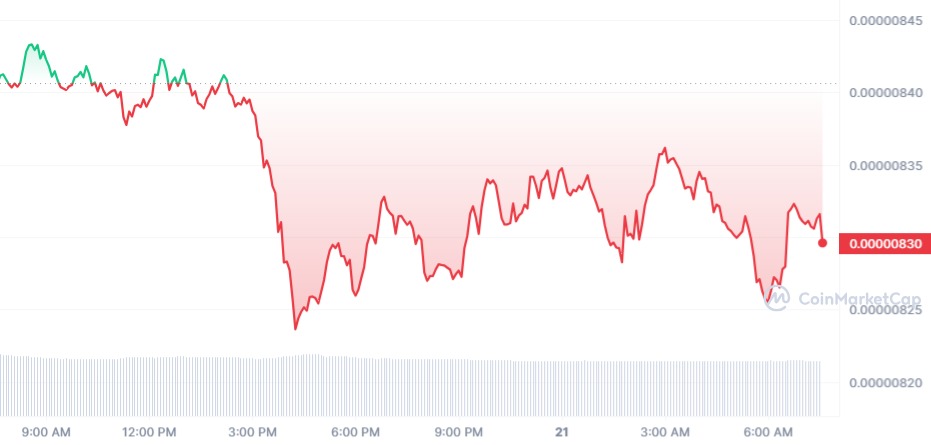 Shiba Inu has ventured into a more ambitious path to expand its own ecosystem, creating a whole new set of fundamentals that investors can now use to decide whether or not to stack up on SHIB and other tokens within its ecosystem. The failed launch of Shibarium and the delay in rebooting the protocol has sent a wave of major concern through the broader ecosystem.
Shibarium may turn the tide
According to the latest updates from the core developers of Shibarium led by Shytoshi Kusama, there is major construction work ongoing to help scale the Shibarium protocol. While the protocol has returned to producing blocks, it is still operating in private mode with an opening to the public set for much later.
However, the much-needed boom Shiba Inu craves might eventually come through Shibarium as more decentralized applications (dApps) are exploring a move on the protocol in the near future. The emergence of these dApps can notably fuel higher demand for SHIB, which will in turn influence the price positively.