Tether, one of the top-10 world cryptocurrencies, seems to be gaining traction – a lot of experts put hopes in this asset believing that it can triple its current $1 cost. However, $3 is a very humble forecast. Prepare for Tether to reach $5, but keep in mind that it may fall to $0.14 as well. What are the chances? Let's read USDT price predictions 2019.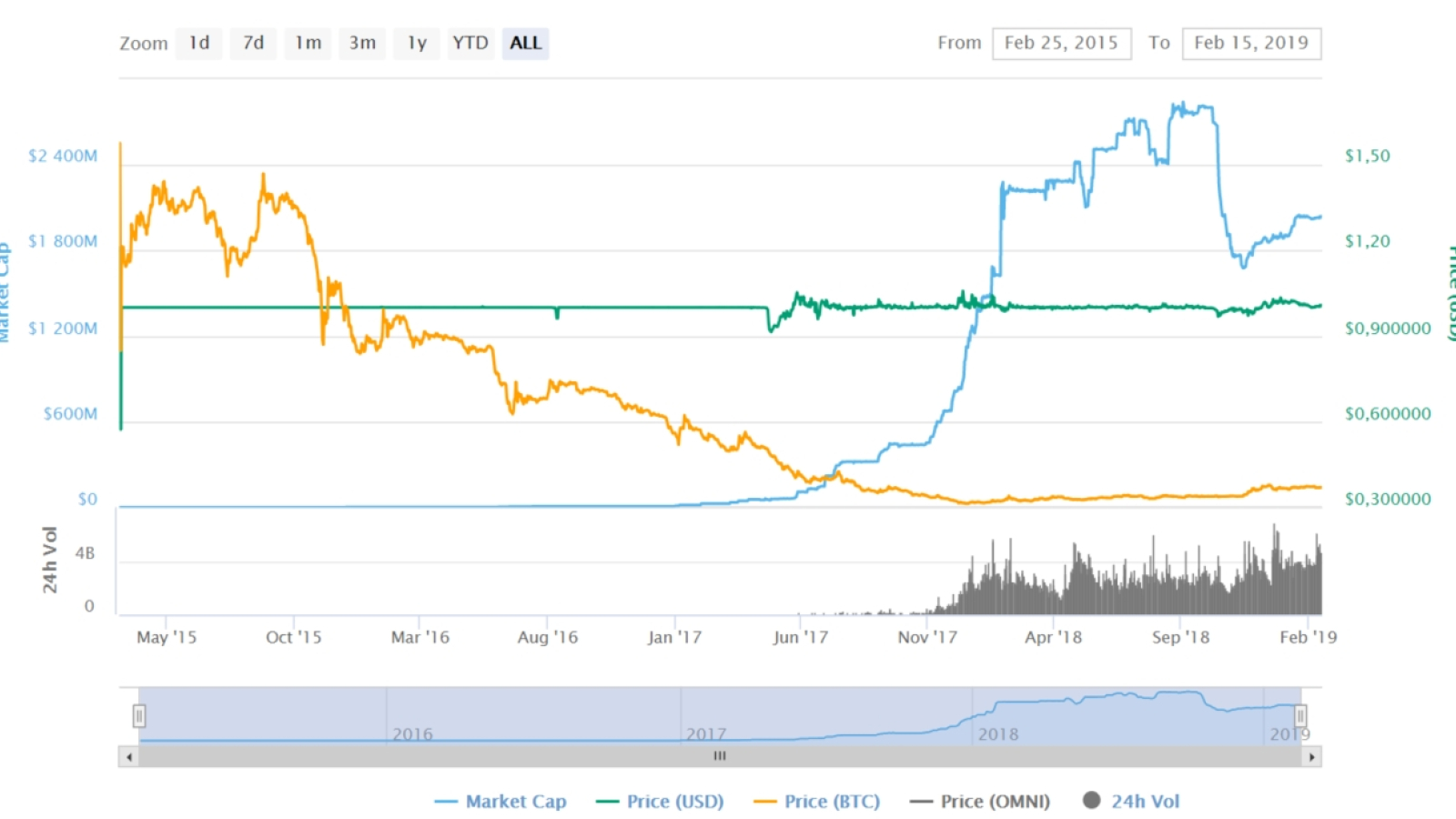 The most popular Tether price predictions 2019
Forecasts differ by numbers, though the vast majority of websites and experts are sure that USDT will gain in value.
TheNextTechs.com
One of TheNextTechs.com website authors published an article where he tried to predict Tether's price. He believed that USDT is to reach the price of $1.50 by the end of 2019. Here's what he said:
"Tether forecast shows that price shows a corrective wave. After every corrective wave, there will (be) a(n) impulse wave. Inverters should wait for that impulse wave, and after that, they will gain a 50% profit."
Thus, if you invest $100 right now, you can enjoy 50% gains by the end of the year. Seems to be too positive? Wait a bit.
Coinfan.net
According to this website that focuses on technical analysis, Tether should reach $1.9 by the end of February. By the end of this year, it should grow to as much as $7! That sounds unrealistic considering the fact that Tether is backed up by the US dollar, so the gap would be too huge.
Uslifted.com
Combining the predictions of all other websites, Uslifted.com states that 2019 will be a year of opportunities for traders. In 2019, prices of cryptocurrencies are expected to rise, and Tether will reach $1.75. Right now, it's better to hold USDT and wait some time.
The reverse side of the coin
While the growth of cool altcoins like Ripple and Stellar is conditioned by their technological superiority, Tether hasn't much to offer. That's why some experts and websites aren't so sure about its success.
According to Fortune.com, Tether is not interesting for investors, so there's a chance it will follow the way of Basis, which was shut down in 2018. This stablecoin project won't survive through the battle and won't be able to preserve a monopoly.
Tradingbeasts.com predicts that USDT will be stale all year round: it will be stuck at the $0.60 point. In 2020, it will fall to $0.53 and stay at this level.
The InvestingPr.com website, which focuses on traditional stocks as well as a cryptocurrency, has a neutral opinion. Here's what one of the authors said:
"Tether is a great idea that is crucial to the healthy functioning of the cryptocurrency markets, but its execution has been far from perfect. The concerns over its finances and recent market moves have spooked experienced and casual investors alike. Barring major new revelations, however, Tether is unlikely to deviate far from its $1 benchmark."
Considering the fact that Tether relies heavily on the US dollar, this prediction can turn out to be true.
What can drive Tether growth?
There are several factors that can promote Tether development:
Wide availability, which will attract major investors.

The volatility of Bitcoin and other cryptocurrencies.

Investors are very likely to avoid price drops after such a long bearish period.

Increasing supply.
At the same time, Tether has a lot of issues to deal with. For example, the crypto community and government have to decide whether the audit is required. Besides, there's a threat of lack of reserves, but the Tether team promised that it has sufficient fiat backup reserves.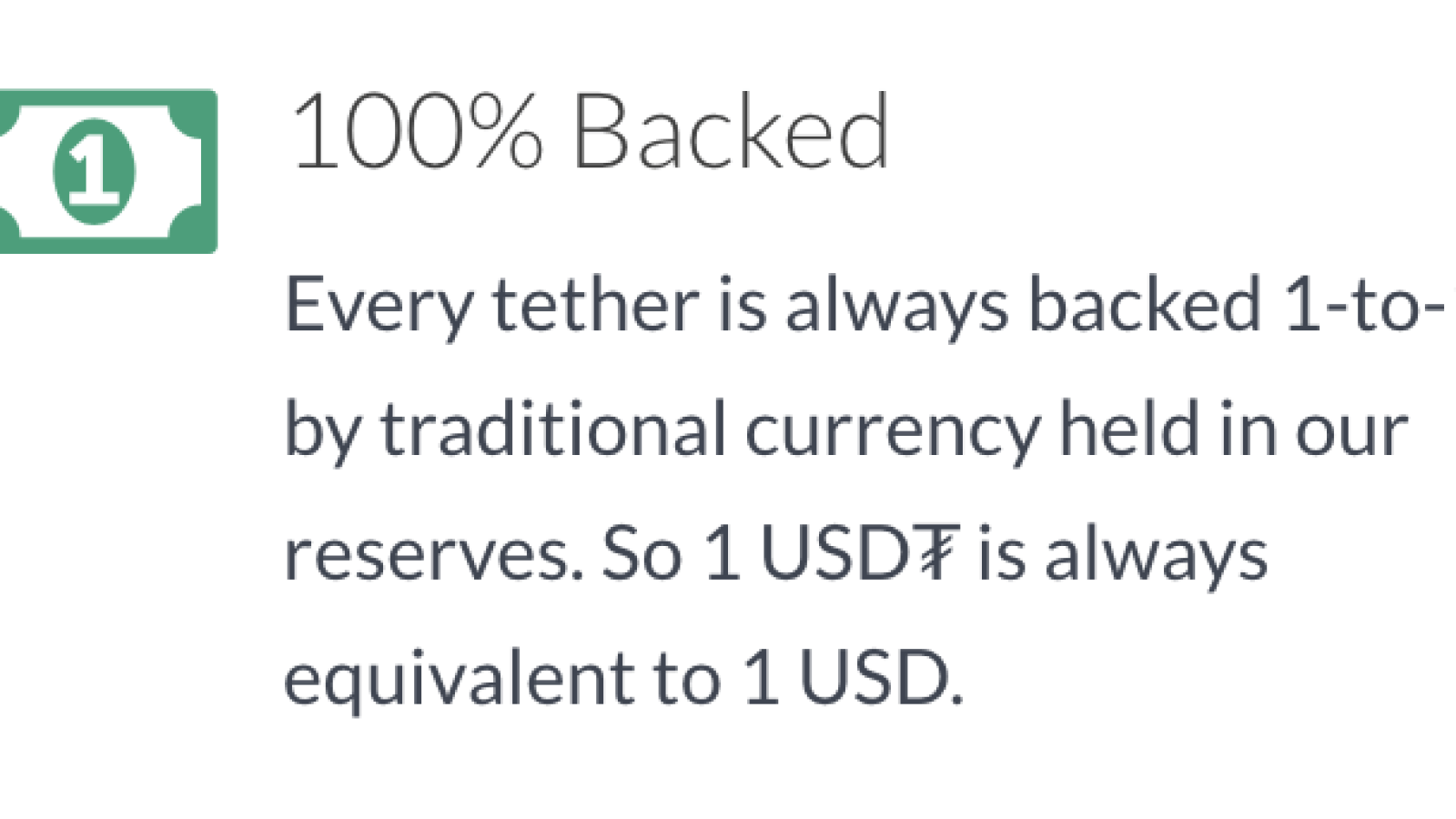 Disclaimer: The opinion expressed here is not investment advice – it is provided for informational purposes only. It does not necessarily reflect the opinion of U.Today. Every investment and all trading involves risk, so you should always perform your own research prior to making decisions. We do not recommend investing money you cannot afford to lose.