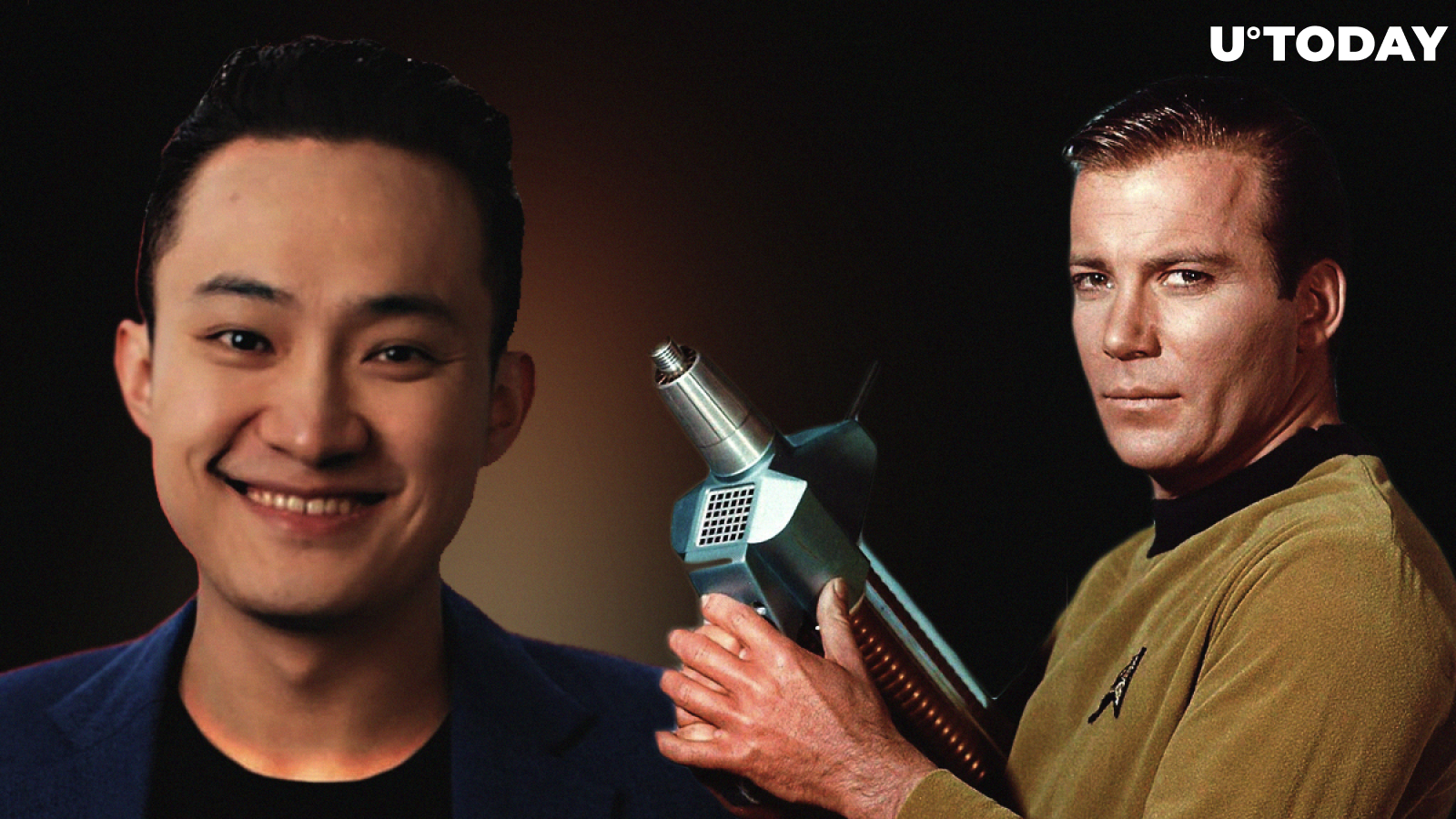 Cover image via bizarrela.com
William Shatner, the captain James T. Kirk from Star Trek, has been an active Ethereum supporter for a long while already. It seems that he does not Justin Sun discussing the idea of Tron (just hypothetically) purchasing ConsenSys and rolling out Tron instead of Ethereum 2.0.
Now, 'Captain James T. Kirk' dares Justin Sun to discuss that on Twitter.
Justin Sun' trolling: 'Ethereum is over'
After the recent suggestion that Tron could potentially acquire ConsenSys, tweets have appeared from Justin Sun and another Twitter user @nvk, saying: 'Ethereum is over.'
#Ethereum is over? https://t.co/AuqQBwLakp

— Justin Sun (@justinsuntron) February 8, 2020
Adam Black from Blockstream suggested that instead of competing with Ethereum, Justin Sun could merely buy ConsenSys run by Ethereum co-founder Joseph Lubin and launch the new updated version of Ethereum (ETH 2.0) on the Tron blockchain.
I think they were inspired by M&A talk of @Tronfoundation acquiring @ethereum / @Consensys, https://t.co/9j7ugJX3e9 and this other thread about @sideshiftai / @abrkn making a liquid Tron token/peg https://t.co/H5lVyBFpnM

— Adam Back (@adam3us) February 8, 2020
Tron supporters have enjoyed this and have been spreading it around Twitter.
William Shartner is an Ethereum fan
It turns out that the performer of the James T. Kirk part in the Star Trek film series has been into crypto for a long time already and in particular has been an Ethereum supporter.
Cryptonians! My friends @VitalikButerin & @ElonMusk were trying to decide what to build on @Ethereum. I've been waiting & waiting ? I finally decided to do something myself. Join me! ? Bill ??https://t.co/S8A6lAjapU #MCC2019 #blockchainweeknyc #atomicswapnyc @mattereum pic.twitter.com/NEd8MSVwHC

— William Shatner (@WilliamShatner) May 10, 2019
Intending to get Justin Sun to stop trolling Ethereum, he wrote a post, tagging Sun. The Tron CEO did not leave that without a response.
See u soon! ? https://t.co/iTBk5C3HMb

— Justin Sun (@justinsuntron) February 8, 2020
Curiously, Justin Sun has raised his voice recently (along with the Block.One's CEO Brendan Blumer), accusing Vitalik Buterin of keeping an army of Ethereum trolls on his payroll and swearing that Tron would never do anything like that.