Solana is making a noteworthy comeback following the fallout with FTX. The community has shown significant support for Solana-centric protocols, particularly Jito. The platform allows users to earn maximum extractable value (MEV) rewards via Solana Liquid Staking pool.
Jito, a promising protocol built on Solana, has made substantial strides in recent times. The protocol has succeeded in securing approximately 20% of the total value locked (TVL) on the Cardano network, an achievement that places it on the heels of Lido Finance, the current frontrunner. Despite this remarkable growth, Lido continues to hold its position as the largest TVL on the network.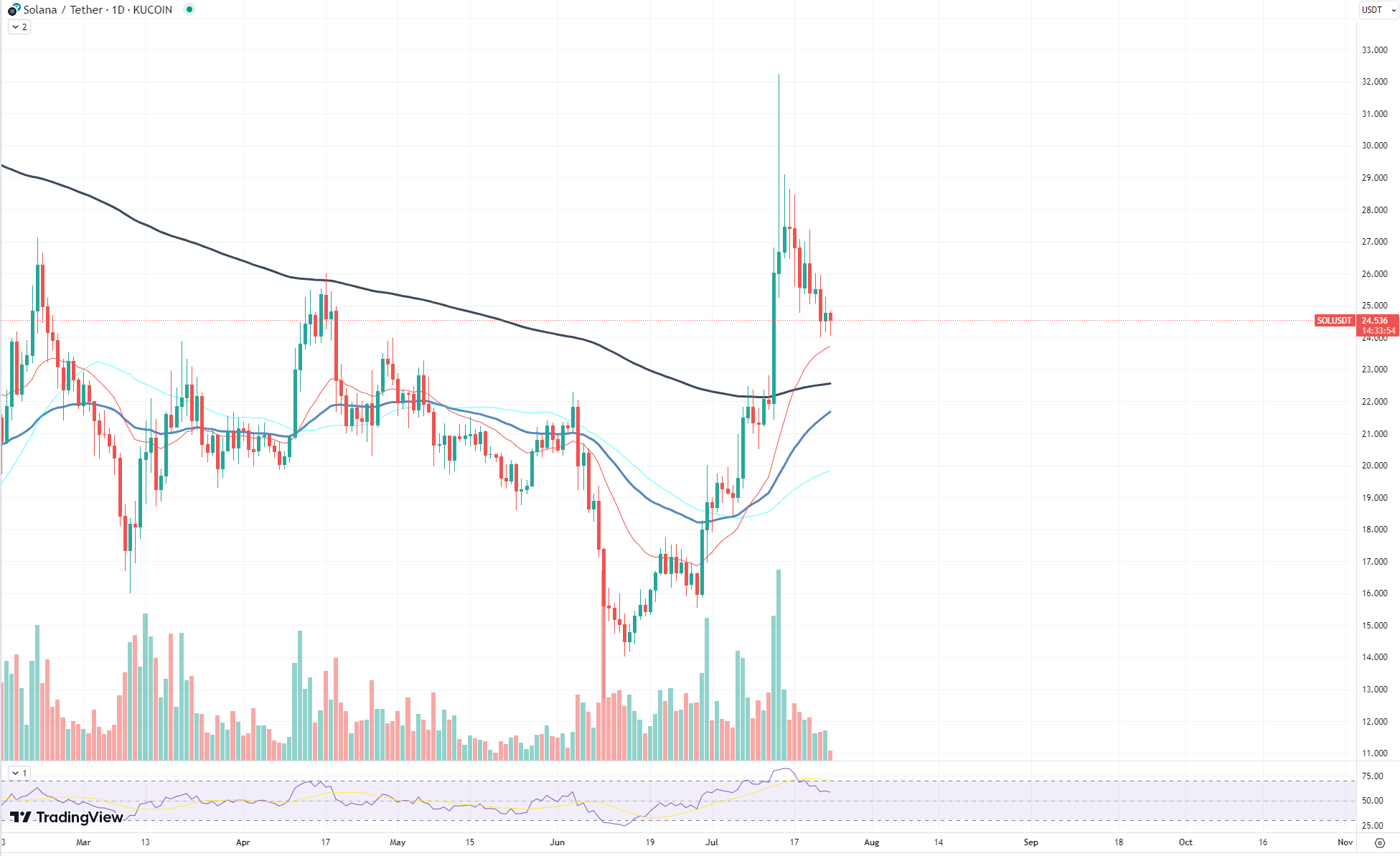 The surge in Solana's DeFi is mirrored by the cryptocurrency's price movements. The SOL token has been on a solid uptrend, amassing a gain of around 120% from its local bottom at the peak. This rally signified a marked recovery from its previous slump and an indicator of increased investor confidence in the asset.
However, like all volatile markets, the upward trajectory was punctuated by a slight retracement. After reaching its local high, SOL saw a minor pullback, with its price settling around $24. This represents a depreciation of over 20% in its value, a reflection of the inherent volatility on the cryptocurrency markets.
The rally around Jito and the concurrent uptrend in Solana's price underscore the resilience and potential of the Solana ecosystem. While temporary setbacks are inevitable in the fast-paced world of crypto, Solana's rise from the ashes illustrates the robustness of the platform and its growing appeal to the DeFi community.
With the continued support of its community and the burgeoning success of protocols like Jito, Solana's future in the DeFi landscape appears promising. As Solana continues to recover and grow, investors and enthusiasts will be closely monitoring its trajectory.