In a rebuke to Agora, and to media outlets (including ours) who reported otherwise, Sierra Leone has officially stated that they did not, in fact, use Blockchain in their recent presidential election. Instead, Agora was invited, along with other international observers, to observe the tallying of election results. Sierra Leone's National Electoral Commission tweeted: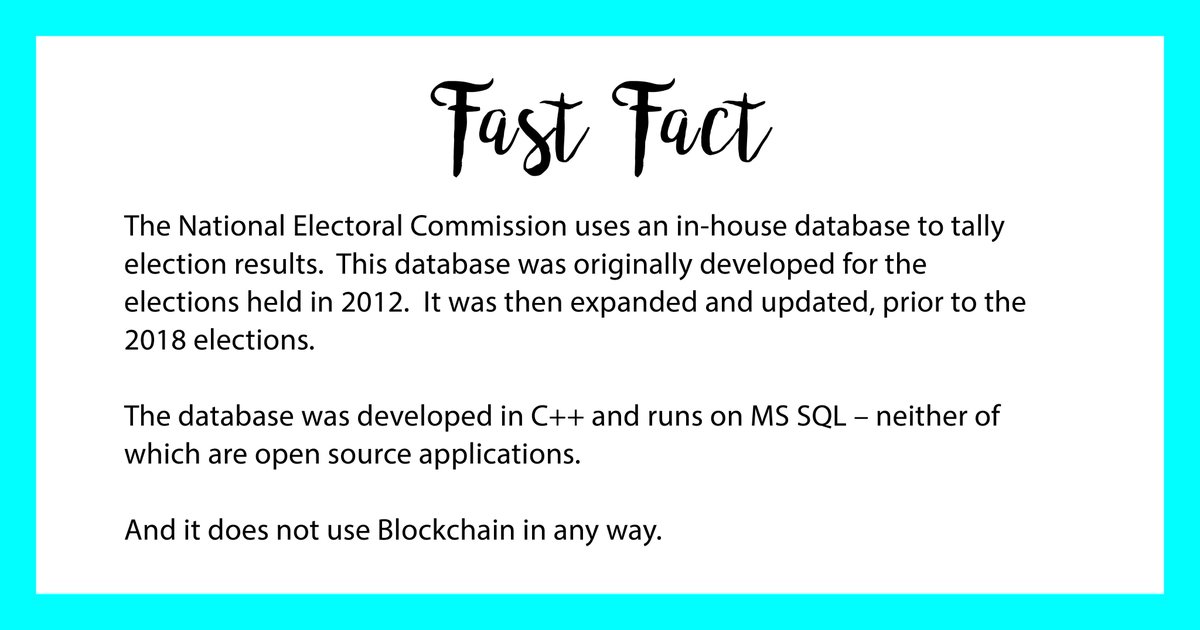 March 19, 2018
Original story
The story originally reported in many media outlets was that Sierra Leone invited Agora, a Blockchain company, to record votes on the Blockchain as they were counted by hand, ensuring a tamper-proof and immutable record of voting results. This would have been the first time Blockchain was used in a presidential election, or any major election, anywhere in the world.
Correction
While this did happen, the main difference in the original stories and what actually occurred is this: Agora's Blockchain-based tally is not the official one, nor is it identical to the official results. Agora was invited to observe the election, and they chose to input the results, unofficially, onto a Blockchain as they observed. However, this Blockchain record was by no means the official record of the voting results.
Agora writes on their blog:
"Official election results only come from the NEC. This is stated on Agora's election results page and in all interviews. Agora's results are very close to the ones published by the NEC for the same area. We have provided a numerical comparison later in this statement."
Attack?
Agora claims they are being targeted by a group called Sierra Leone Open Election Data Platform (SLOEDP), who began a campaign attacking claims that Agora's role in the election was official. The SLOEDP published on its blog:
"Agora is claiming undue credit for doing nothing that helped the people of Sierra Leone. As Sierra Leoneans, we find this unethical and insulting to the people of this country. All we ask for is that the company does the right thing and retract the fake news otherwise we will be forced to take any recourse available to us."
Proof of concept
This author has no idea if Agora over-reported its role to mainstream media outlets, or if SLOEDP holds a grudge against the company for some reason. However, the similarity of the Blockchain-based tally and the official tally do serve as a proof of concept for Blockchain. Regardless of whose technology gets used in the future, Blockchain-based election reporting appears to hold significant promise for accurately reporting elections and reducing the chances for election fraud.