A vast number of Shiba Inu (SHIB) tokens has recently been moving on the deposit addresses of major exchanges. Data from SHIB's blockchain explorer has revealed a sudden influx of transactions on platforms like Coinbase and Binance. This high-volume activity might suggest that many investors are deciding to cash out their holdings, thereby taking profits from the volatile token.
Coinbase, in particular, appears to be the preferred exchange for the largest SHIB movers, possibly indicating substantial U.S.-based activity. This movement of funds has, unsurprisingly, coincided with Shiba Inu's price performance. Over the recent period, SHIB's price has been experiencing a slow yet noticeable downtrend, shedding about 8.7% of its value.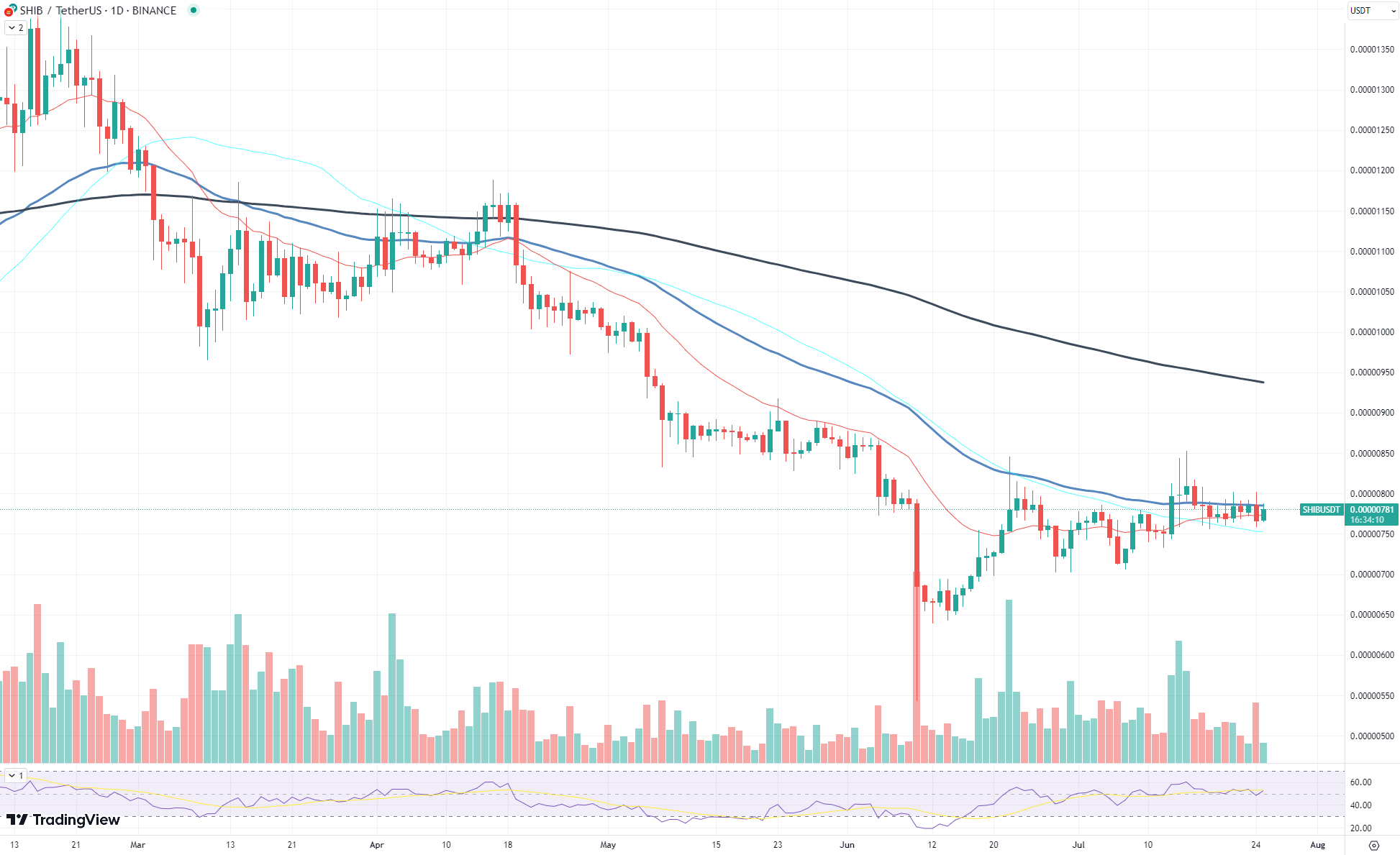 Given that Shiba Inu is considered a speculative asset due to its volatility, such a downtrend might be an indication of investors trying to secure their profits before any further price depreciation. Consequently, these investors moving billions of SHIB to exchanges could be attempting to convert their crypto assets into fiat currencies or other stable cryptocurrencies.
However, this trend does not necessarily spell doom for the meme-based cryptocurrency. The investor activity might be seen as a natural market cycle of a highly volatile asset, where investors take profits during price surges and buy in when prices dip. Moreover, the inflow of SHIB tokens to exchanges could potentially increase liquidity, thereby making it easier for new investors to buy the token, potentially driving its price up in the future.
As it stands, the movement of billions of SHIB tokens onto exchanges suggests cautious sentiment among the token's holders. While some might view this as a negative indicator for SHIB's price outlook, it is important to remember that movements of funds on the network might not always translate on the price chart.