AIShiba (SHIBAI), a meme coin branded as a Shiba Inu copycat and resident on the Arbitrum network, is seeing impressive bullish volatility at the time of writing. Despite the gloom in the industry at this time, AiShiba is changing hands at a price of $0.00000000012, a price that represents a 111% upsurge over the past 24 hours.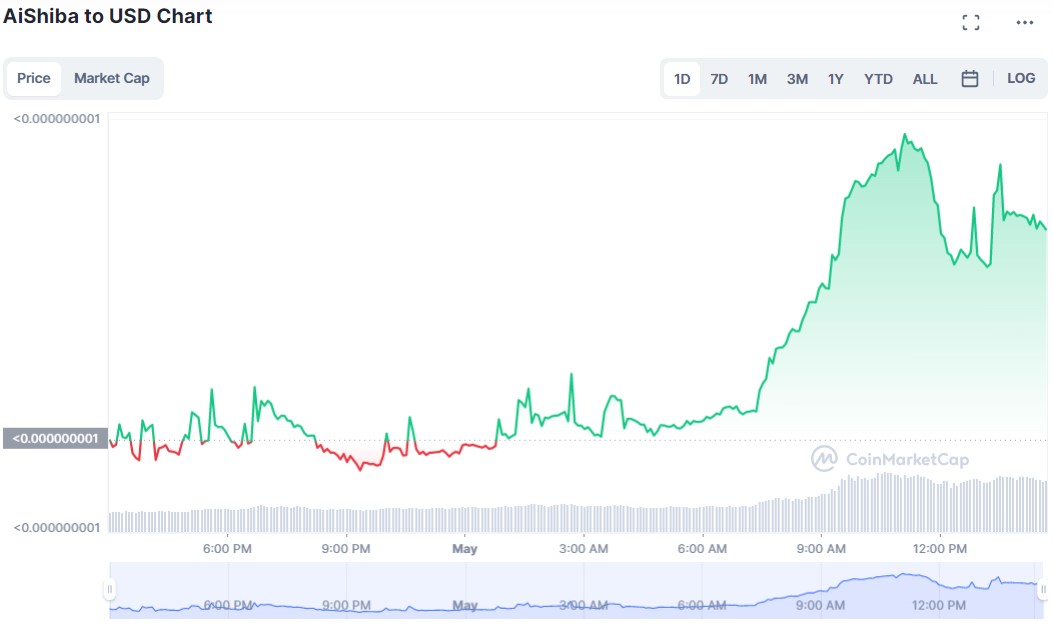 AiShiba is a relatively new meme coin whose influence is being propounded by the growth in the sentiment surrounding meme coins at this time. Additionally, it is being propelled by the massive enthusiasm surrounding the Arbitrum Layer 2 blockchain network as one of the most versatile on the Ethereum protocol at the moment.
AiShiba is starting out with an impressive mission, which is to gather all Doge and AI lovers with the sole aim of creating products that are largely usable. By harnessing the power of Web 3.0 and artificial intelligence (AI), the meme coin highlighted plans to design high-quality products.
The core developers behind the AiShiba token noted that the ultimate success of the project hinges on the quality of its innovations as well as growth in the adoption of ARB, the native token of the Arbitrum ecosystem.
Varying meme coin ideologies
For what it's worth, the digital currency ecosystem is growing at a frantic pace, and since the start of this year, there has been a massive emergence and embrace of meme coins. Beginning with Solana-based BONK and then the meteoric rise of PEPE, more meme coins have continued to make their way into the ecosystem.
With multiplicity not necessarily a basis for judging the ideal goals of these projects, investor sentiment may fade over time. This is because many tokens are often unable to sustain their parabolic growth as the hype is billed to fade away in no time.
Thus far, only Dogecoin (DOGE) and Shiba Inu have stood the true test of time, and they represent the standard that other meme coins are aiming to emulate.