Against the total cryptocurrency market revival, Ripple is showing some of the biggest growth. XRP has increased by almost 6% per day, which is the second largest price rise after Litecoin, whose rate has soared by 12% per day.
There might be only one fundamental factor affecting the price increase. There were rumors on the newsfeed that Ripple acquired the international payment system MoneyGram. However, both companies denied comments about that.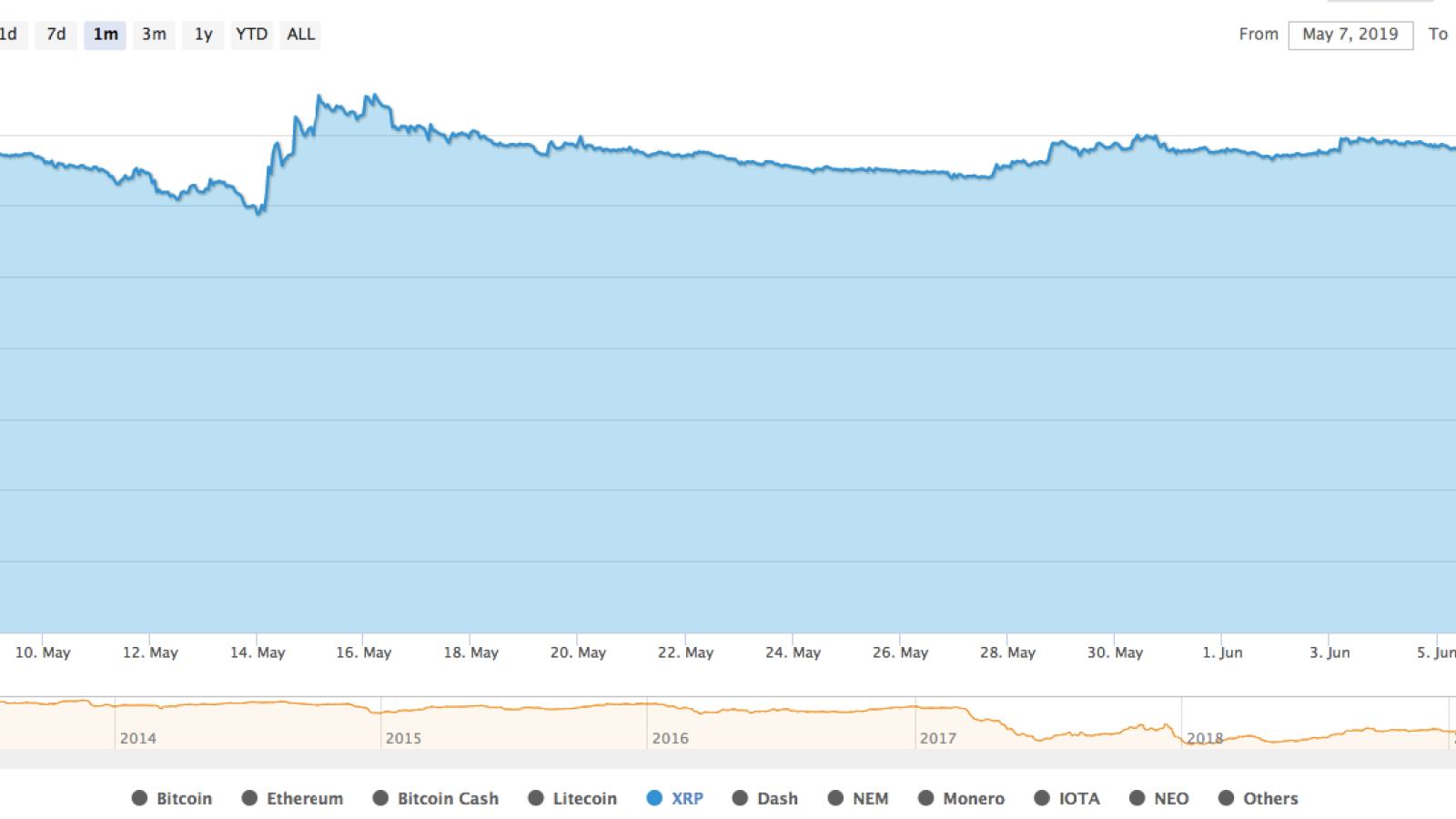 The market capitalization of the coin and percentage of market share have also increased. Regarding the first one, it is approaching the level at $20 bln, while the XRP dominance rate has gone up and now constitutes 6.96%.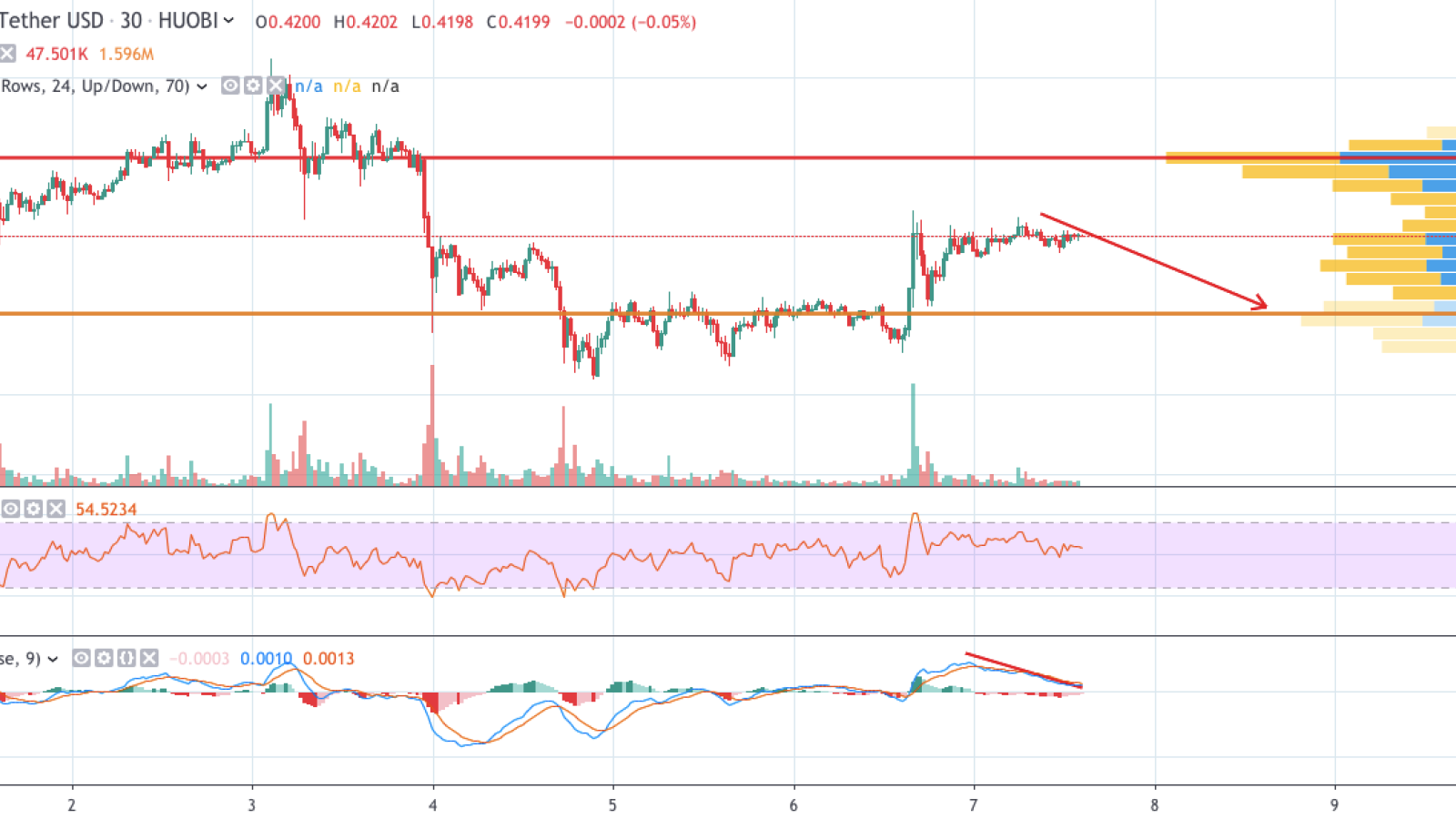 On the 30-min chart, Ripple is trying to hold the acquired positions after a bull run. However, now, it is the time where traders might start fixing their profits. The resistance at $0.42 was already broken, and a rollback to the previous support at $0.40 is likely to occur until the end of the current week. The bearish MACD indicator backs such a scenario.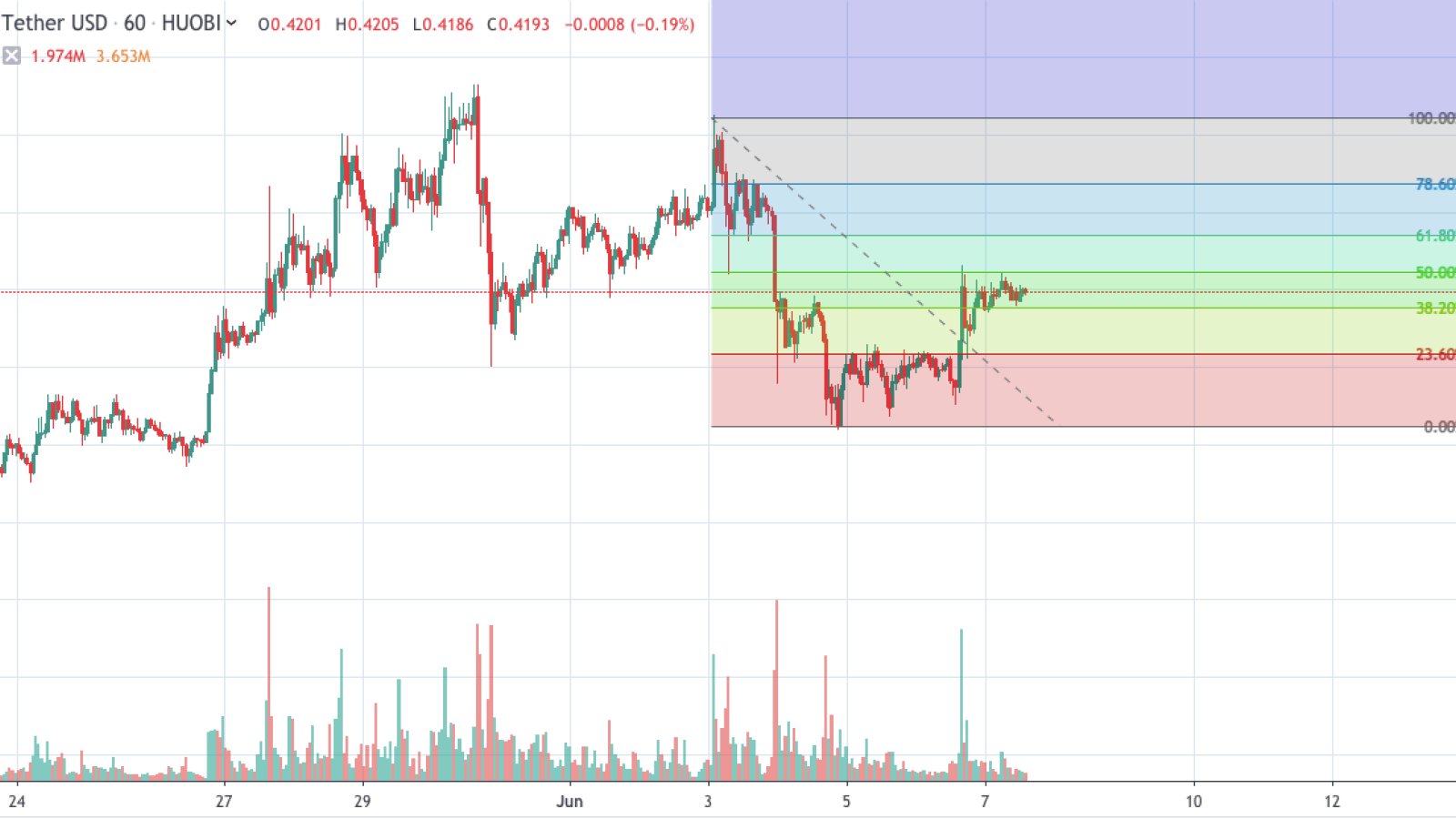 According to our earlier forecast, the prediction has almost justified itself, and the price could reach the expected level. The quotes are moving in a descending channel and are currently heading to the area of $0.44 in the framework of the upward movement.
At the moment, the asset is located in the green zone according to the Fibonacci retracement. In this regard, the long-term idea is reaching $0.4475 (78.6%) until the end of June.
The price of XRP is trading at $0.4191 at the time of writing.