The total cryptocurrency market cap began to swell on February 8th and recovered from the recent low billion to gain nearly 10% in one day. Trading volume has remained constant for the last few days, with some coins posting major gains, so this rally may have legs. The driver was an announcement from the SEC that a BTC ETF would eventually be approved, news the market has been waiting on for many months.
Ripple (XRP/USD) Weekly Price Prediction
Ripple's XRP lost its status as the second largest cryptocurrency by market cap and now sits at third place overall. The token is now behind Ethereum with a total market cap of $12,497,381,522 and trading near 0.303 against the US Dollar at the time of writing. The pair established long term support at 0.25 and medium term (minor) support at 0.28 but after the big jump north seen in fall 2018, the bulls didn't show much willingness to drive price significantly higher.
Price for XRP is basically wandering above and below the 0.30 mark and there doesn't seem to be major interest from bulls or bears. If things continue the same way, we will likely see a drop closer to 0.25 support which could potentially occur by the end of the week. I don't expect this support to break unless something surprising happens.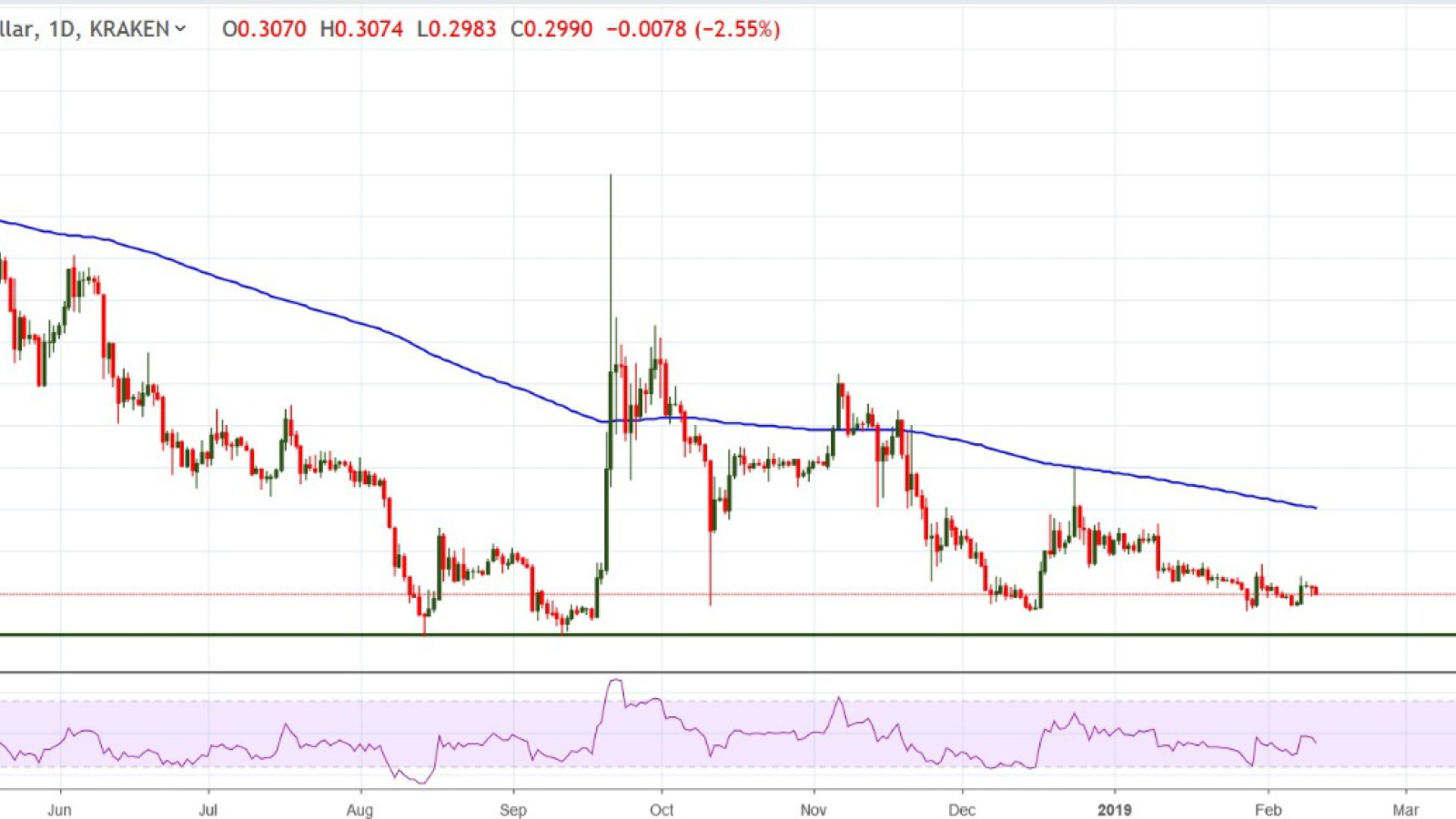 Litecoin (LTC/USD) Weekly Price Prediction
Litecoin got a major boost from an announced partnership between software company Beam and Litecoin Foundation. The association is expected to facilitate the implementation of Litecoin's Mimblewimble protocol which would make LTC more fungible and more private at the same time.
As a consequence of the news, Litecoin surged 40% and broke the key resistance at $40 and is now trading near $44.50. The coin also climbed the rankings to reach the number 4 spot for market cap behind BTC, ETH, and XRP.
The overall trend is still bearish, but the break of $40 resistance marks the first significant higher high in quite a long while. This makes us anticipate a bullish week and possibly a touch/break of the 200 days EMA seen on the chart above.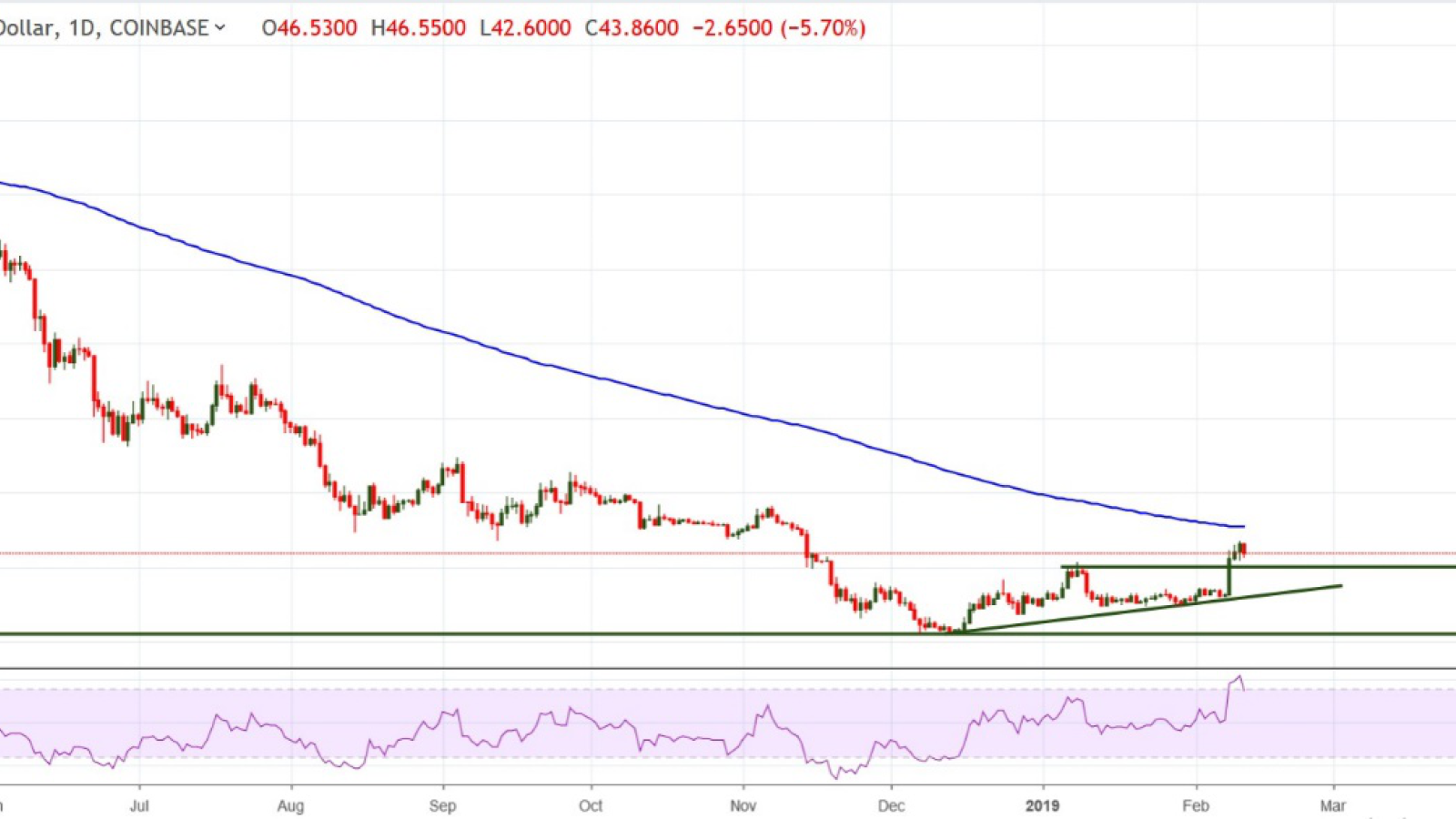 Tron (TRX/USD) Weekly Price Prediction
Tron is enjoying quite a bit of good news lately and is buoyed by overall positive sentiment. Much of this has to do with the BitTorrent (BTT) airdrop scheduled at Tron block 6,600,000. This is when all TRX holders will get free BTT tokens on Binance and several other brokerages that support the airdrop.
The pair has been struggling to break the resistance at 0.028 and is currently trading just below it at 0.026. The pair is also supported by a bullish trend line so a price squeeze may form. The current resistance acted as a strong level in the past and rejected prices several times, so a break would be a significant victory for the bulls. If such a break occurs, we can expect to see 0.030 tested by the end of the week.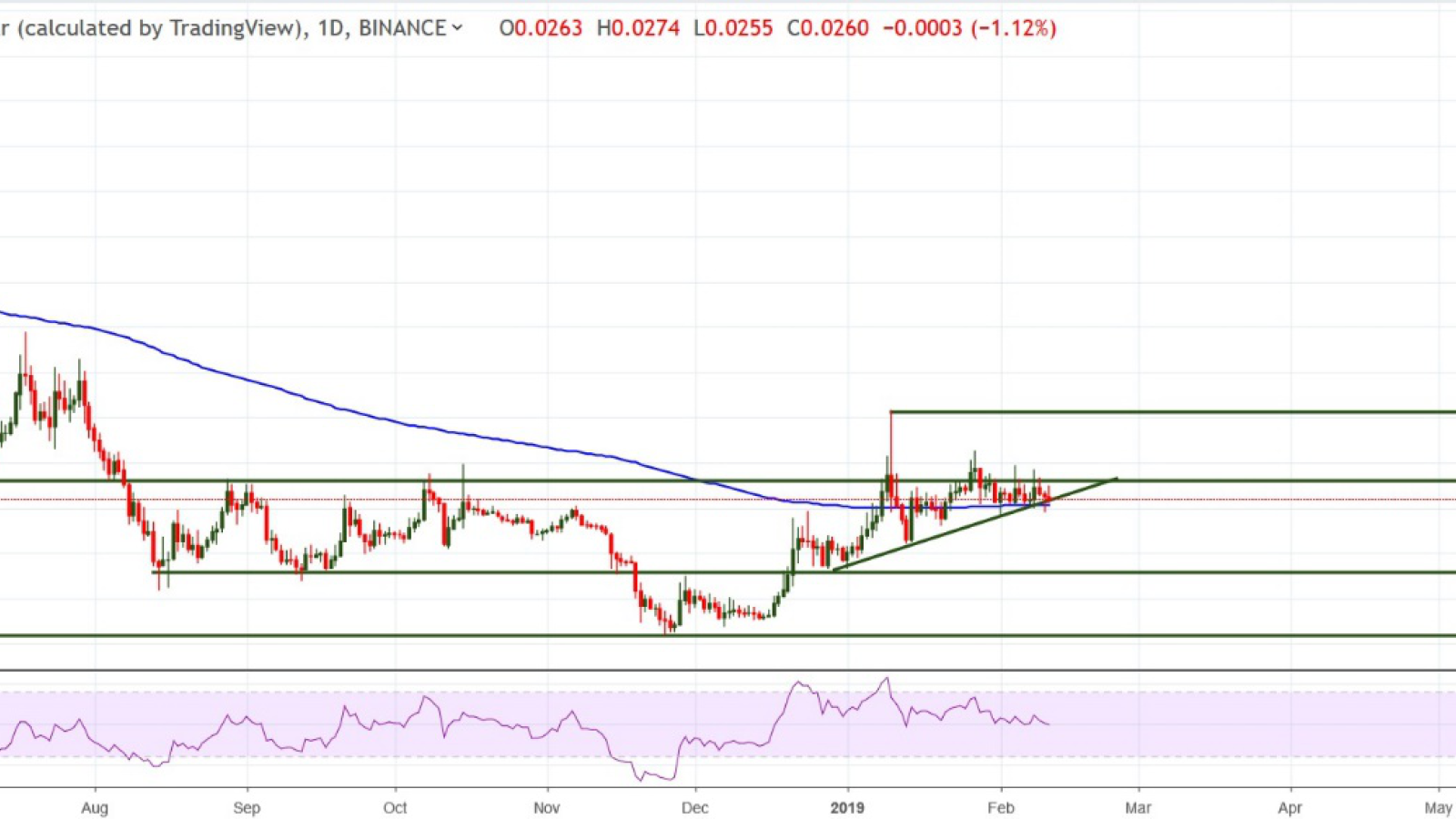 Binance Coin (BNB/USD) Weekly Price Prediction
BNB has been one of the best performing coins in recent weeks adding more than 50% to its price since hitting bottom. The initial rally started on January 16 when the Binance team burned $9.4 million worth of BNB tokens and could carry on, especially if there is another coin-burn.
The pair climbed strongly above the 200 days EMA and seems to be headed towards resistance at 11.80. As you can see, the RSI is deep in overbought territory and price has been shooting straight up for a few days which are signs of weakness and a likelihood resistance will hold unless something substantial changes.