Kardia is the most innovative gaming experience coming to Solana. Collect your team of heroes and prepare to battle against your foes for fame, fortune, and glory, and equip yourself for the mysteries and treasures that await you in the dungeons.
Enter the fully realized world, offering real use cases and value for your collection. Kardia cards will be upgradable through burning, adding a deflationary value layer to your NFTs on top of an exciting Play2Earn gaming experience.
Kardia is a multi-faceted game and will start with the Arena. Players will be able to use their NFTs, win prizes, and earn resources which will have real world value. Players will be able to use their resources for many purposes, one of which will be building up their Keep. The Keep will help you with players offenses in dungeons, raids and quests in later phases of development and defences from PvE and PvP attacks.
Revenue generated from secondary sale royalties will be used to generate prize funds and crypto-resource pools, allowing players to play-to-earn.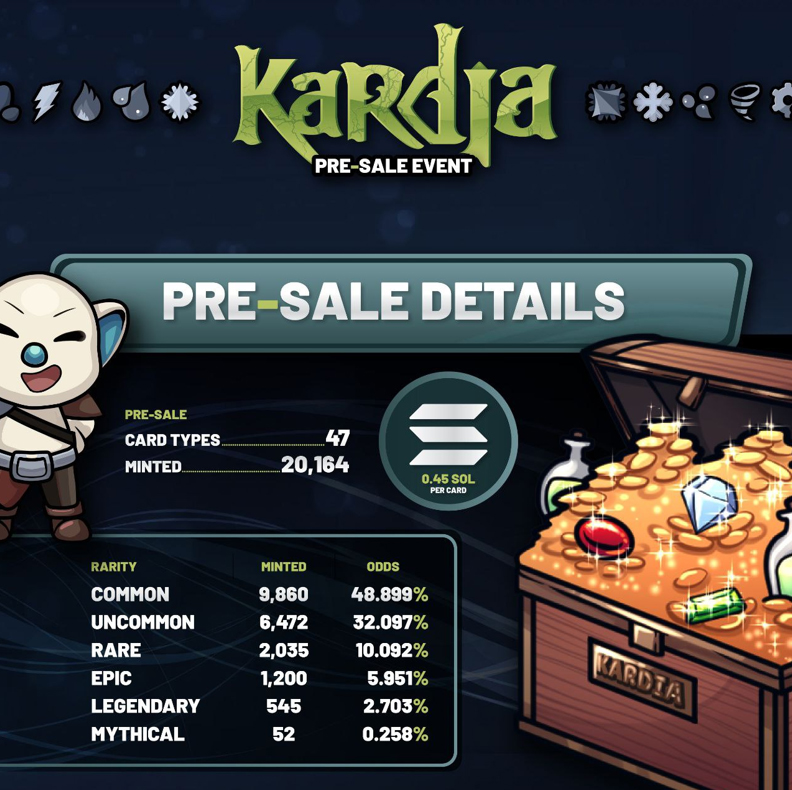 The NFT Pre-Sale will take place at 21.00 UTC on Saturday the 4th of December.
The countdown is live, and you can join the Pre-Sale here.
Website: https://www.playkardia.com/
Twitter: https://twitter.com/playkardia/
Discord: https://discord.gg/kardia