Ever imagined double the bitcoin you have?
IE Option is a platform for easy crypto trading, intelligible for anyone: from absolute beginners to experienced traders. By making price predictions, investors can make up to 91% of profits. The platform offers highest liquidity on the market, doesn't have KYC requirements and grants new members with valuable bonuses. Besides Bitcoin, IE Option offers Litecoin, Ether, EOS and XRP for trading.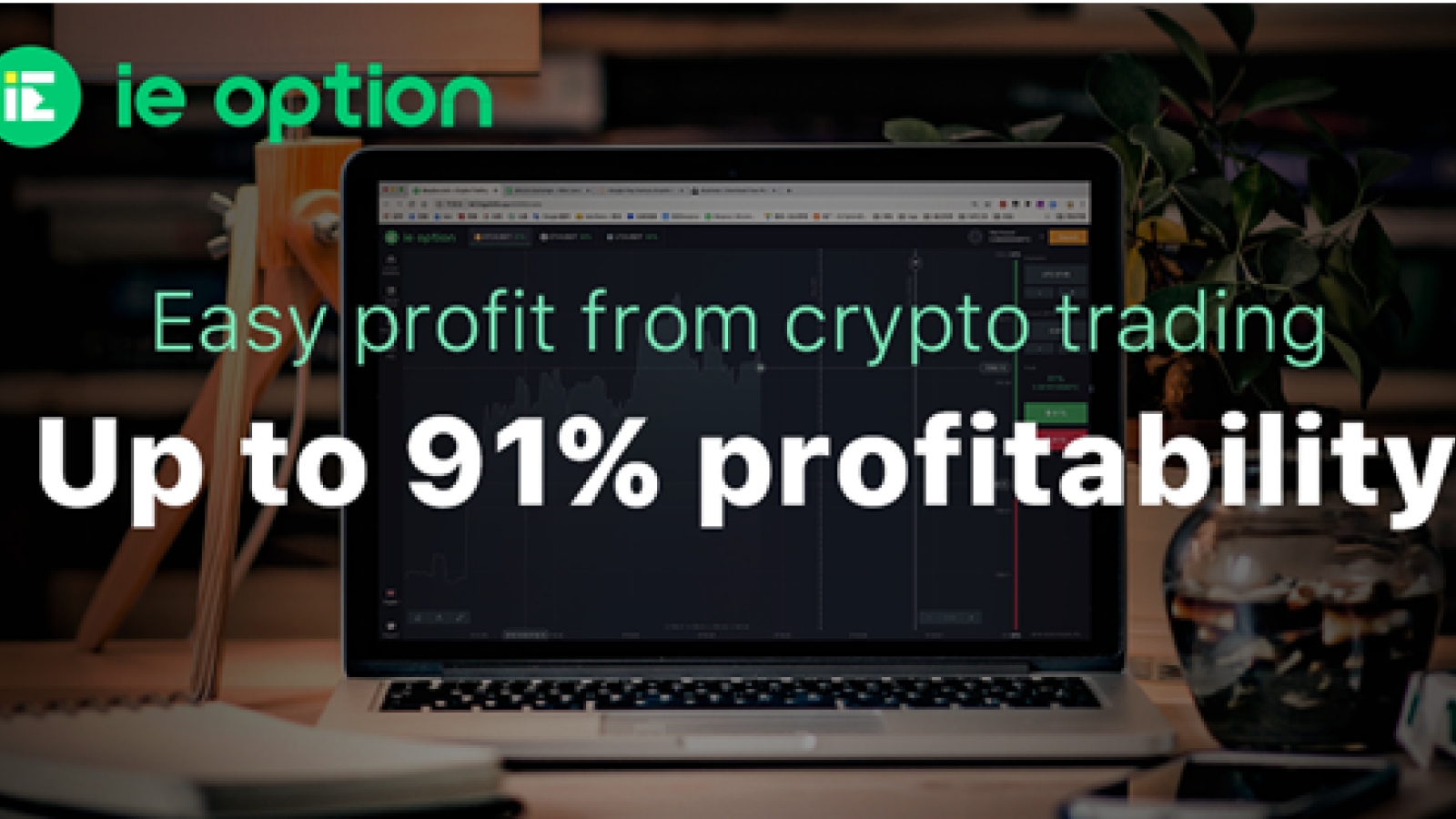 Options Trading: Introducing Modern and Simple Crypto Trading
On IE Option investors can trade options: financial trades which require making correct future price predictions. Actually, all is needed is just to say whether future price of the asset will grow or decrease in a certain period of time. By opening option, we just have to choose between two types of options, that's the reason why this type of trading is very simple.
There are 2 types of options: put option and call option. By opening put option we predict that the price of the asset will be lower then current price, and in case of a call option we predict that the price of the underlying asset will be higher than current price.
On IE Option, successful prediction leads to 81-91% of profits (exact percentage depends on current market situation), but the losses are calculated the same way.
Thus, by making right price prediction (not even the exact number, we just need to say if it'll be higher or lower) traders can almost double the original investment in literally minutes.
All the options has variable expiration time which is between 60 seconds and 30 days: the results of your trade can be available just in 1 minute.
Main IE Options Features
Fast and simple Registration
There's no KYC on IE Option. We care about your privacy and doesn't require to provide any documents. Creating account takes less then a minute, and you're ready to start.
Profitability up to 91%
IE Options offers a leading profitability in case of successful option. You can double your investment in just 60 seconds. Investors have to open the traders carefully, since wrong price prediction would lead to equal losses.
Fast and Easy trades
The minimum expiration time for each option is just 60 seconds, though you can vary that the way it better fits your strategy. Open 30 days options in case if you prefer thinking big.
Demo Account On Board
To try out IE Option you don't even need to make a deposit first, there's a demo account on board with 10 Bitcoins to trade. Develop your skills and build trading strategies before trying out the real option trading.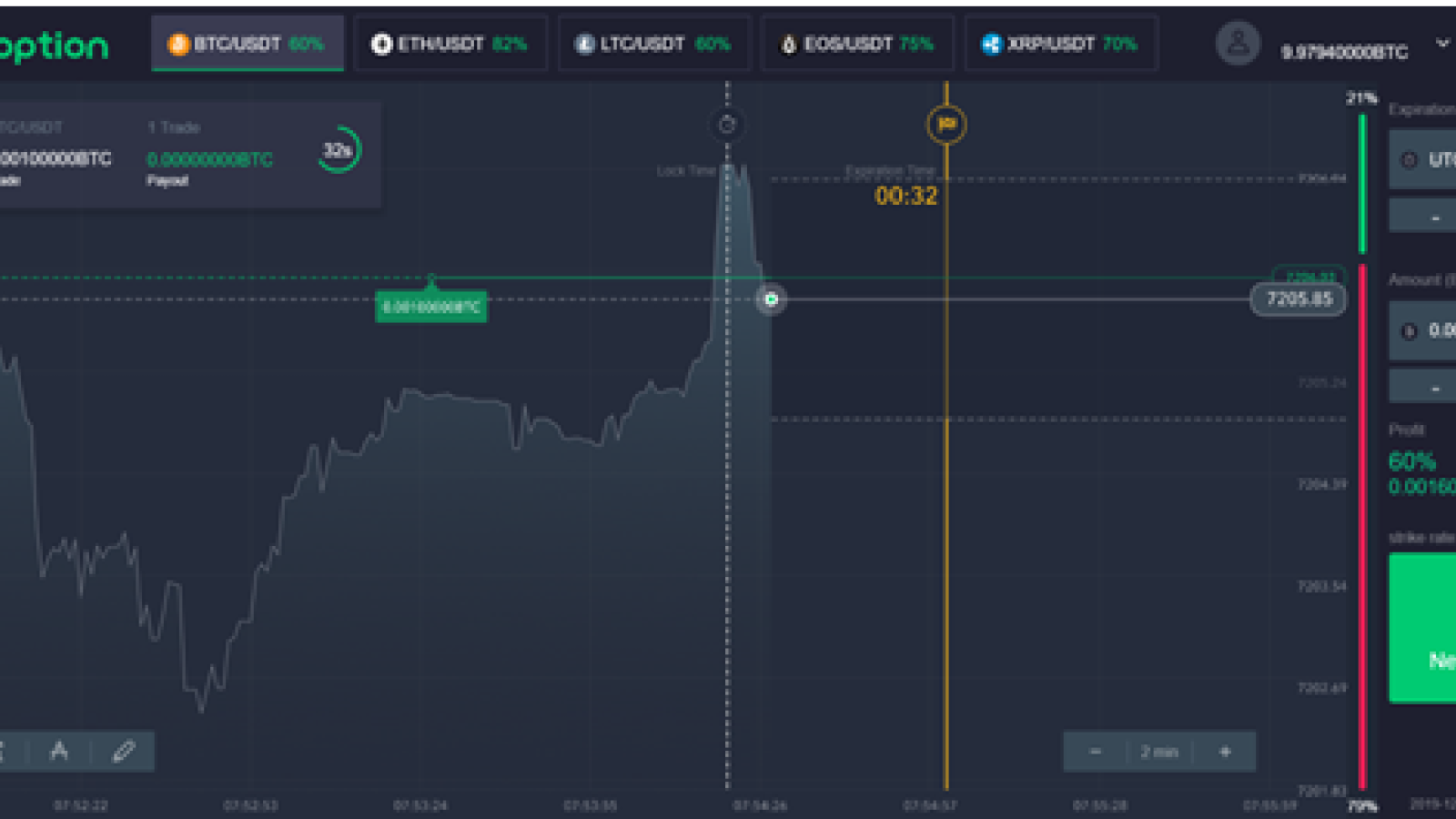 Various Assets
There are various tokens to trade with options: at this moment IE Option offers Bitcoin, Litecoin, Ether, EOS and XRP options.
Low minimum deposit
The minimum deposit starts from 0.001 BTC (around $7 at the time of press). Trading on IE Option is available for everyone, and you can open multiple trades with various amount, no need to use the whole deposit at once.
IE Option Mobile App: Your Options Are Available Everywhere Anytime
There's an IE Option mobile app: no need to wait by the desktop! Don't miss market chances with simple-to-use mobile app for both iOS and Android.
Bonuses available on IE Option
100% Deposit Bonus
On IE Option, all the users are eligible to obtain 100% deposit bonus: all you need is to make a deposit which is larger than 0.001 BTC, and your deposit amount will be doubled for free. The maximum amount of funds to receive bonus is 10 Bitcoins.
Visit IE Option