The overall crypto market has a lot to price in with SEC lawsuits ongoing against all kinds of entities. Today we take a look at three memecoins, and their possible potential.
Supporters of Pomerdoge (POMD) can take part in pre-sale and buy tokens here.
Shiba Inu (SHIB) awaits Shibarium in August
In the past seven days, Shiba Inu gained 5% and experienced a pullback of over 3% over the last 24 hours. At the time of writing, Shiba Inu is trading above 0.00000753 after facing resistance at $0.00000750.
The 50D SMA and the RSI indicator suggest that Shiba Inu is in oversold territory, which may trigger further buying pressure. If Shiba Inu's price action can sustain above the 50D SMA, paired with the upcoming bullish trend, it could be a catalyst enough for a short-term rally up to the next major resistance level at $0.00000757. In case of downturn events, the next major support level for Shiba Inu is to be found at $0.000007.
Dogecoin's (DOGE) price ready for big moves
Dogecoin is showing a slight bearish movement but has been consolidating overall for more than a week. At the time of writing, Dogecoin trades at $0.0647, and the market cap of DOGE remains at roughly over $9 billion.
Dogecoin established itself in the crypto market as an open-source digital currency over the last years, and as the leading memecoin, it carries a lot of potential. The Dogecoin Foundation is funding Dogecoin's development as a nonprofit venture and takes on the responsibility to prevent any forms of abuse and fraud while providing Dogecoin's roadmap.
With Elon Musk's support, Dogecoin gained more than 9,600% in 2021, but the year-to-date paints a different picture, with Dogecoin consolidating above major support levels for a while.
Despite the impressive roadmap and the introduced DeFI, GameFI, and NFT use cases, Dogecoin's price action is not responding as well as investors would like it. Maybe the upcoming Dogecoin-Ethereum-Bridge will bring bulls back to the charts, as this bridge will enable DOGE to move coins from the Dogecoin blockchain to the Ethereum Blockchain and vice versa.
Pomerdoge (POMD) invites new generation of meme coin enthusiasts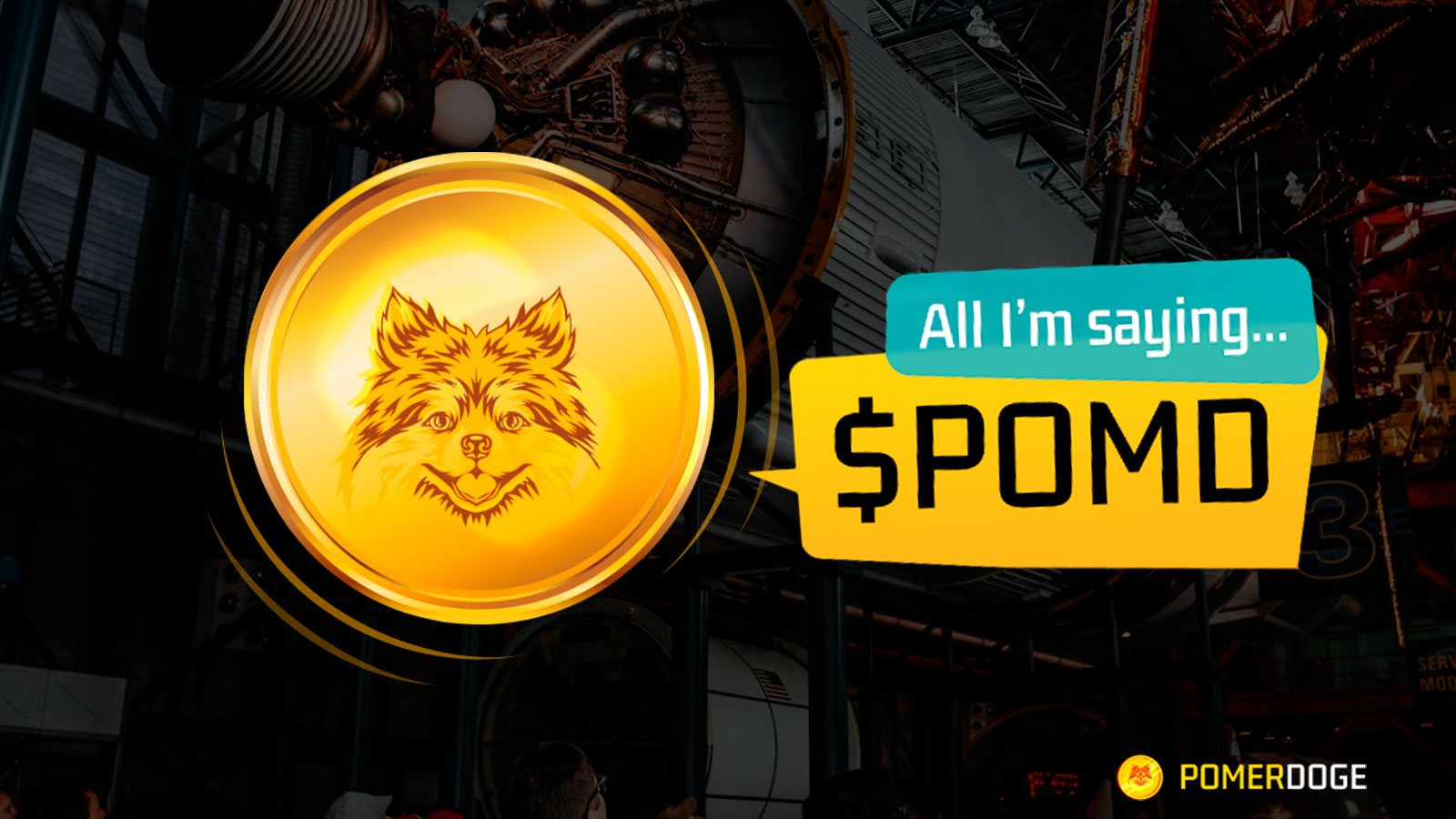 Pomerdoge, a play-to-earn game, is getting the memecoin fans excited.
The Pomerdoge team are working hard on the development of the game and NFTs. Pomerdoge is currently in presale stage 1, with the native token POMD available for just $0.007.
Pomerdoge passed its audit with Interfi Network, and the tokenomics look good with a total token supply of 1,777,777,777, which gives enough space for very large gains.
Like in the early days of Axie Infinity, Pomerdoge's native token POMD will possibly skyrocket and give those who missed out in the early days a new chance.
The Pomerdoge team will distribute a collection of 7,777 NFTs only available to Pomerdoge presale buyers. These NFTs will have exclusive benefits to be revealed soon.
Find out more about the Pomerdoge (POMD) Presale Today
Website: https://pomerdoge.com/
Telegram Community: https://t.me/pomerdoge