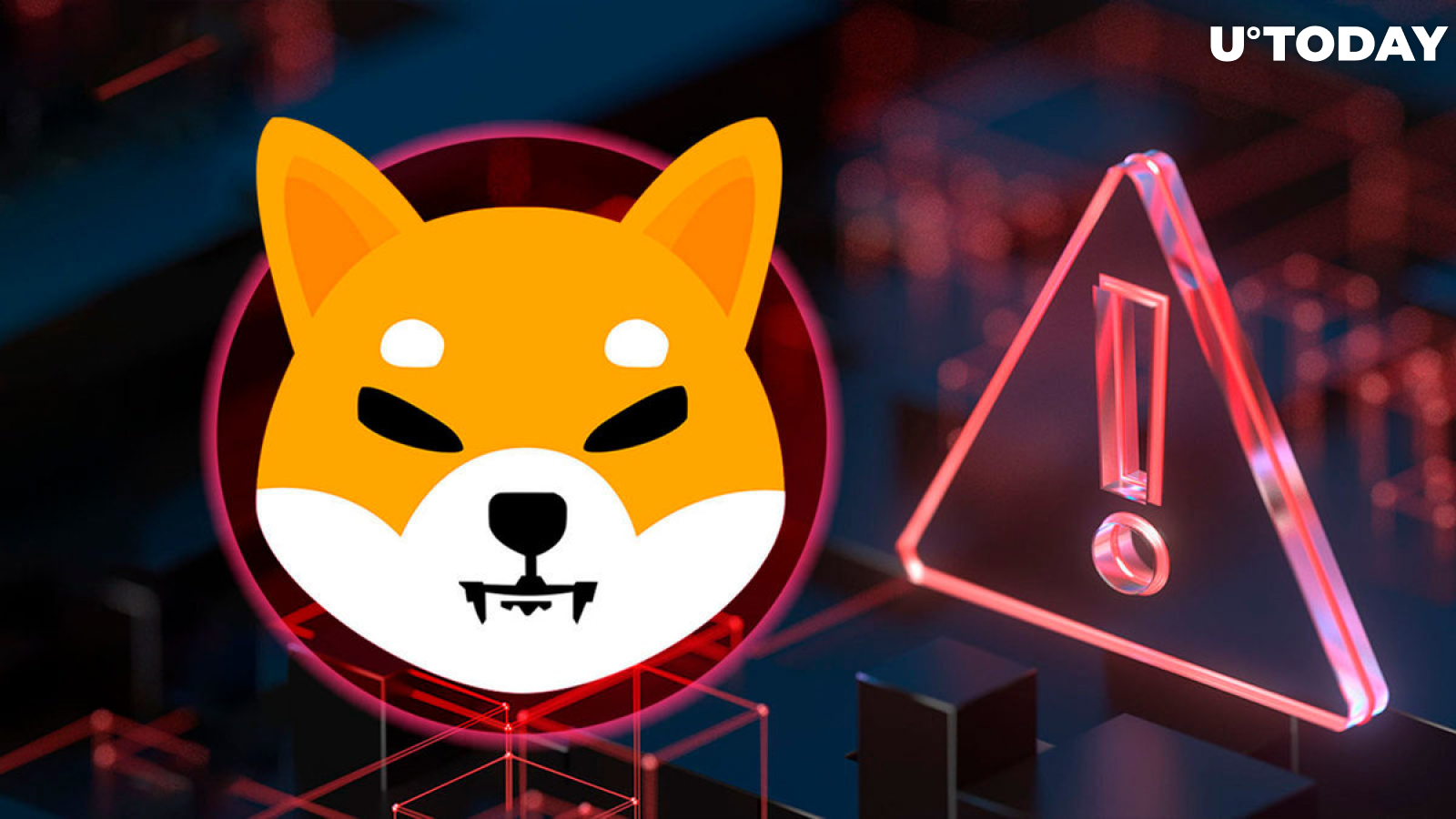 Cover image via stock.adobe.com
The official marketing expert of the Shiba Inu team, calling herself Lucie, has taken to the X social media platform to spread the word to the SHIB army that the official website of Shiba Inu's new project has encountered an issue.
The log-in feature on the Shib Magazine site is temporarily not available to users. Lucie stressed that this issue is a minor one, and the SHIB team is aware of what is happening and is doing its best now to resolve the problem and get the feature up and running again as soon as possible.
Lucie also promised to keep the SHIB community updated on the progress of the team working to solve the login feature issue.
SHIB launches its own tech news magazine, NFT giveaway announced
The Shib Magazine mentioned above is a new product released by the Shiba Inu team earlier today. The magazine offers articles about technology, finance and tech innovations. Besides, it will also publish updates about Shibarium and its ecosystem.
There will also be news about the evolution of current SHIB products and the release of new ones. News about various SHIB events, initiatives and success stories, as well as interviews with crypto industry experts and influencers, will be published.
The magazine also offers promotion and advertising for crypto projects through comprehensive marketing and ad packages.
The blog post describes the Shib Magazine as "not your ordinary rеad; it is a portal to unchartеd tеrritoriеs of innovation, providing unparallеlеd insights, thought lеadеrship and captivating content that will ignitе your imagination."
In order to encourage and compliment new users and welcome them to the website, the SHIB team is giving away a thousand NFTs of the magazine cover completely free of charge. The current issue with the login feature has slowed down the process of registering new users to get free NFTs.
SHIB burn rate explodes by over 18,000%
According to data provided by the Shibburn wallet tracker, within the last 24 hours, the SHIB community has succeeded in raising the SHIB burn rate by a jaw-dropping 18,402%. A total of 173,214,139 SHIB meme coins has been moved to unspendable wallets.
The majority of these 173 million SHIB was burned in basically just two transfers, which carried 100,000,000 SHIB eleven hours ago and 73,081,228 SHIB eight hours ago.
Despite the massive sum in SHIB, the total amount of the coins that was burned equals $1,446 in fiat.
This is the largest percentage spike in the SHIB burn rate over the past few weeks, when the highest reading of this metric reached 1,000% maximum.