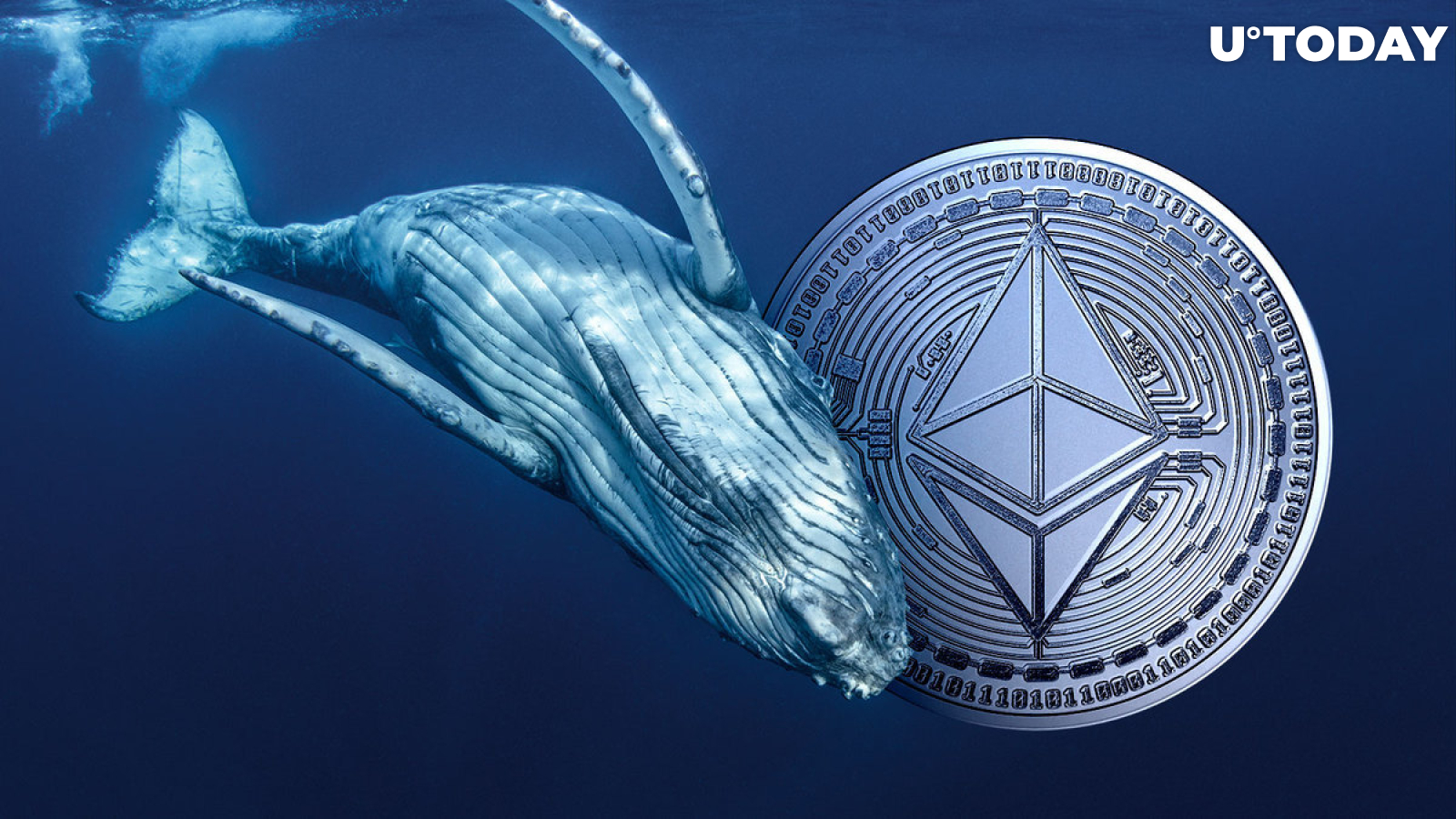 Cover image via stock.adobe.com
On-chain analytics provider Lookonchain reports a massive ETH shift by a large holder, or whale, in recent hours.
A large ETH whale withdrew 5,040 ETH from the Binance crypto exchange, totaling $8.17 million. The whale has withdrawn 24,548 ETH worth $40 million from Binance since Sept. 5, according to Lookonchain, with an average withdrawal price of $1,631.
Depositing assets on an exchange usually indicates a desire to sell, while withdrawals may indicate a desire to accumulate.
Another whale sent 30,000 ETH (almost $50 million) to Binance, OKX and KuCoin on Sept. 19, according to Lookonchain.
In a string of moves, a whale that had been dormant for two years awoke and transferred 10,000 ETH worth $16.5 million out. Days later, the whale deposited 10,000 ETH worth $16.5 million to Binance, OKX and KuCoin via three different addresses. The whale then sent out another $10,000 ETH valued at $16.5 million.
In the most recent move of ETH to exchanges, Ethereum cofounder Vitalik Buterin moved 300 ETH (about $493,000) to Kraken on Tuesday.
The impact of the move is seen in the ETH price. This is because market participants pay close attention to whales' on-chain actions since they are regarded as well-informed and have an influence on the market.
Ethereum has lost the $1,600 level and is currently trading lower daily. The most recent price drop follows after whales, or huge holders, moved ETH to crypto exchanges, increasing concerns about potential price drops.
ETH was down 2.69% in the last 24 hours to $1,583 at the time of writing.