As the new, 2019, year begins, Santa Claus seems to have visited the crypto community, giving the market another green wave.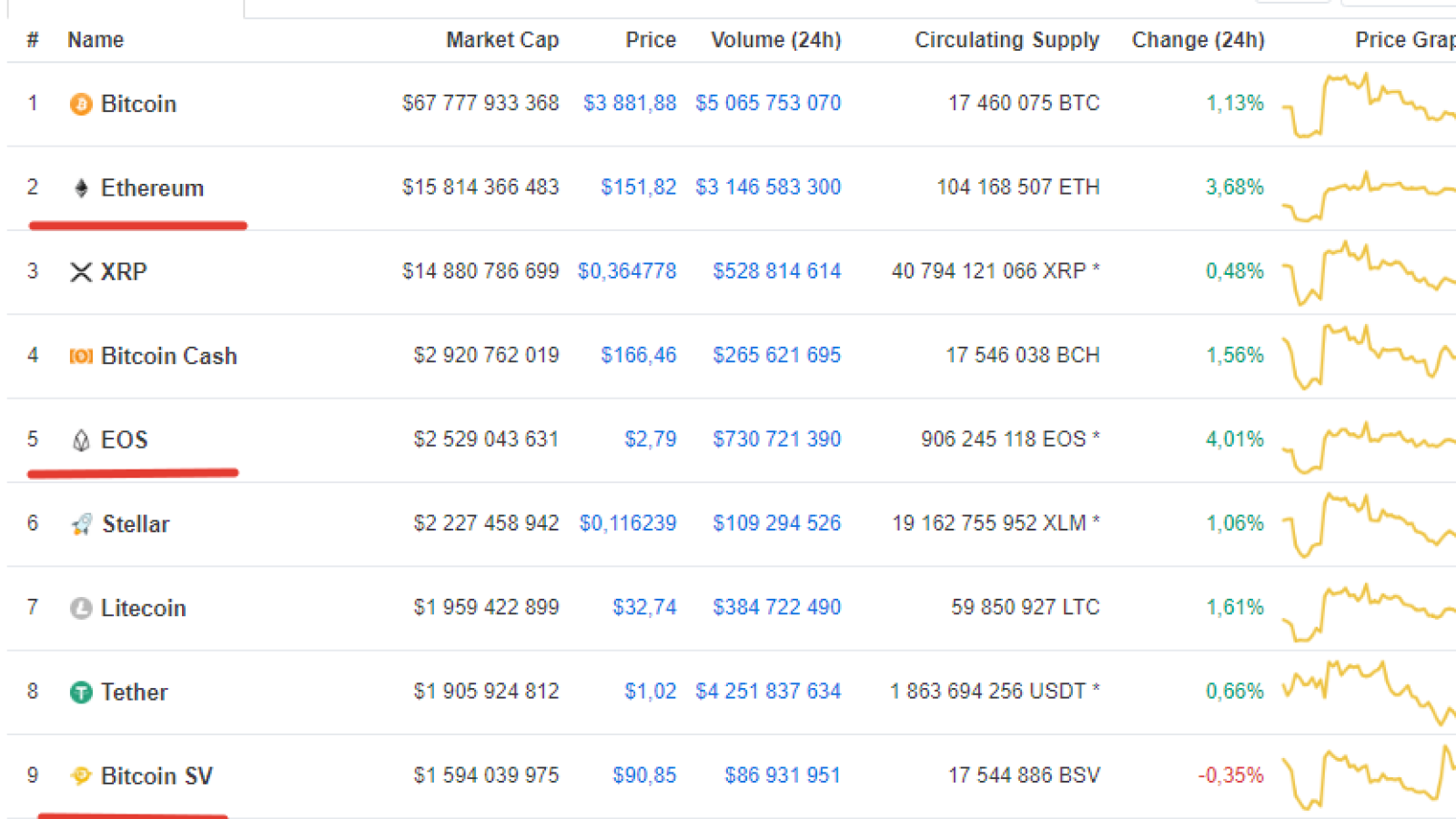 Ethereum still above XRP
The major digital currency, Bitcoin, is showing a rise, trading at $3.881 at the time of writing.
Back on December 28, BTC demonstrated an aggressive rise, jumping to the $3.915 mark on the Bitstamp exchange. That was an approximately 9-percent growth. The other top-ten coins followed suit.
Ethereum remains on the second place having outperformed XRP on January 2 by the its market cap value. The difference between the two assets is now around $1 bln.
The rise of the ETH price is being connected by many with the approaching ETH Constantinople hard fork. The Ethereum team promises that this event will improve the network in several ways, among those is the fact the hard fork is expected to delay the so-called 'difficulty bomb'. The thing is to take place in approximately two weeks, during the period between 14 and 18 January, on the block number 7,080,000.
Besides, several technical indicators, as per experts, suggest that the ETH quotes are to show further climb in the near future.
Top gainers
The best-performing coins on the top-ten list presently are EOS (+4.01 percent) and the aforementioned Ethereum (+3,68 percent).
Bitcoin Cash SV at the moment is the only coin in the red, having dropped 0.35 percent.
Overall positive changes on the BTC market
Experts believe that quite soon, BTC may overcome the $4,200 mark and then start heading for $5,000. This is being proved by technical indicators.
Other factors are showing a rising correlation between Bitcoin and the price of gold, thus BTC is justifying its 'nickname' of digital gold. This opinion was expressed by a crypto expert of the Wall Street Journal, Paul Vigna. His conclusions are based on the data provided by the analytical company Excalibur Pro.
Besides, he notices the growing correlation between Bitcoin and the Volatility Index (VIX). Vigna believes that this is to do with the recent poor performance of the major indexes Dow Jones and S&P 500. The present correlation between BTC and VIX is 0.77 percent.