Just within few hours Bitcoin has reversed along with a lot of coins.
Top-10 is bleeding again
Bitcoin is currently trading at $3,406, having dropped from $3,430. Presently, Ethereum, Stellar and Tether (positions 3,4,5) are the only coins in the green of all the top-ten list.
Bitcoin Cash and Bitcoin Cash SV keep dancing around each other, doing their best to outperform the rival by the price, market capitalization and the daily trading volume. At the moment, BCH SV is back to position 6, pushing BCH to number 7, contrary to what happened this morning.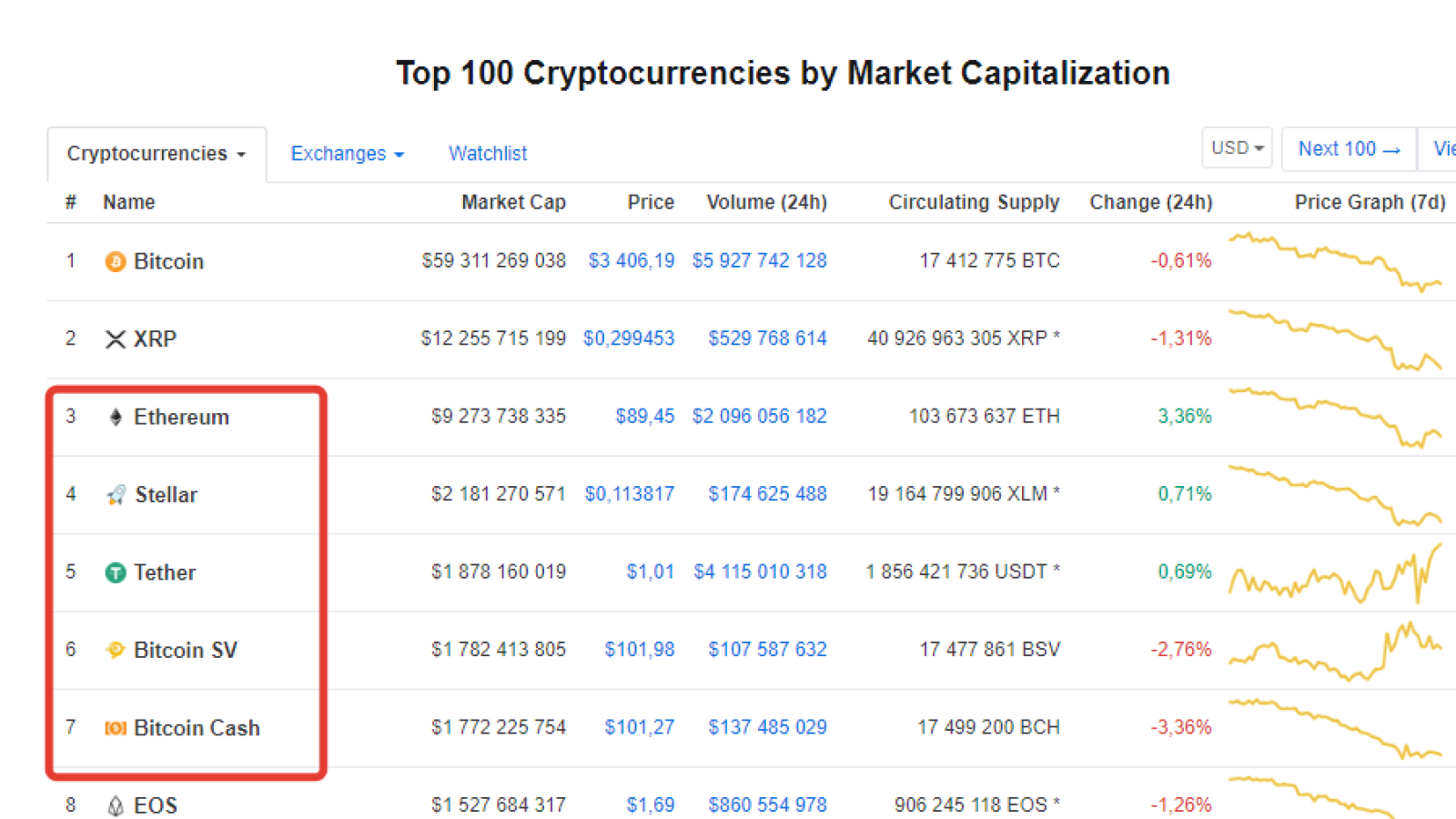 DASH has also changed its movement and after the morning's drop, and now it is showing a 6.57-percent gain.
Bitcoin's funeral announced
Among those who are prophesying the death of BTC and crypto is Peter Mallouk, the CIO of a company with a creative title, Creative Planning Inc. Back in November and earlier this week Mallouk called Bitcoin 'a dead man walking'. However, he does admit that the blockchain technology is very much promising and innovative. The same attitude that China and Russia have adopted, choosing to integrate the open ledger technology but banning crypto.
On social media, several crypto enthusiasts commented that Mallouk may have associations with a movie series and was probably thinking of "The Walking Dead" show.
S&P 500 is ending the week badly, benefiting the recent crypto bet
Despite the dominating bearish market, there is also what may be called good news. Earlier this week, U.Today reported that Morgan Creek Digital investment fund has made a public bet that within ten years digital assets, including BTC, will outperform the S&P 500 index. A wager well in the style of Warren Buffett, who ten years ago publicly bet money on the S&P 500 as opposed to traditional hedge funds for investment purposes.
CNBC reports, though, that the aforementioned index has finished the week in the 'death-cross' figure on charts. Financial analysts believe that this could well be the sign of a negative momentum and that the stock market may see a further sell-off.
It is too early to predict how the index will behave within ten years, but Anthony Pompliano, the founder of the Morgan Creek Digital, is positive that finally crypto assets, in particular his fund managing them, will be doing much better than traditional ones.