Finally, it seems like Litecoin has settled down and isn't going to break over the walls of resistance. However, when it comes to cryptocurrency price predictions, no one can say for sure – technical analysis is not a 100% guarantee, though it increases the chances for successful trading. So, what to do with Litecoin now that it's steadily rising? Read LTC price predictions from TradingView users.
593% rise after halving – will it repeat?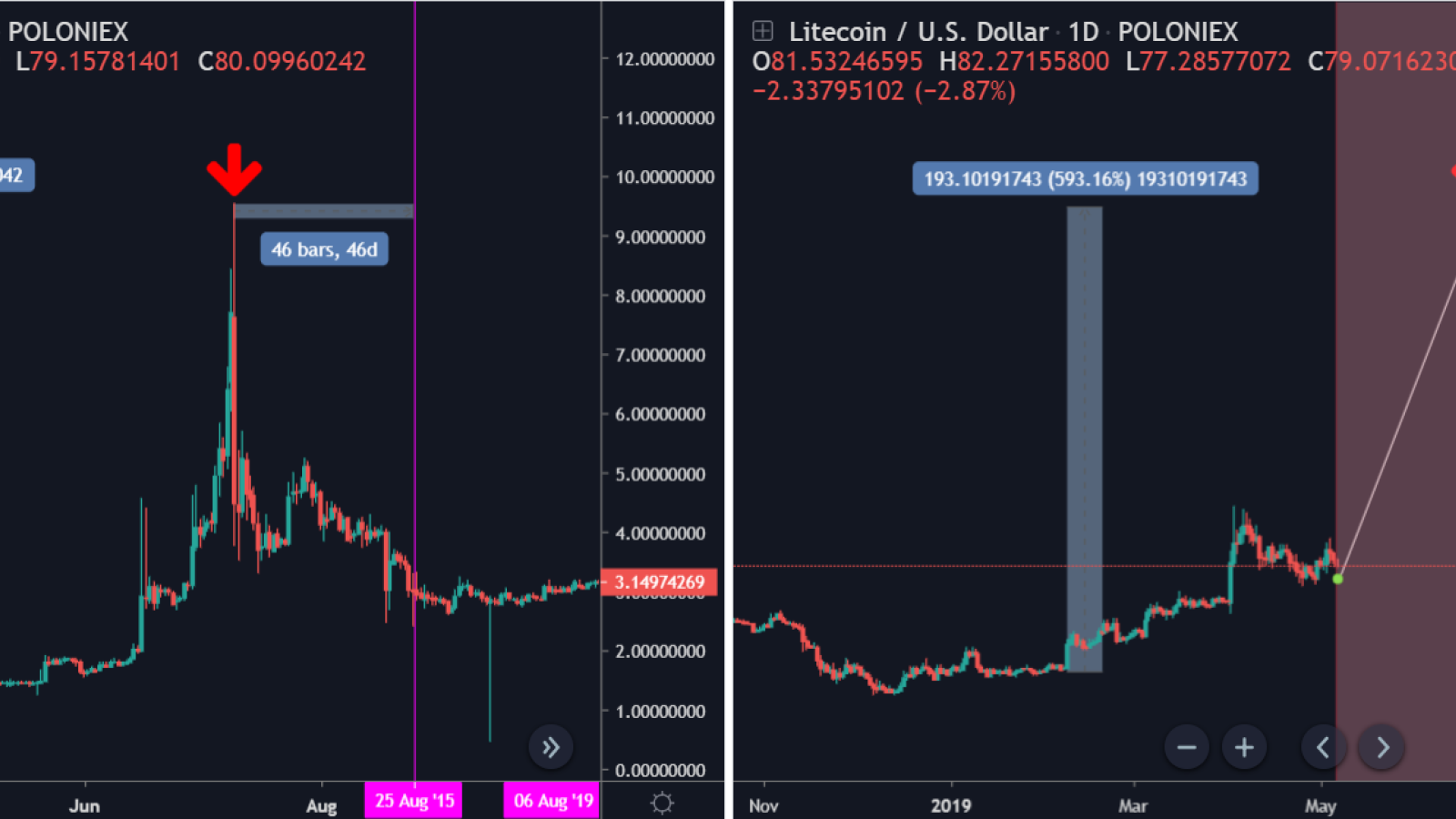 The user safesignal compared Litecoin's price performance in 2015 and in 2019. Back then, Litecoin grew by 593% up in last halving: it reached the top 46 days before the halving date and how about now? It has already spiked reaching $80, and it's possible to reach the higher highs within the 46 days after halvening, e.g. in summer 2019. Turns out, there's a chance for traders to multiply their profits if LTC's halvening really impacts the price.
As for the short term, the potential upside is based on current market conditions and run up prior to the last halvening event. The high should be around the first week of July vs end of June. The previous 2015 halving bull run peaked on July 10th, so around that time it should be expected.
But why is it going sideways?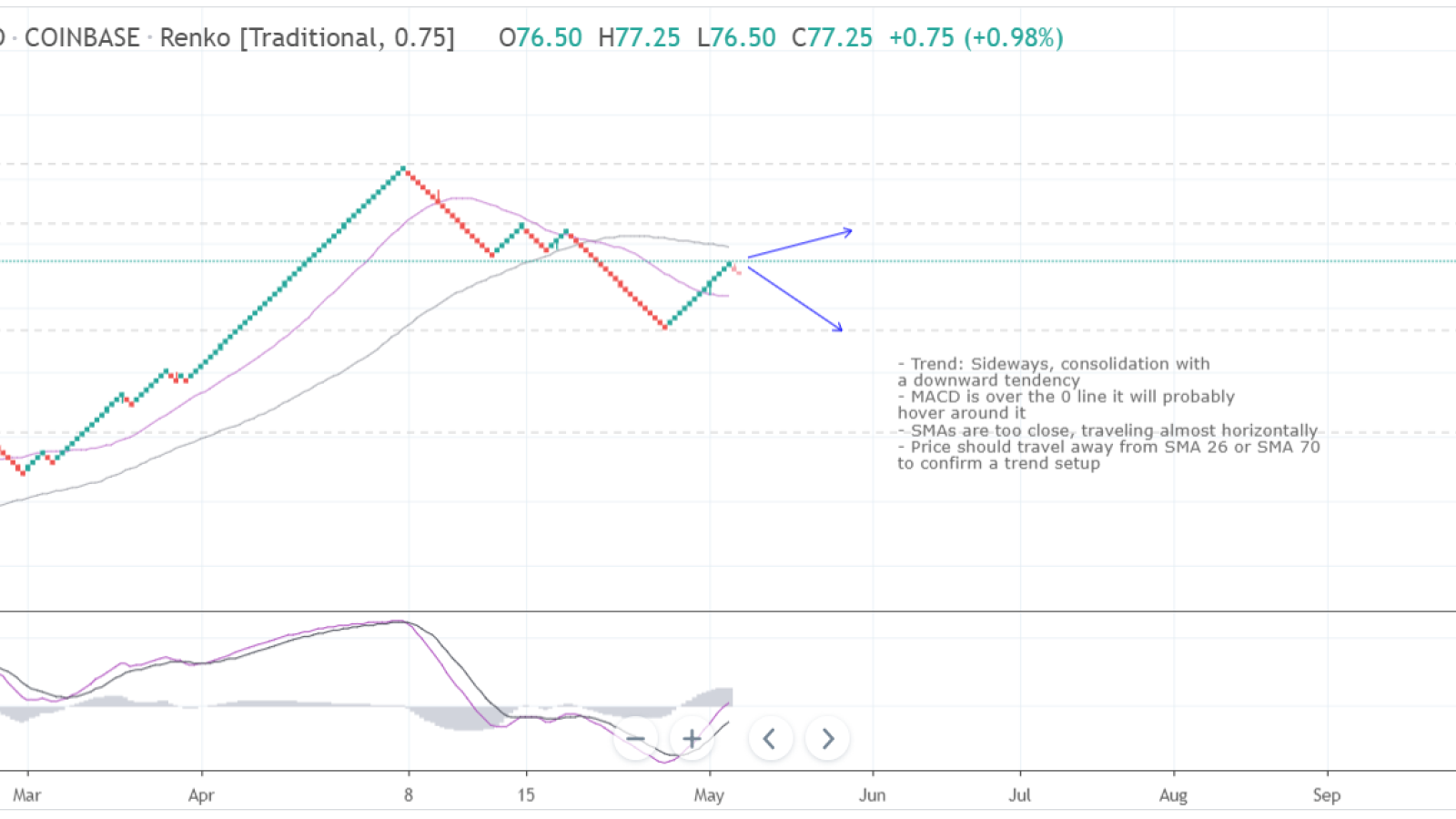 As milton_sp notes, Litecoin made an amazing recovery this week, disrupting the forming downward trend. Seems like it is consolidating like all other coins. Want to make an investment? We should wait for better signals to open long term positions.
So, what's the current trend?
LTC is going sideways. Why? There's a consolidation with a downward tendency.

MACD is over the 0 line; it will probably hover around it.

SMAs are too close, traveling almost horizontally.
The Litecoin price should travel away from SMA 26 or SMA 70 to confirm a trend setup.
Clean bullish trend has formed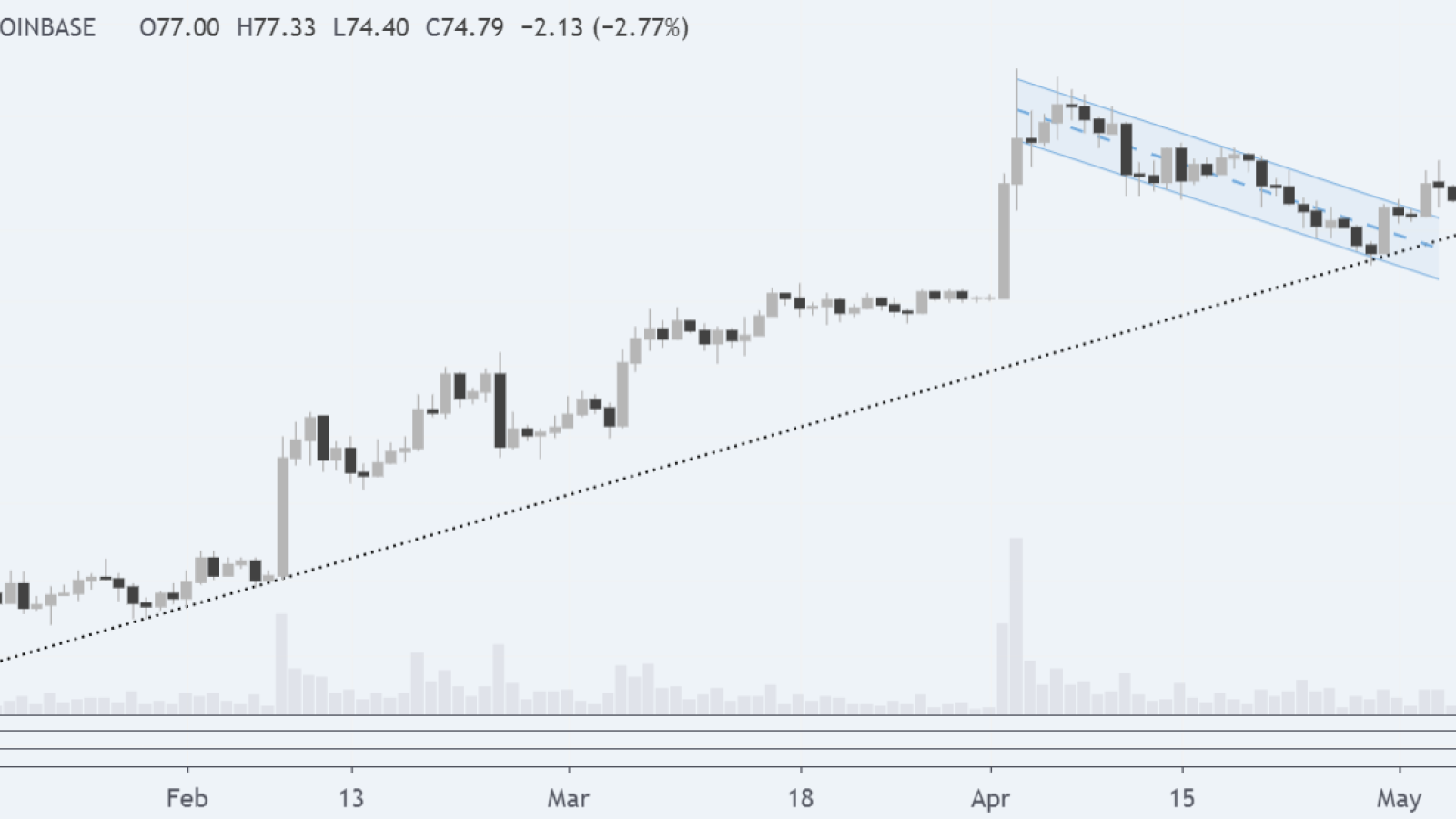 Although Litecoin has managed to stabilize and hovers around $70, it's been so long since we've seen strong, clean bull flags that confirm a clear uptrend. Judging by the LTC price from CryptoniteTV, we can see a clear picture and rest assured that bulls are here, preparing the new surprises and profits for us! Good news!
LTC/BTC is not a stable bet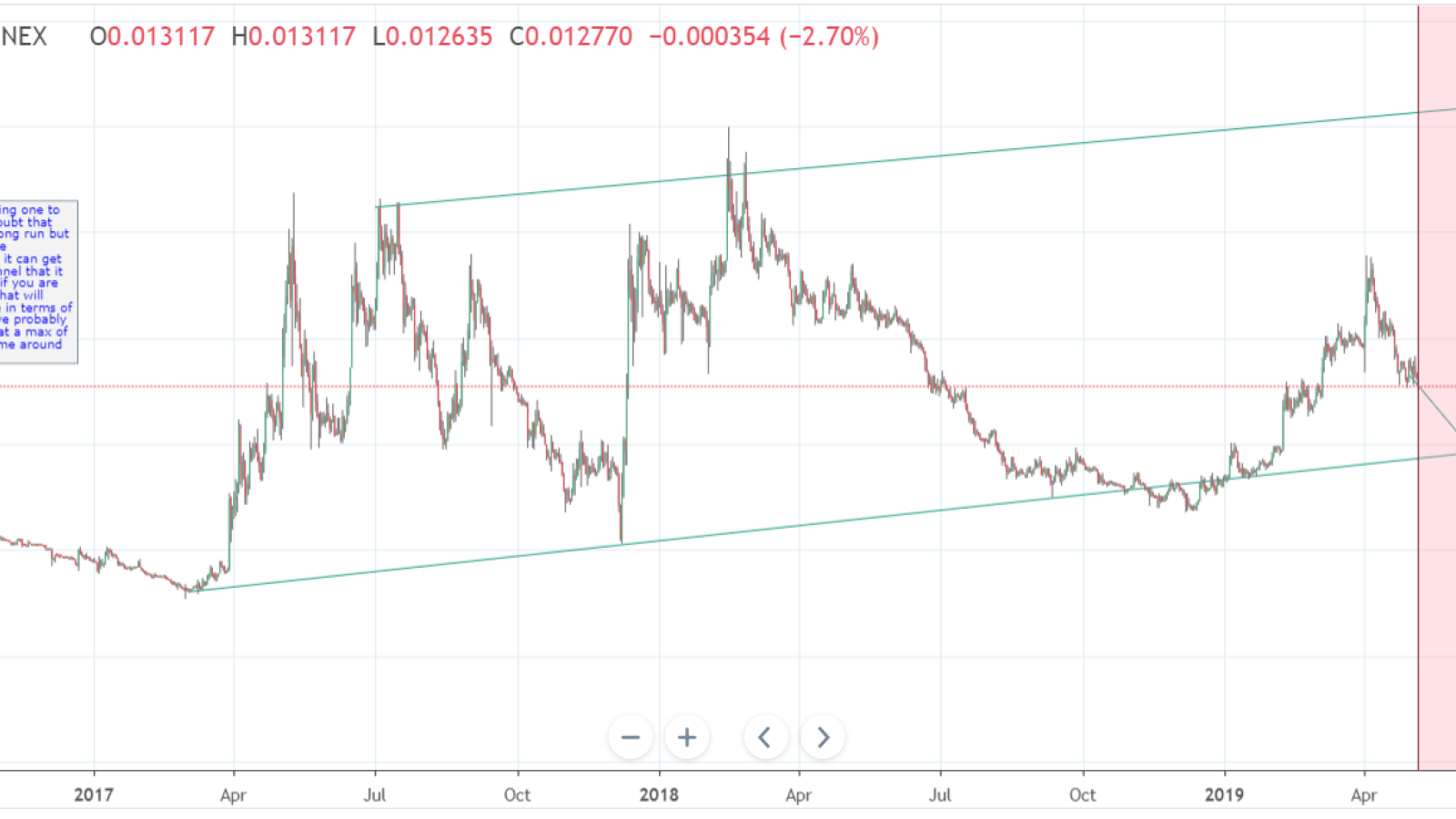 Now let's take a look at LTC/BTC performance. According to the trader Xandolf, LTC will probably be around for a long time, but they are starting to fall into the same funk that BTC has fallen in, and that is a lack of innovation. However, making LTC a privacy coin is a good way to go, especially since there are so many good privacy coins out there already. If LTC doesn't get its act together it will get pushed below coins like DGB that are solidly innovating on a regular basis, Especially once DGB releases Digi-assets. It's very likely to stay unstable on the LTC/BTC path, so making such investments isn't a good idea.
Final thoughts
Right now, we are at the position when both short-term and long-term LTC trading are beneficial for us. LTC is very likely to hit the $150 target by the beginning of summer 2019 since it's growing steadily and doesn't seem to be approaching the support line.
In the long term, traders hope for LTC halvening. Litecoin's mining block reward halves every 840,000 blocks, which takes roughly 4 years to reach. Technical analysis charts prove that there is a correlation between halving dates and price movement. In theory, a halving event will start reducing supply which could increase demand. That's why it's likely for LTC to grow by 100%, 200%, or even 500% by August 2019.
Price charts are taken from TradingView