Renowned cryptocurrency Litecoin (LTC), the "digital silver" and most successful Bitcoin (BTC) fork, is gearing up for its eagerly anticipated third halving event. Deemed as one of the most crucial events of 2023 for proof-of-work (PoW) cryptocurrency enthusiasts, traders and investors, the Litecoin (LTC) halving signals a pivotal moment for the coin's price, technology and road map.
Scheduled to occur on Aug. 2, 2023, Litecoin's halving will witness the emission of the cryptocurrency reduced by 50%. Presently, Litecoin (LTC) miners are rewarded with 12.5 Litecoins (LTC) per block, a reward that will be slashed to 6.25 LTC post-halving. Following the halving, owners of Litecoin (LTC) mining rigs will earn $607.8 every 2.5 minutes at current prices.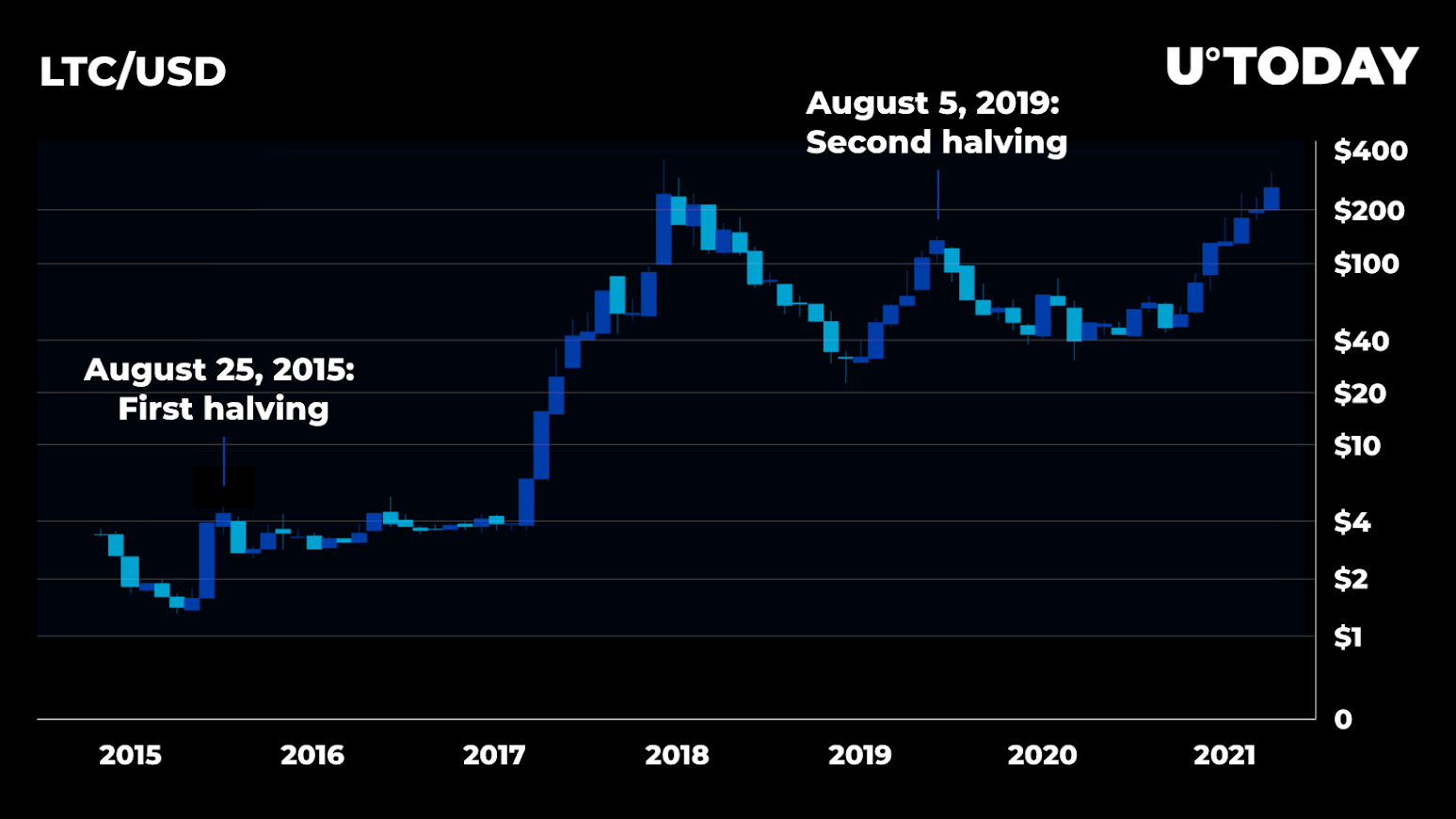 Historically, halving events typically instigate a bullish cycle for not only the primary cryptocurrency but also for the major altcoins. The anticipation of Litecoin's (LTC) halving has already induced a double-digit surge in the prices of Litecoin (LTC), Bitcoin Cash (BCH), Bitcoin Cash ABC (XEC) and other Bitcoin-like cryptocurrencies.
Introduced by Charlie Lee, a former Google engineer and early Bitcoiner, in October 2011, Litecoin (LTC) has had an illustrious run. The cryptocurrency, capped at 84 million coins, implemented a merge-mining system with Dogecoin (DOGE) in 2014, sharing the same computational equipment for mining.
In 2022, Litecoin (LTC) rolled out a pivotal upgrade called MimbleWimble, or MWEB. This soft fork enabled certain Litecoin (LTC) transactions to be processed privately. Moreover, in 2023, Litecoin (LTC) activated support for commercial Lightning Network (LN) channels and added support for Bitcoin Ordinals, a subclass of primitive NFTs on the Bitcoin (BTC) blockchain.
In proof-of-work (PoW) cryptocurrencies, halvings are among the backbone elements of the tokenomics design. They not only motivate miners but also ensure scarcity of coins and trigger cryptocurrency cycles. Litecoin's (LTC) halving, therefore, is set to open a new epoch in the coin's history.