In a stunning turn of events, the Shiba Inu token, SHIB, has experienced an unprecedented surge in its price, resulting in a fourfold increase in significant transactions involving the popular cryptocurrency. According to blockchain analytics platform IntoTheBlock, an astounding surge has been witnessed in transactions valued at $100,000 or more.
In just the past 24 hours, these high-value deals involving the Shiba Inu token skyrocketed by an astonishing $56.78 million, reflecting an impressive growth of 390%. This surge alone contributed to a staggering 6.97 trillion SHIB, pushing the total transactions in the past day to a remarkable figure of 9.57 trillion.

Shiba Inu (SHIB) soars 10%
The surge in large transactions can be attributed to the remarkable performance of the SHIB token's price that unfolded yesterday. Following a marketwide surge, the price of the Shiba Inu token experienced a momentous 10% increase, propelling it to its highest value in the past three weeks. This growth was substantial enough to transform the figure 7 in its price to an 8, leaving SHIB holders exhilarated.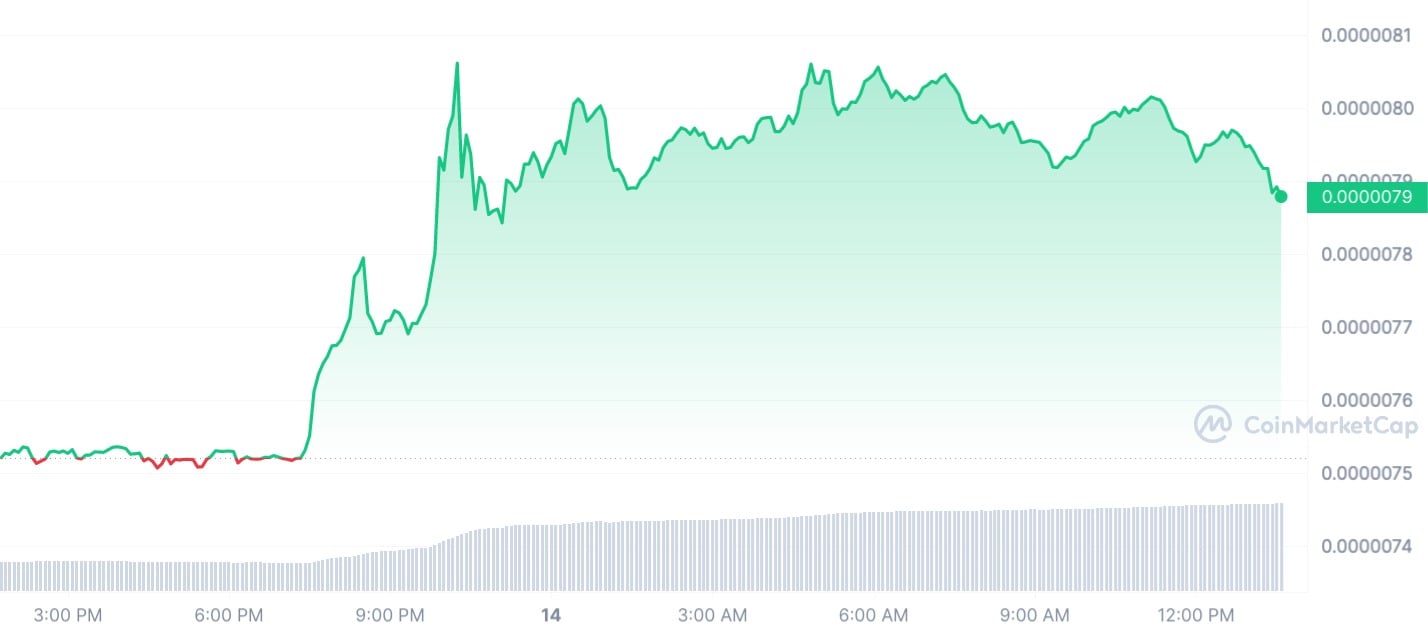 It can be predicted that the SHIB token will continue to ride the waves of the marketwide trend, with any future price fluctuations unlikely to be influenced solely by its own narratives. Until the SHIB community receives Shibarium, a highly anticipated development for the token, its price will remain tightly correlated to overall market conditions.
With the crypto market constantly evolving, it remains to be seen how SHIB will fare in the long run. Nevertheless, for now, SHIB has cemented its position as one of the most interesting options on the market.