The Shiba Inu token, known for its popularity among crypto enthusiasts, is facing a major setback as the percentage of tokens carrying losses to their holders has surpassed a critical threshold. According to crypto analytics portal IntoTheBlock, over 90% of the total SHIB supply is currently incurring losses, with an additional 2.54% on top.

As of today, the number of Shiba Inu tokens causing losses to their owners stands at a staggering 500 trillion, excluding the 410.3 trillion burned tokens. This accumulation of unprofitable tokens amounts to a jaw-dropping value of approximately $3.77 billion, based on the current price of the Shiba Inu token.
To further highlight the severity of the situation, Shiba Inu now ranks fifth among crypto assets with a capitalization above $1 billion in terms of this unfavorable ratio. The majority of these loss-bearing SHIB tokens were acquired within the price range of $0.000008 to $0.00002 per token. Notably, 290.89 trillion tokens were purchased between $0.000008 and $0.000014, while 424.07 trillion tokens were acquired between $0.000014 and $0.00002.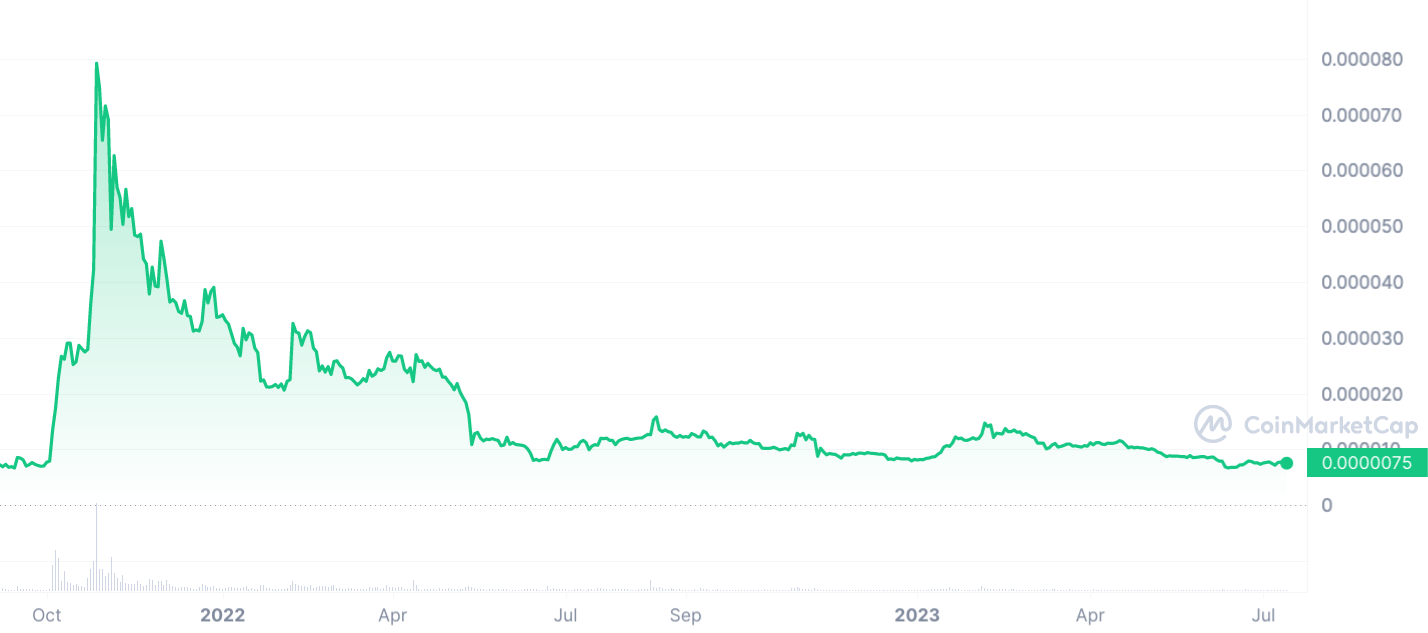 This emerging trend presents a significantly negative outlook for the Shiba Inu token. It is not merely the fact that SHIB is characterized as a loss-making token, but rather the immense pressure it currently faces. Should even a fraction of owners holding unprofitable SHIB tokens decide to cut their losses and offload their holdings, it could potentially trigger a more substantial downturn for Shiba Inu.