This week, Japanese lawmaker and congressman Takeshi Fujimaki proposed four major changes to crypto taxation policies. This comes after the government of Japan revealed in October that they plan to reduce taxes on crypto investments.
The four proposed changes are:
decreasing of crypto tax gains from up to 55% to a flat 20%
losses should carry forward across quarters and years (until cashing out)
crypto-to-crypto trades should not be taxed
small crypto payments should not be taxed
Adoption of the above changes would clearly help Japanese investors, but these days it seems like it takes a truckload of positive news to move the market, and this potential tax taper could go mostly overlooked even if it comes to fruition.
Chart Analysis – LTC/USD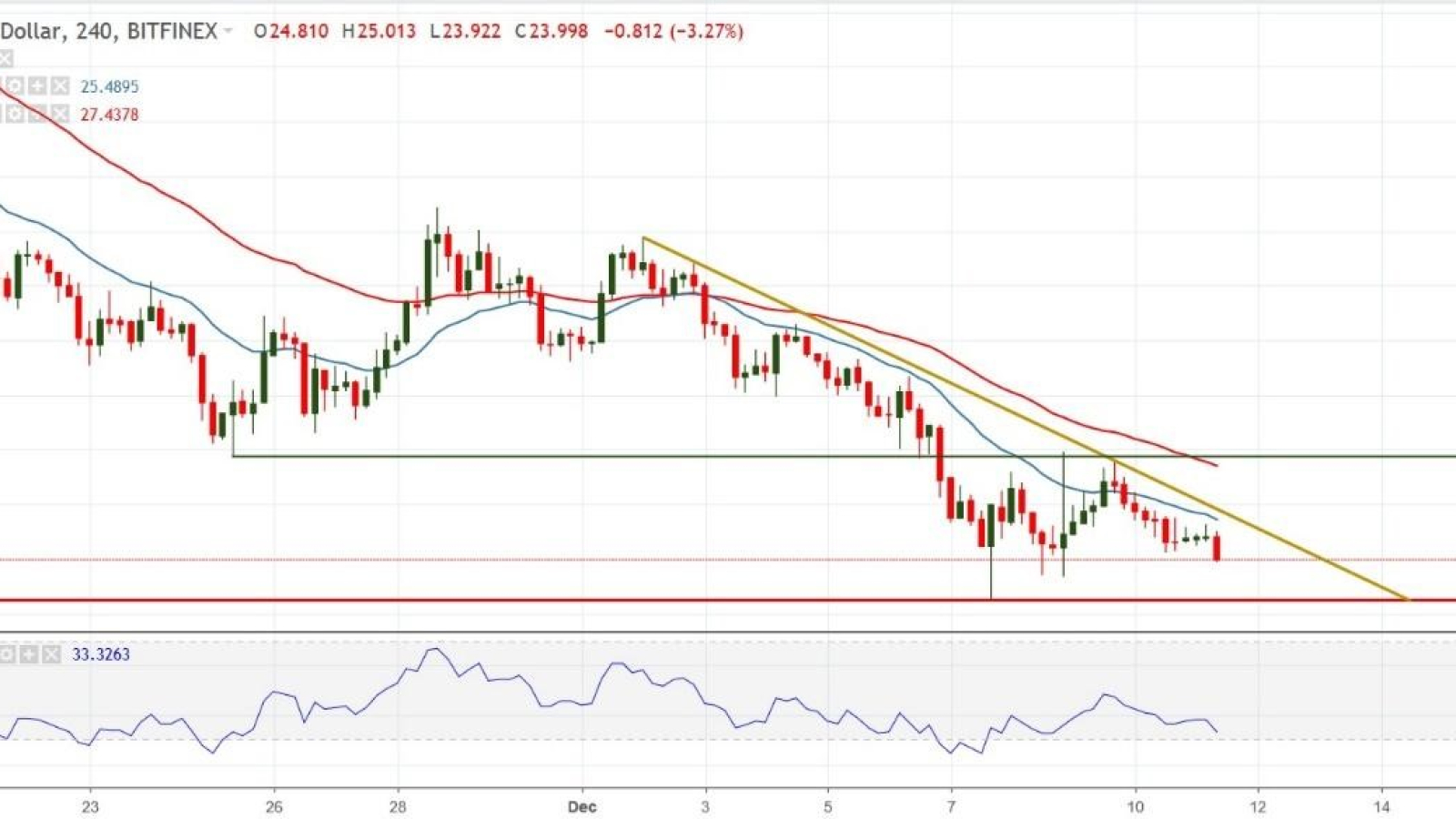 After some jerky movement with a bullish bias seen over the weekend, Litecoin erased all gains, dropping more than 20% over the last 7 days and more than 4% for the last 24 hours. The pair is trading below a solid bearish trend line and seems headed for the previous low at 22.5.
The previous bounce at 22.5 had sparked buying interest, but the pair failed twice to break above 27.8 – 28.0, and this nullified the advances and any chance of a sustained climb, at least for the time being. Also, the two EMAs (with periods 20 and 50) are crossed bearish, with a large gap between them. This combined with the overall bearish environment makes us anticipate further downside, with a break of support.
Support zone: 22.5 – 22.0
Resistance zone: bearish trend line and 27.8 – 28.0
Most likely scenario: break of support en route to 20.0 (big round number, psychological level)
Alternate scenario: choppy movement in close vicinity of support; no clear direction