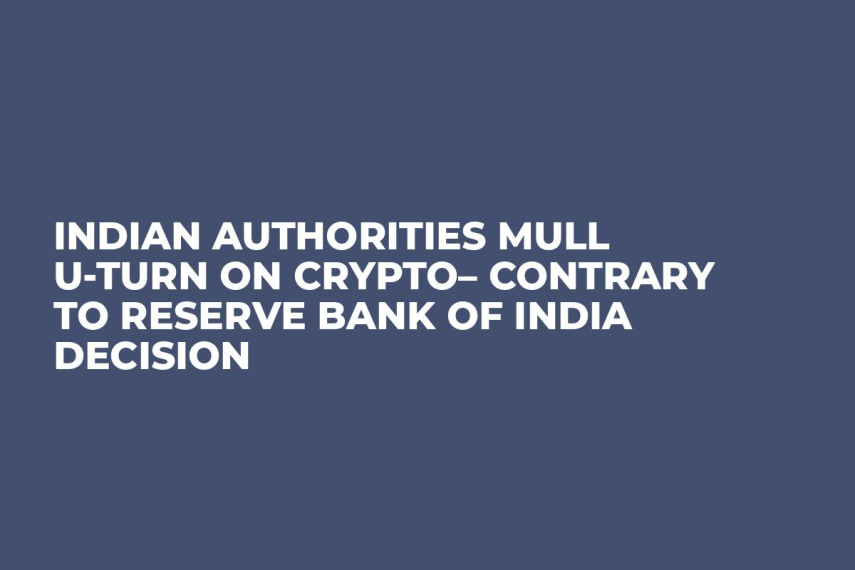 Cover image via U.Today
In early April, the Reserve Bank of India (RBI) gave banks in the country three months to stop servicing startups working with virtual assets.
Banks, following this, started to prohibit investors from using their bank accounts to buy crypto. The latter did not swallow that and went to the Supreme Court to press charges. The hearing is to take place on July 20.
However, now the financial news platform Cognesis reported that India has set up a research panel and it is "not in favor of banning cryptocurrencies."
SOURCES | Govt panel not in favour of banning cryptocurrency. Govt panel may suggest allowing cryptocurrency with riders: Cogencis pic.twitter.com/osP6ziwGbO

— ET NOW (@ETNOWlive) June 13, 2018
RBI confesses: no real base for the ban
Curiously enough, the Reserve Bank of India admitted that the restriction it had imposed on banks was not based on any actual research or consultation.
This RBI initiative seems to be part of the "agony" that India has been going through this year trying to make up its mind regarding digital currencies and Blockchain.
Are crypto regulations good or bad?
On the one hand, India welcomes the distributed ledger technology, just like China and Russia, and on the other– it is not sure about its attitude towards digital coins. Although, unlike the above-mentioned countries, India seems to be more inclined to allow trading them.
More regulations could be added in this area, though, but these days it looks as if no country is going to allow digital assets without applying any restrictions and regulatory measures. After all, those do provide a certain protection against fraudsters and criminals who are actively integrating into this new sphere.
On the other hand, regulations allow using digital coins on a legal basis. And that is what the global community of crypto enthusiasts is struggling for.