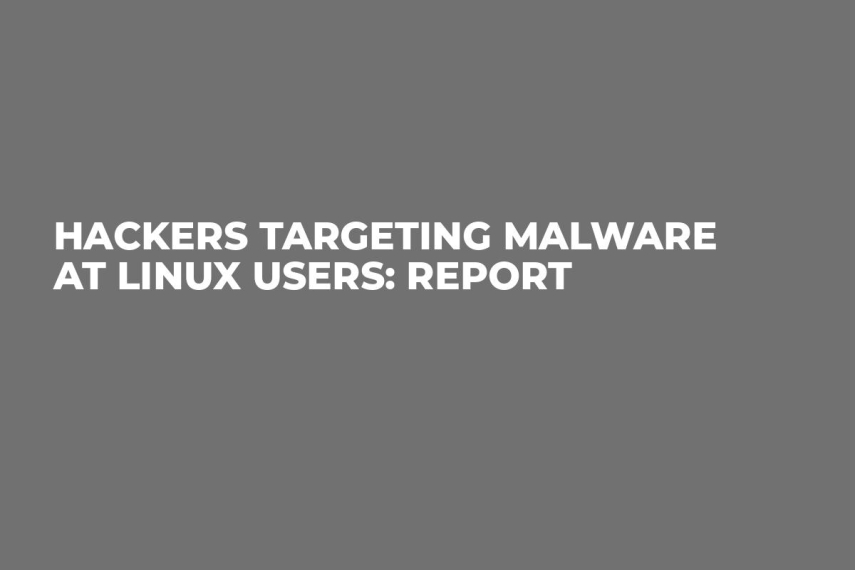 Cover image via U.Today
In the past cyber gangsters mainly targeted their tools at Windows users, since this was the most widely-spread operating system. Recently, modifications for Linux have been discovered as well.
Cybercriminals have grown to love decentralized digital currencies. Ransomware now seems to be the trend of the past. These days it is cryptojacking that is the hot one.
Research data
WatchGuard Technologies company has published a report with a depressing forecast. According to it, crypto mining malware is currently being used more and more often for all major operating systems. Mostly, this malware is applied for cryptojacking– for hijacking a person's computer power to mine crypto.
Currently, more than 98 percent of Linux malware options are to do with mining. In order to tackle this operating system, hackers are using the joined power of specific programming tools. 90 percent of servers around the world are Linux-based. But the threats do not only concern servers but ordinary users and their computers as well.
Cryptojacking gets permanently established
The report insists that mining malware is going to be used in the long run as well. This is currently a trend in online criminal activity. Besides, hackers target multiple operating systems, thus improving their chances to obtain passive income.
According to the research, cybercriminals keep coming up with advanced solutions on crypto-miner attacks and find new methods of using their victims for passive crypto mining.
Everyone – stay alert!
The worst part is that this malware can pass through any basic security system on any computer. Even if some modifications are on the blacklist, at least one of them is certain to make it through.
Currently, improved and updated malware protection for businesses and regular users seems more than just an empty threat.