Dogecoin mining
Dogecoin (DOGE) is considered to be the first "meme" coin. As U.Today reported recently, Dogecoin recently experienced a massive spike in price, which ignited interest in this currency.

How to mine Dogecoin? Dogecoin is a script-based coin, so subsequently there is a need to buy a script-based miner. In order to start mining Dogecoin, you have to download a wallet where you can store your "meme" currency. 100 bln of coins will be issues eventually. If you going to mine Dogecoin, you have to consider your power rates first.
If you compare Dogecoin with other major coins (based on hash rate, block reward and so on), the coin actually blows out of the water all top cryptocurrencies, including Bitcoin, Litecoin (take a look at the table below).
| | | |
| --- | --- | --- |
| Cryptocurrency | Mining difficulty (09/13/2018) | Reward (Per Block) |
| Bitcoin | 7,019,199,231,177 | 12.5 |
| Litecoin | 8,785,275 | 25 |
| Dogecoin | 3,264,231 | 10,000 |
Does this mean that Dogecoin mining profitability is higher? Of course, not. Despite recently cracking in the top 20 currencies by market cap, Doge has to experience a substantial increase in price to match Bitcoin (BTC) or even Litecoin (LTC) in terms of mining profitability.
Pools vs. solo mining?
First thing first, you have to understand that there is basically no such thing as Dogecoin mining since you can only mine it in combination with LTC. Anyway, before starting mining, you have to decide whether you would like to join a Dogecoin mining pool or mine the currency on your own. The obvious advantage of mining Dogecoin alone is that you will be getting all the reward alone (which is actually significant if you consider its huge block reward).

However, solo mining pretty much reminds a lottery since the chance of mining the whole block by yourself is rather minuscule (you could mine for months without success). If you join a Dogecoin pool, your chances increase exponentially, but there is a certain fee involved.

card
Choosing the right mining pool
In order to mine Dogecoin, we have to look for mining pools that are compatible with the scrypt hashing algorithm GHash.IO, being founded back in June 2013, was arguably the best Dogecoin pool, but was closed back in October 2016. Now, we will review the best active mining pools for DOGE.
Multipool.us.
One of the first options is multipool.us. that allows mining more than 29 cryptocurrencies with different algorithms. This pool also allows you to mine a couple of currencies simultaneously. Multipool offers payouts in a great number of coins. Among the main advantages of this exact pool, one can mention the absence of withdrawal fees and the ability to increase profitability with the merge mining feature.
Prohashing.
Prohashing is one of the most popular Scrypt mining pool that gives its users an ability to mine numerous altcoins. Actually, miners can receive their reward in any cryptocurrency of their choice that is available on the list of payout coins (including DogeCoin).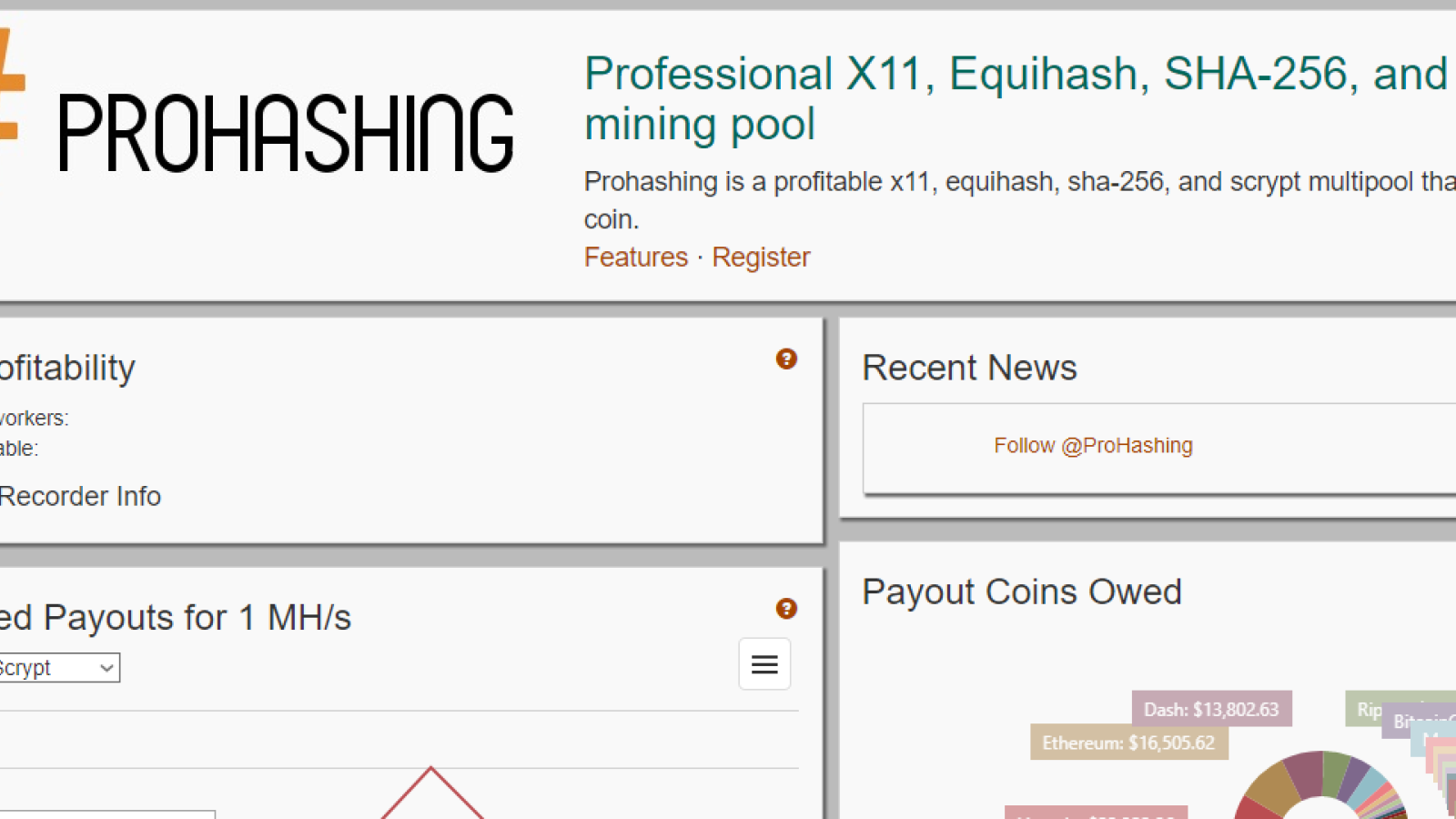 A quick look at its official website shows that this Doge pool offers robust statistical data (live profitability, number of miners, the hashrate of a specific currency and so on).
1CoinPool.
1CoinPool operates two mining pools (Dogecoin Pool and Litecoin Pool). As of now, they have a no-fee policy, but at the same time, they welcome donations. According to the information provided on the 1CoinPool official website, they mine three blocks per week. They use a proportional payout system, which means that you are proportionally rewarded according to your hashing power.

In addition, you can also use the pools that are compatible with the X11 algorithm. Dash and Darkcoin are among the cryptocurrencies that are based on this algorithm, but you can request an automatic payout in Dogecoin.
HashFaster.
HashFaster is also a good option if you want to mine Dogecoin. Notably, they do not require even to create an account on their website in order to start mining (all you need is a username and your wallet address for payouts). The first payout takes about six hours.
Litecoinpool.
Litecoinpool is the right choice if you are looking for merged mining. The pool uses a transparent reward system that pays you according to the pay-per-share (PPS) rate. The payouts are in Litecoin (LTC), but you can also get your reward in merge-mined currencies in the likes of Dogecoin. Subsequently, you get a visibly bigger amount of money compared to a run-of-the-mill LTC mining pool.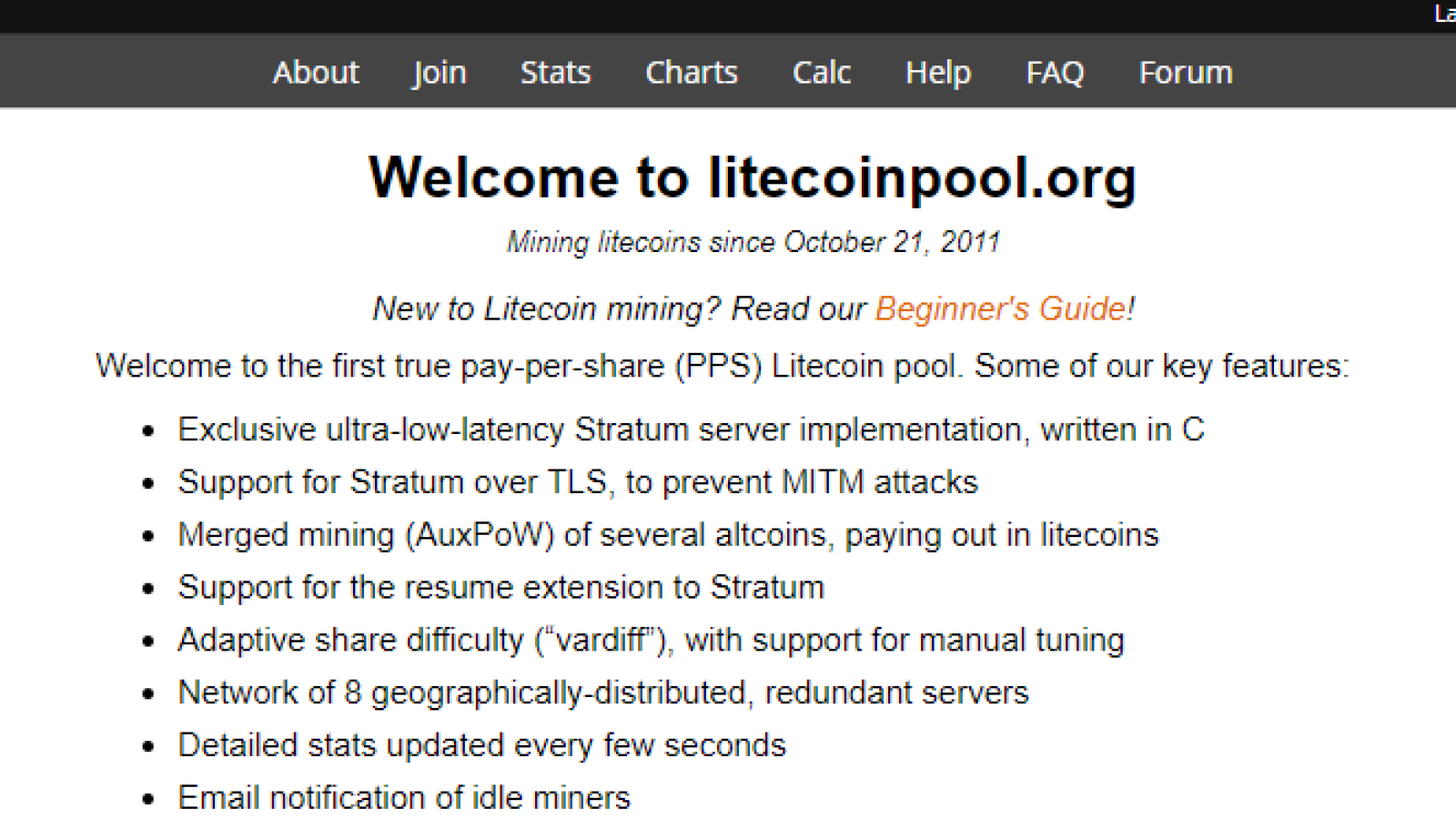 This pool is a rather reputed one as it has been around since 2014. Because of its security and scalability, it has attracted plenty of miners. Litecoinpool official website states that this is the first LTC pool to protect miners TLS-encrypted Stratum connections.
Eobot.
Eobot is another "old-timer" on the list. This pool appeared back in 2013 and still works just fine. You can practically mine any cryptocurrency that is based on SHA-256 or Scrypt. There is a slew of options for withdrawals, including Dash (DASH), Ripple (XRP) and Dogecoin (DOGE). In their FAQ section, they claim that Eobot has never been compromised before, so it offers its customers top-notch security. Nevertheless, they encourage everyone to enable 2FA.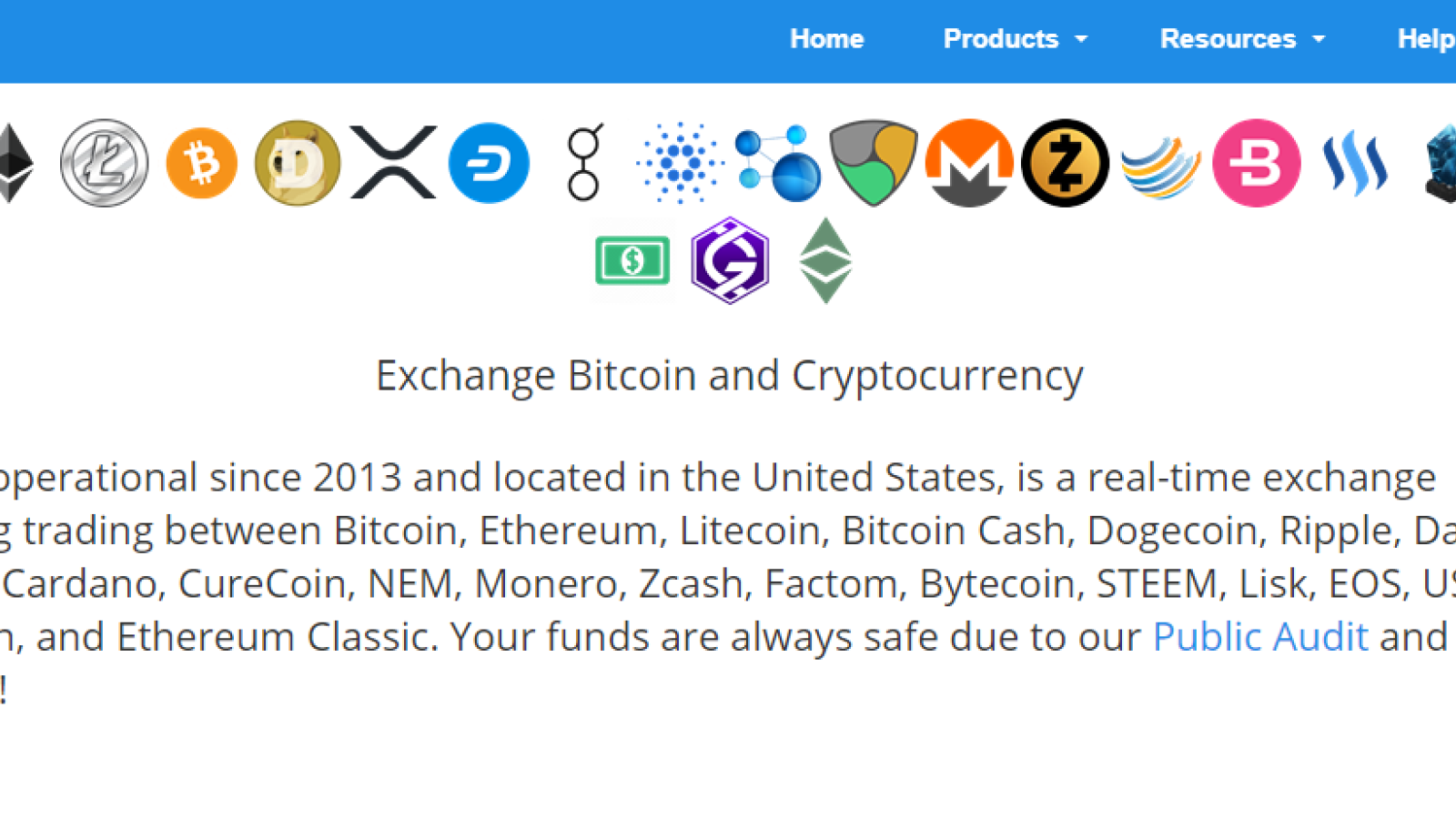 Aikapool.
Aikapool is a small mining pool that currently has only less than 100 active miners. Apart from Dogecoin, you can also mine a lot of other Scrypt-based altcoins.
card
I've chosen my mining pool, now what?
Once you've selected a specific pool, it's time to create a worker by giving it a specific name and password, thus ensuring that your worker won't mine for someone even if your account gets compromised by hackers. After setting up your workers, you will start getting payouts.
Should you mine Dogecoin?
Mining, as everything that relates to cryptocurrencies, is a rather risky endeavor. As the global hash power goes up, it gets more and more difficult to get a decent reward. The above-mentioned Litecoinpool, for instance, has recently halved its payout, which just goes to show you that mining profitability is drastically decreasing.

If you want to earn Dogecoin though merged mining, it's not really worth the effort– the reward will be so minuscule that you won't be able to even cover the electricity costs. Mining other coins and converting them to DOGE would be by far a better solution. One also can pay attention to the new Dogethereum fork (DOGX) that uses the same mining algorithm as Ethereum.