The previous few months when Bitcoin price was progressing and heading up charts have changed for the time of flat trading with BTC drifting between $7,500 and $8,000. This has been going for a couple of weeks now.
Crypto bulls have been looking around for signs of further spike and as Forbes writes, they seem to have found them.
A BTC reward halving is approaching
As the Forbes author writes, the Bitcoin community is in for BTC reward halving soon. When it happens, the award for miners for creating new BTC blocks will decrease from 12.5 BTC to 6.25 BTC.
This event is less than a year away, still, some crypto analysts believe that it may get BTC price back to its ATHs achieved in 2017, when Bitcoin was worth $19,000.
Brian Kelly, a crypto investment fund executive told CNBC in a recent interview at the Fast Money show that the major factor for Bitcoin to surge is institutional and retailer participation, as well as adoption.
As an example, he mentioned Fidelity which is about to start crypto trading for their institutional customers.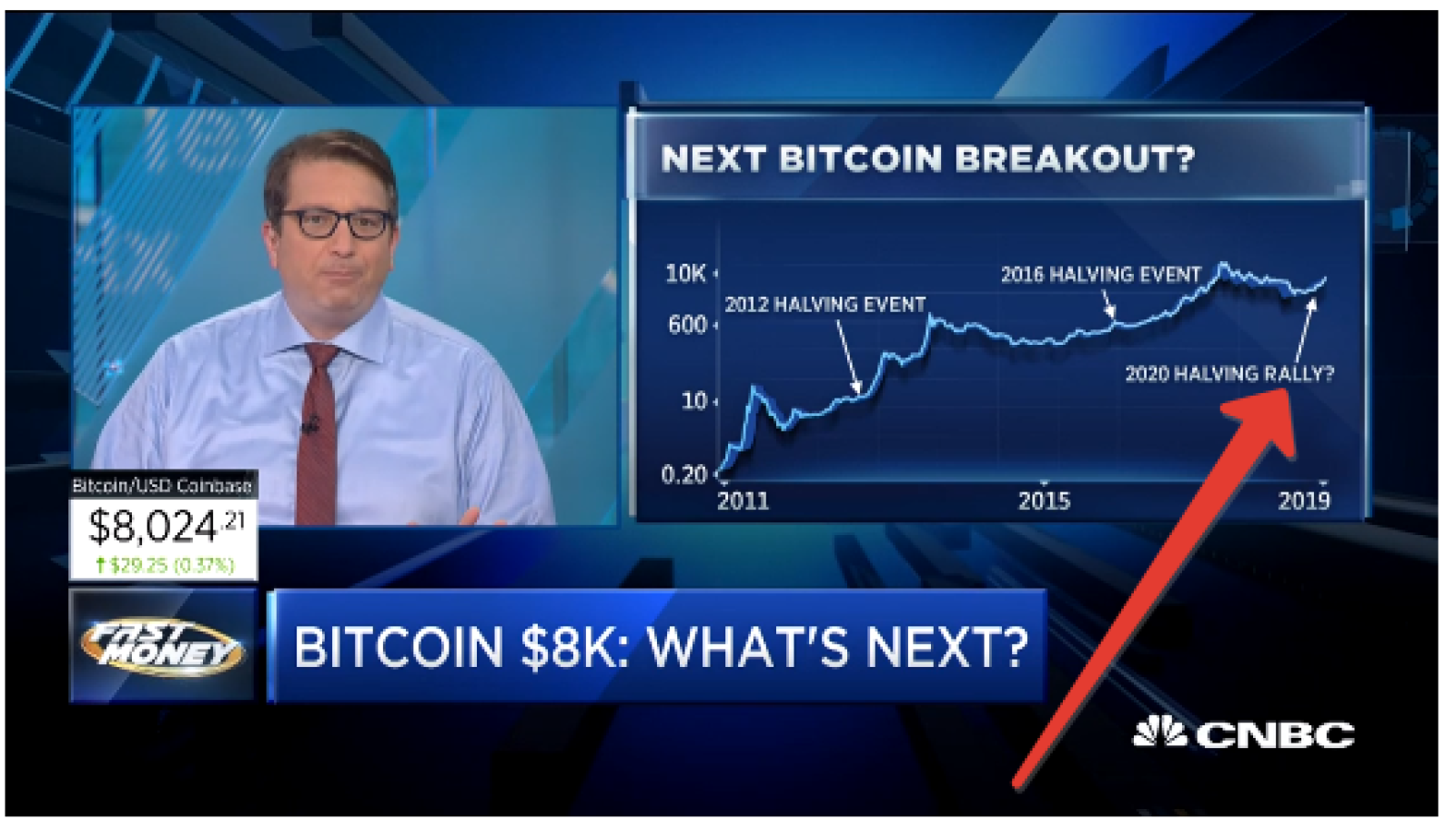 A major catalyst for next BTC price surge
However, he mentioned the Bitcoin supply cut – the halving – which is about to occur next year. This is when, Kelly stated, big price surges happen. Previous halving took place in 2016 and then the BTC price surge to $19,000 followed.
Next halving event is going to occur in 2020. And this has to be the major catalyst for a massive bull run, as per the fund manager.
People should enter into Bitcoin now, he says, because then after the halving it soars, they won't say that they have bought too much.
So far, since Bitcoin was created and launched in 2009, two halving events have taken place.
It occurs once every 210,00 blocks are made. One was in 2012 and it made BTC hit an ATH at $1,000. The other halving occurred in 2016. The result was seen in 2017, when Bitcoin hit the $19,000 mark.