"Yuan is on the cheap side of history," writes Peter Brandt on his Twitter account. He probably did not mean to touch on the crypto space with this tweet. However, he did.
As was reported earlier, many at the moment believe that one of the major reasons for the recent Bitcoin surge was the 'economic war' initiated by US President Donald Trump against China.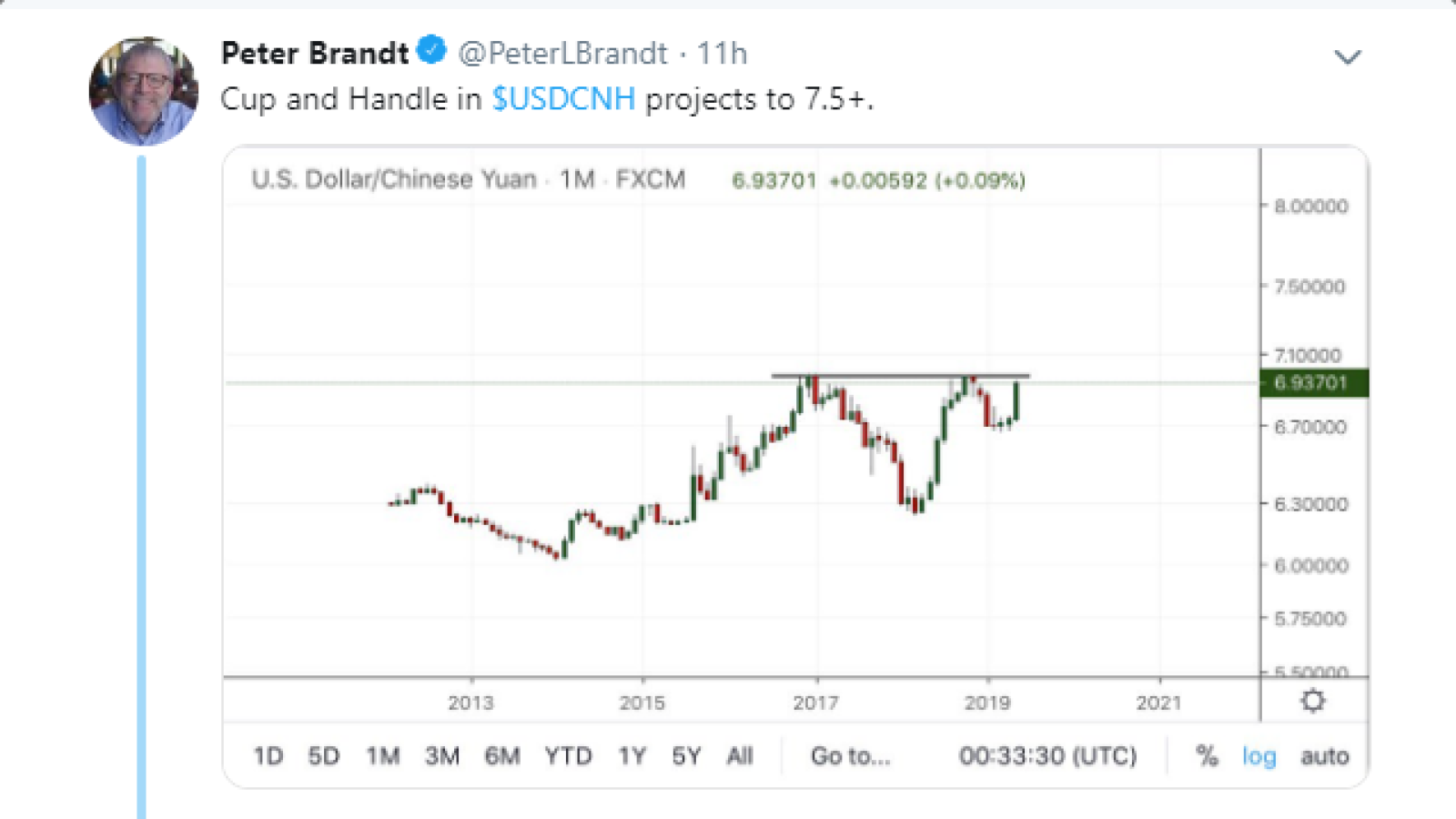 Trump against China, Bitcoin wins?
To recap the general picture, Donald Trump raised tariffs for imported Chinese goods, provoking a similar reaction from the side of Xi Jinping, as reported by U.Today.
This respectable news outlet also reported that the Chinese political leader made local investors afraid of the Yuan being devalued as a result of the economic war.
Thus, some analysts assumed that Chinese investors started using Bitcoin to hedge their risks against the sliding national fiat currency.
Trump pushed to end the economic war, CNY is going down
When Peter Brandt posted the USD/CNY chart, the price was going down, and this caused his sarcastic comment about the 'cheap Yuan'. However, now the USD in this pair is demonstrating a rise.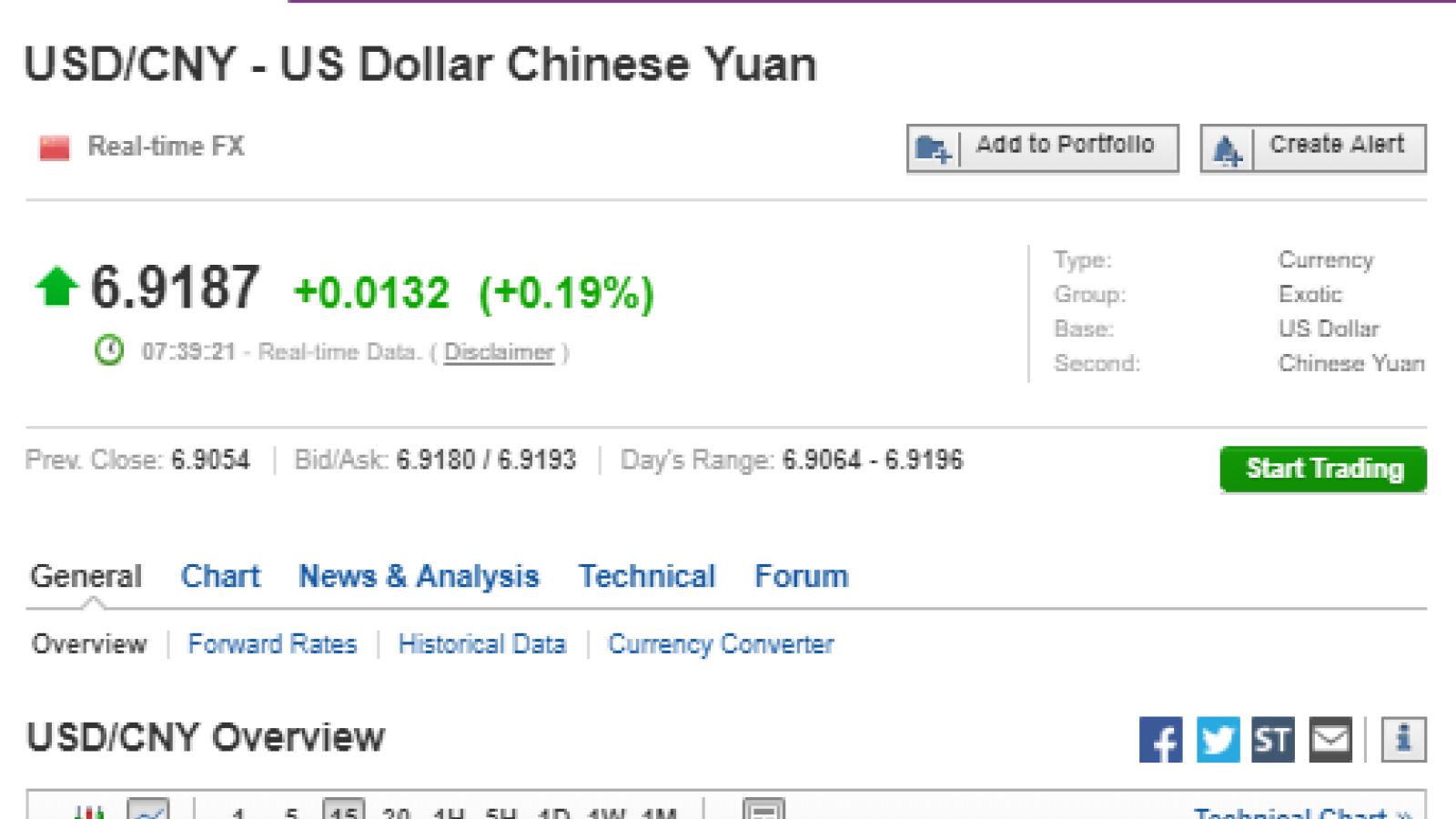 As reported by BBC, over 173 major US shoe manufacturers, including Nike and Adidas, have signed a letter sent to Donald Trump, urging him to end the 'economic war' and bring the tariffs for China back down in order to avoid a catastrophic effect on consumers.
On this news, the USD rate began to grow. Previously, when the CNY price went down, the Bitcoin quotes surged. Perhaps now that the CNY price is decreasing, Bitcoin will continue its ascent.
Besides, some analysts have warned that BTC may face a retracement before heading upwards to get over the $8,000 level.
Bitcoin could be breaking down here to ease into a more sustainable pattern. (For parabolic moves to be sustained, momentum is of the essence.) pic.twitter.com/nkmIAgWI4C

— Tuur Demeester (@TuurDemeester) May 22, 2019