One of the largest Ethereum (ETH) staking services, RocketPool, suffered a multimillion dollar sell-off today, allegedly caused by a phishing attack. According to Lookonchain, around 85,900 RPL were withdrawn from "poap.eth" and then exchanged for ETH, the equivalent of $3.8 million. The address itself most likely belongs to the founder of the POAP protocol, Patricio Worthalter.
Have you been phishing attacked? @worthalter @poapxyz

Seems like Fake_Phishing66321 transferred your 85,898 $RPL ($3.83M) out.@zachxbthttps://t.co/XtylHzPZNV pic.twitter.com/o6hGhEMk7k

— Lookonchain (@lookonchain) March 30, 2023
After exchanging all the stolen RPLs for Ethereum (ETH), the attacker further scattered the stolen funds between addresses marked "Fake_Phishing" and also sent 17 ETH to Binance, PeckShieldAlert reported.
RocketPool (RPL) price reaction
The sale caused by the theft of RocketPool tokens from Worthalter's wallet has nullified all the positive price action of recent days. After losing more than 13% of its opening price at one point, RPL still managed to recoup some of its fall and is now quoted in the $43 per token area.
At the peak of the drop, RPL trading volume on Binance, the largest crypto exchange, reached 49,800 RPL within a quarter of an hour, roughly the daily trading rate of the token.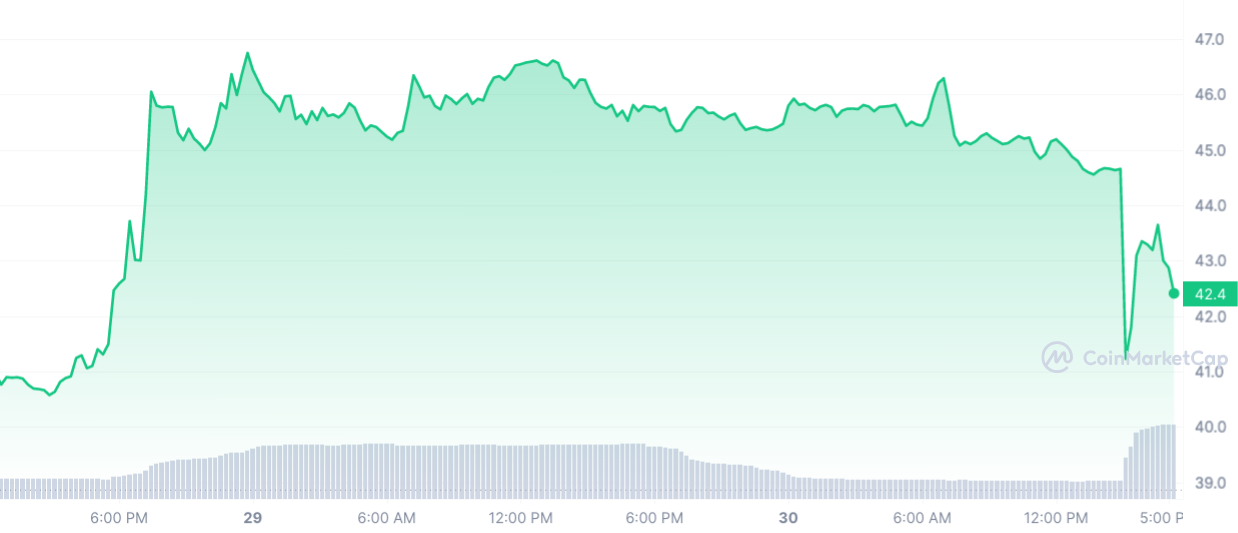 Neither Worthalter nor POAP has so far commented on what happened.