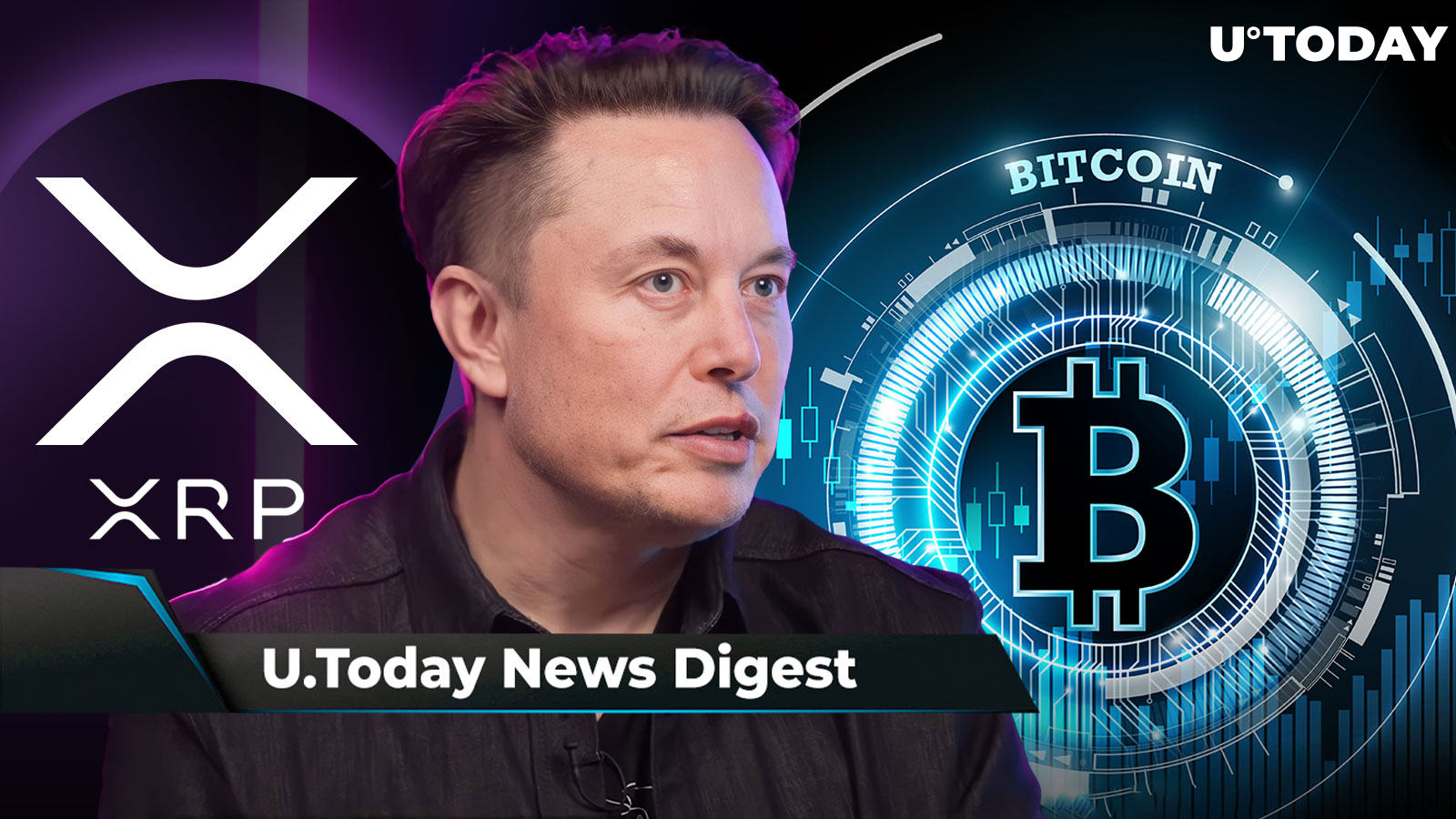 Cover image via www.youtube.com
U.Today has summarized the top three news stories over the past weekend, take a look!
Elon Musk's tweet triggers bullish response from XRP army
Members of the XRP community have become frequent guests in the comments section under Elon Musk's posts recently, and this weekend has not been an exception. On Saturday, Nov. 18, the centibillionaire took to X platform to share that more Starlink satellites have reached Earth's orbit. Replies from XRP enthusiasts followed almost immediately, reading "More XRP reach orbit," "$XRP is about to reach orbit after takeoff!" and other comments of a similar nature. Musk did not respond to any of these comments, but this is hardly surprising; the tech mogul has never been spotted mentioning the Ripple-affiliated token. His preferred coin seemingly remains Dogecoin, the meme coin created as a parody of Bitcoin in 2013.
Bitcoin (BTC) sets new all-time high
Bitcoin, the largest crypto in terms of market cap, has recently reached a new all-time high, to the great delight of its supporters. However, this time, the achievement is not linked to BTC's value; as reported by IntoTheBlock, this week the amount of Bitcoin held by long-term investors hit never-before-seen highs. This indicates bullish sentiment on the market, especially considering that this year has seen its fair share of volatility. The growing HODLer balance indicates that Bitcoin's long-term value proposition is still appealing, as more investors choose to hang onto their crypto rather than sell it. This trend may decrease BTC's available supply, which could result in a price increase as demand continues to grow.
Shiba Inu's Shibarium debuts new feature
According to the recent news message on the Shibarium website, the team behind the project released a new feature on Shibarium's application — the "Donate" feature. Thanks to this feature, the community will now be able to contribute financially to nonprofit validators that play an essential role in maintaining the network's efficiency and security. The validators, in turn, will be able to receive contributions directly from users. The process is very easy; users simply need to choose the validator they want to donate to from the list provided on the Shibarium platform, click the "Donate" button, and choose the token and the amount they want to contribute.