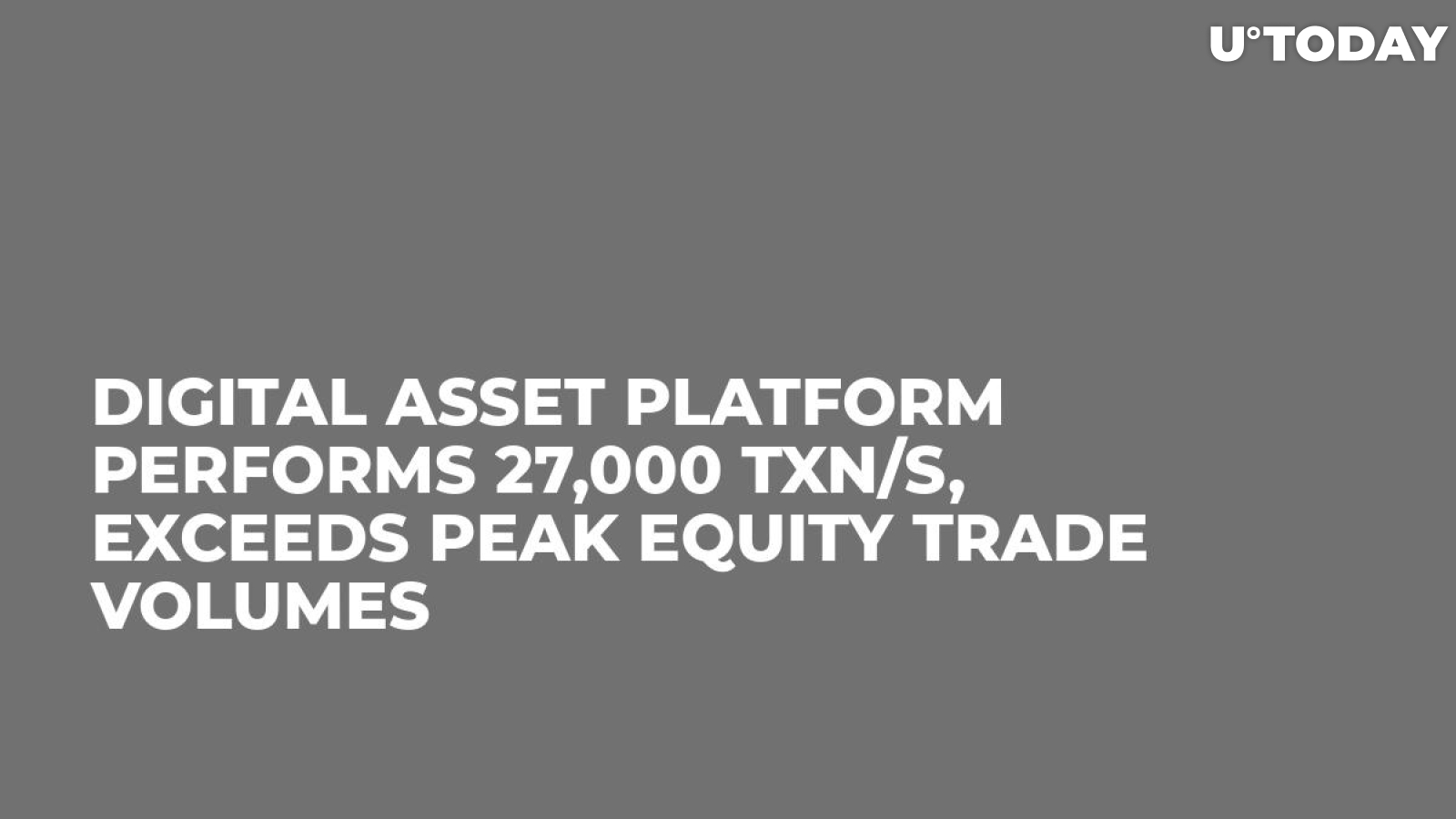 Cover image via U.Today
On Tuesday, Oct. 16, GFT, the global provider of business, IT and software services, announced the results of its performance analysis of Digital Asset (DA) platform. The analysis confirmed the platform can process 27,000 trades per second for a sustained period of time.
The result exceeds the peak US equity trading volumes and can potentially provide further evidence that barriers to the adoption of Distributed Ledger Technology (DLT) in the enterprise can be alleviated.
"GFT's performance test demonstrates the throughput capacity of the DA Platform can meet the demands of major markets. We are delighted that GFT's findings have validated that the highest standards of integrity and privacy do not sacrifice performance. We are very optimistic about what this outcome will mean for the industry at large," said Blythe Masters, CEO of Digital Asset.