Just recently, on Monday, January 28, the Ukraine-based Liqui crypto exchange announced that it plans to shut down. All pages of its website are currently demonstrating the same message to users.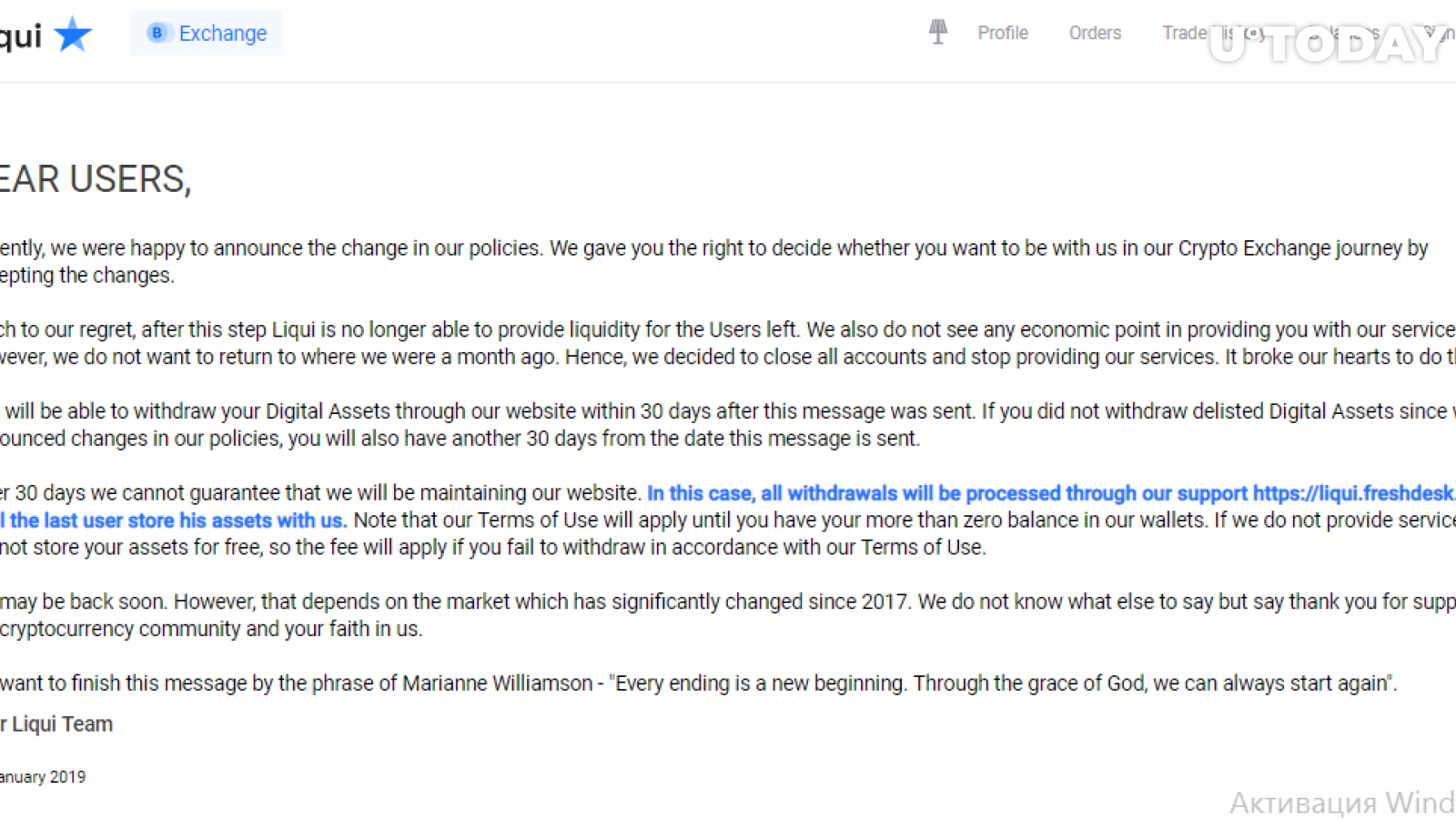 Change in policies rejected
Addressing its users, the exchange team stated that it cannot provide liquidity to traders and investors anymore, given that the majority of users have turned down the change in policies proposed by the Liqui team.
The exchange reps pointed out that rather than reversing to where they had been one month ago, they would prefer to shut the platform down. All accounts are to be closed and no more services will be provided.
How to perform withdrawals
Liqui said that customers will be able to withdraw all their crypto funds within a month (30 calendar days) from today. After that period is over, the exchange does not promise to be able to maintain the website and look after its customers' funds.
Customers will be able to take their crypto out through the technical support page.
The team emphasized that if any customer fails to withdraw his/her funds within the announced period, a commission fee might be taken – if no services are being provided, there is no storing customers' crypto for free according to the Terms of Use.
The team underlined that the exchange may resume its services in the future, provided that the situation in the crypto market changes for the better.
Scam allegations
Earlier, in autumn 2018, the exchange delisted several altcoins – BAT, Melon and many other coins – for which some accused it of being scam.