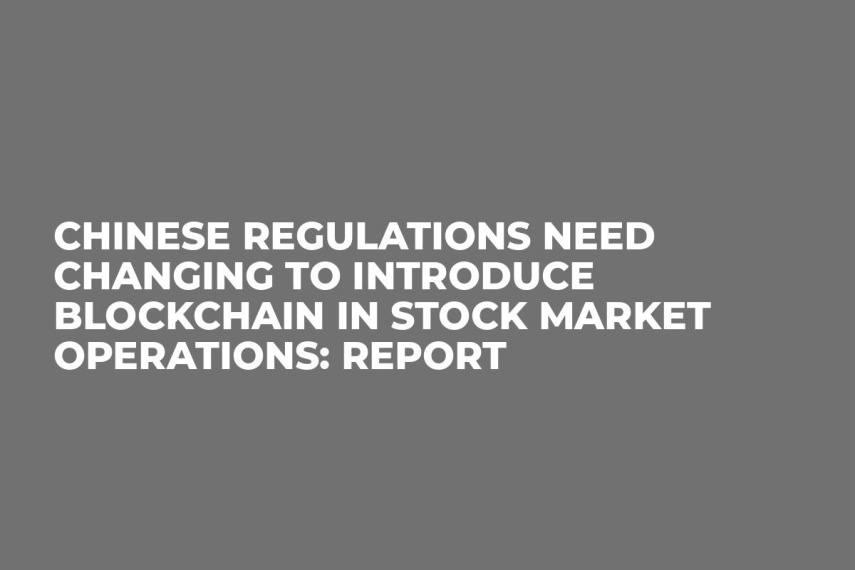 Cover image via U.Today
The Shanghai Stock Exchange (SSE) works under the direct supervision of the Chinese main regulator, that supervises the securities trade. At the end of last year, the SSE market cap totaled $5.12 tln.
Ways to utilize Blockchain
A study released by SSE recently looked at the options at which the distributed ledger technology (DLT) could be used to improve the security of trading operations, including registration of customers, work with securities and other aspects.
In this study were also underlined the main advantages of implementing Blockchain by the Chinese financial ecosystem. One of those positive aspects is eliminating the existing model of making a trade one working day after the execution of the order.
The research also stated that the use of the distributed ledger network can absolutely alter the current market ecosystem. E.g., it would change the OTC emittance of shares and similar products and their use in the market. Also, it would improve the way payments are made.
Legal obstacles in the way of DLT integration
The research mentions that currently Blockchain cannot be built into the work of the market ecosystem due to some legal barriers. For example, DLT operates on a totally different basis to the way the stock exchange actually works.
So far the SSE partners with outside companies that work as custodians and verify market operations.
The document mentions that if this market plans to introduce DLT in its work, then a new set of regulatory measures is required.
The authors of the research reckon that the Chinese authorities should study the distributed ledger thoroughly since it allows for innovations to be brought into the financial system of China.