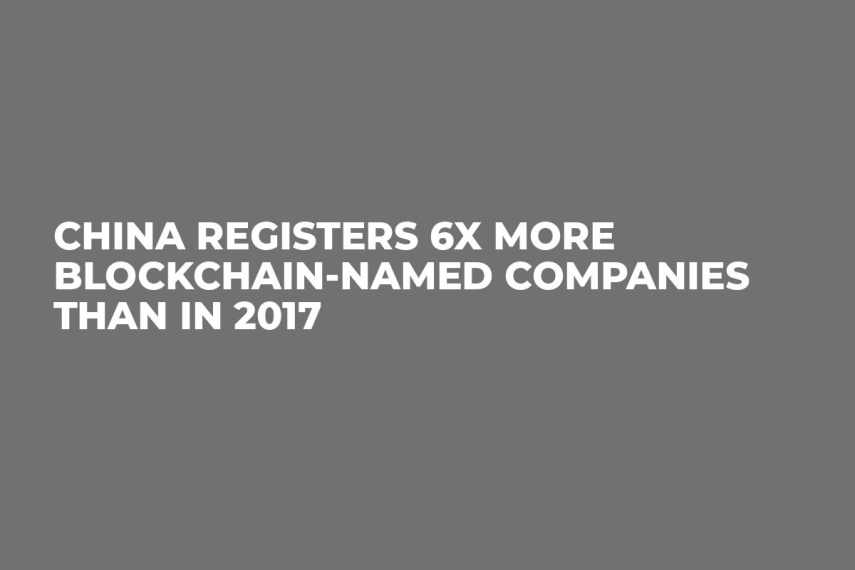 Cover image via U.Today
Over 4,000 companies in China connect their business with DLT (distributed ledger technology) and electronic currencies, according to the South China Morning Post.
During the last half-year, over 3,000 businesses have put "Blockchain" in their titles, whereas it was just over 500 ones in 2017.
Just think that in the US only 817 startups use "Blockchain" in their titles and in the UK it is almost three times fewer and you will take in the Chinese scale.
Praising one and banning the other
Obviously, the Chinese are fond of DLT, despite the fact that the local government has forbidden virtual coins and ICOs, it still very much loves Blockchain itself.
The government in various parts of China has been supporting Blockchain projects, calling them vital for the future of the country's economy. Besides, a large part of these Blockchain startups receive grants from Chinese authorities.
The companies are implementing Blockchain into cross-border fund transfers, record checking and management, post-trade settlements, etc.
Besides, back in 2016, Premier Li Keqiang publicly said that Blockchain is written down in the 13th Five-Year Plan of the country's development.
Among the "Blockchain-named" companies registered in China so far this year are Hangzhou Today Marriage Blockchain Technology, Guangzhou Chinese Medicine Homeopathy Blockchain and others.