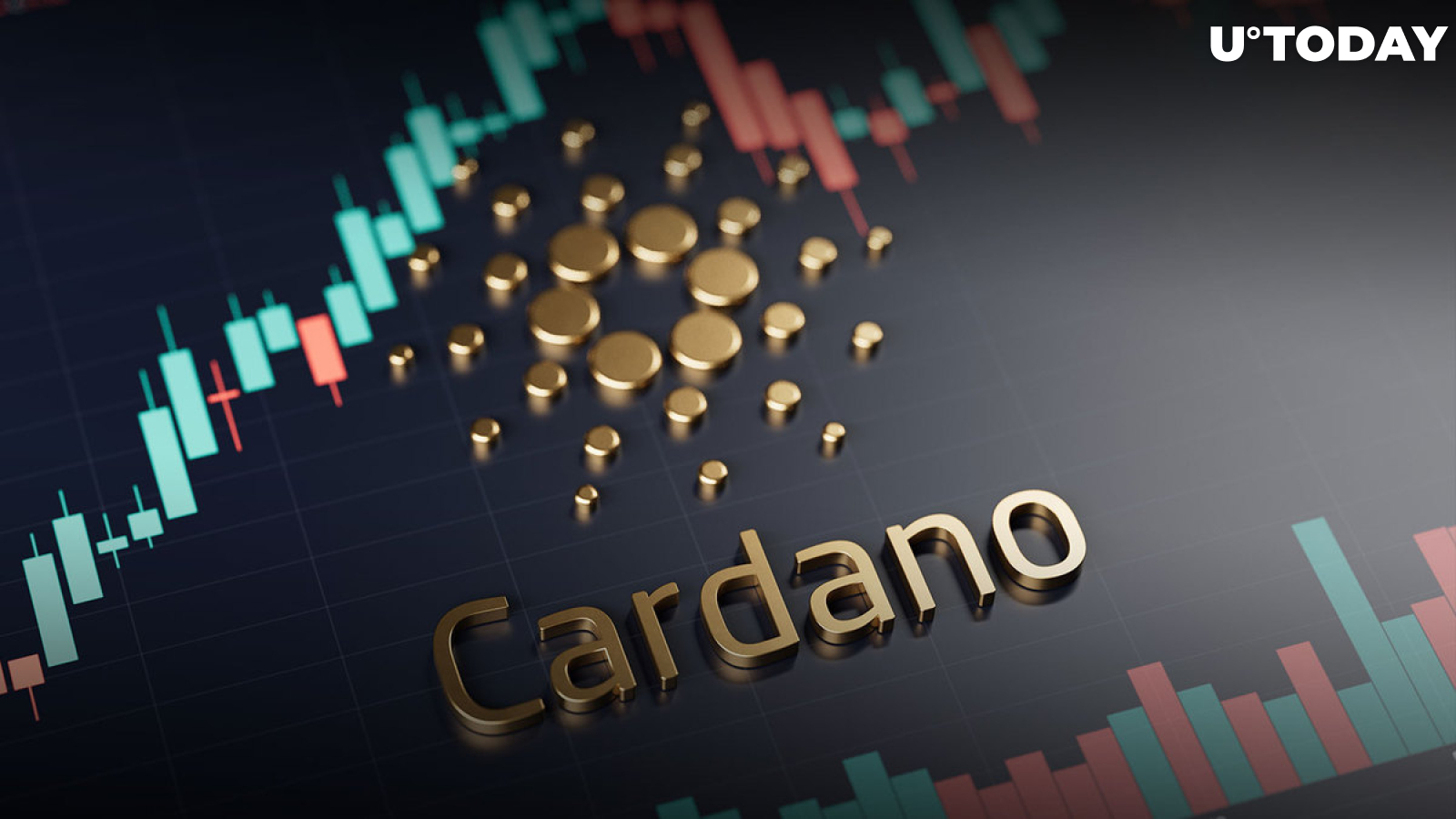 Cover image via stock.adobe.com
The Cardano ecosystem has continued to showcase impressive milestones as the protocol jostles to maintain its stance as the most vibrant Ethereum killer. While its current price action is bearish, down 1.20% over the past 24 hours, it is up by 52% in the month-to-date (MTD) period.
Cardano (ADA) has had a stellar month, with its growth notably one of its best in about 12 months. At its current price of $0.3761, Cardano is now down by 87.80% from its all-time high (ATH) of $3.10. In early January, this difference was above 95% as ADA took a major plunge from the aftermath of the collapse of the FTX derivatives exchange.
The current momentum in the price of Cardano is being driven first by the anticipation and the eventual launch of the DJED stablecoin, the network's overcollateralized dollar-pegged token. The coin has been gaining traction with a series of yield protocols, including Muesliswap, already offering trading pairs for the coin.
Second Cardano trigger
Further major sentiment that is set to push Cardano to a higher growth path for January is the high transaction rate of its decentralized applications (dApps). According to Cardano tracker DApps on Cardano, the protocol just completed its latest Epoch 390, and the epoch closed with more than 200,000 transactions for all the dApps operating on the protocol.
Another #Cardano epoch 390 is behind us and we closed it with just over 200k transactions for all dapps combined. For single dapps statistics check out:https://t.co/Z6Cksroy28 pic.twitter.com/Gl4HwHw6yd

— Dapps On Cardano (@dappsoncardano) January 31, 2023
When individually profiled, jpg.store, a non-fungible token (NFT) protocol, recorded the highest number of transactions, at 102.6K for the epoch. The top five list comprised Minswap, Sundaeswap, Muesliswap and Explosif.
The dApp activity on Cardano makes it evident that its smart contract function is working as efficiently as expected. The protocol has set a new pedestal and milestone to beat for the rest of the year, and many ecosystem users are optimistic, especially with the launch of the Sidechain Toolkit.