After reaching the recent $0.09 new high, Cardano started disappointing us – it's back to $0.06, and doesn't seem to be growing again. Is there hope?
Should traders continue making stakes on ADA? Let's overview both ADA/USD and ADA/BTC pairs in Cardano price predictions from TradingView users.
The double bottom might be forming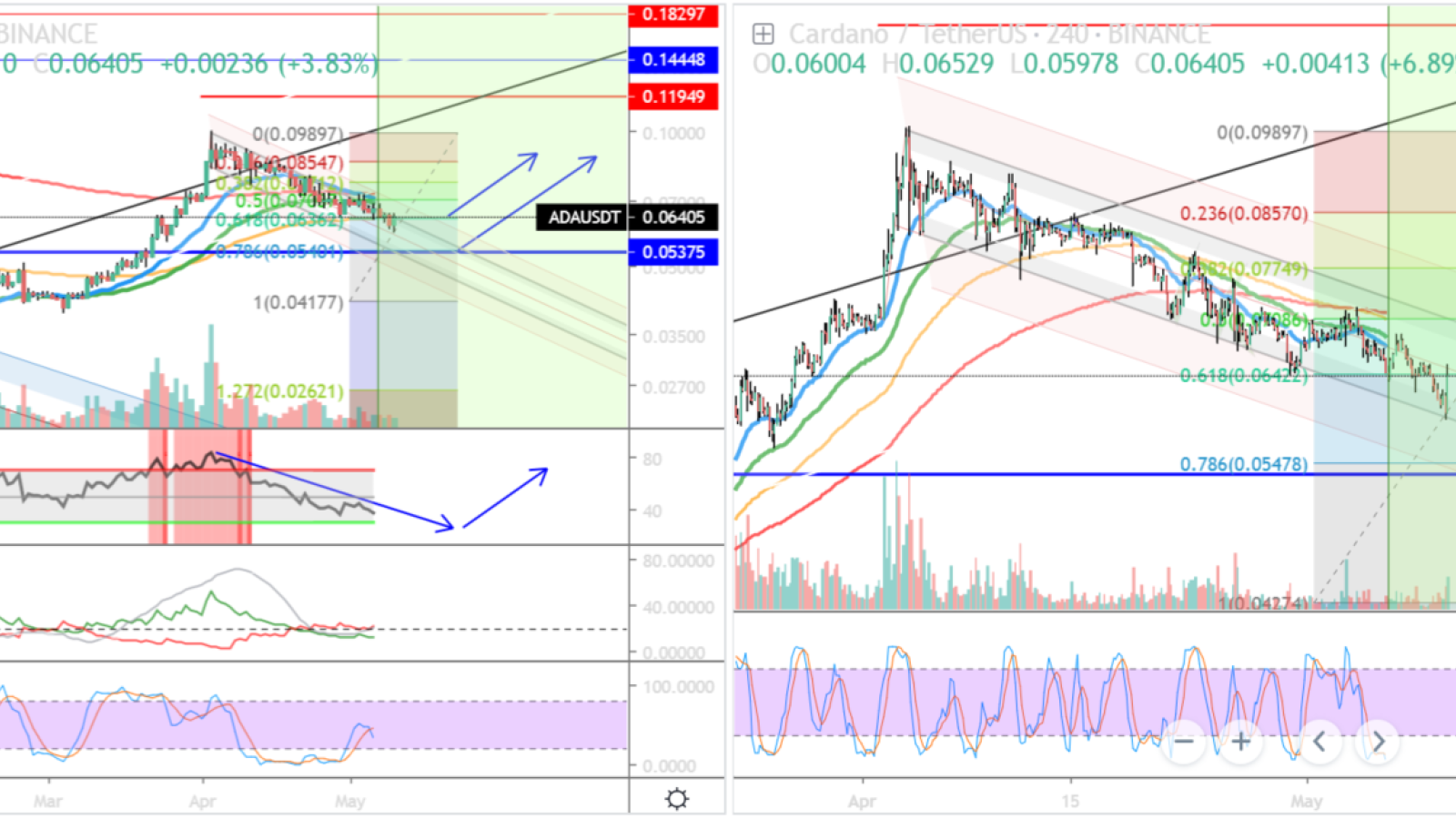 At present, ADA is at the 0.618 retracements. With the potential of BTC to retrace a bit further, the entry for ADA might be around the fib 0.786.
What about technical indicators?
On the Daily, 100 EMA is acting as support. The AMX indicator hinting more of the same direction. RSI indicating it can go further down with its current trajectory and momentum. This, unless we see a double bottom pattern forming, we should hold off buying ADA until fib 0.786 is reached.
So, when to buy Cardano?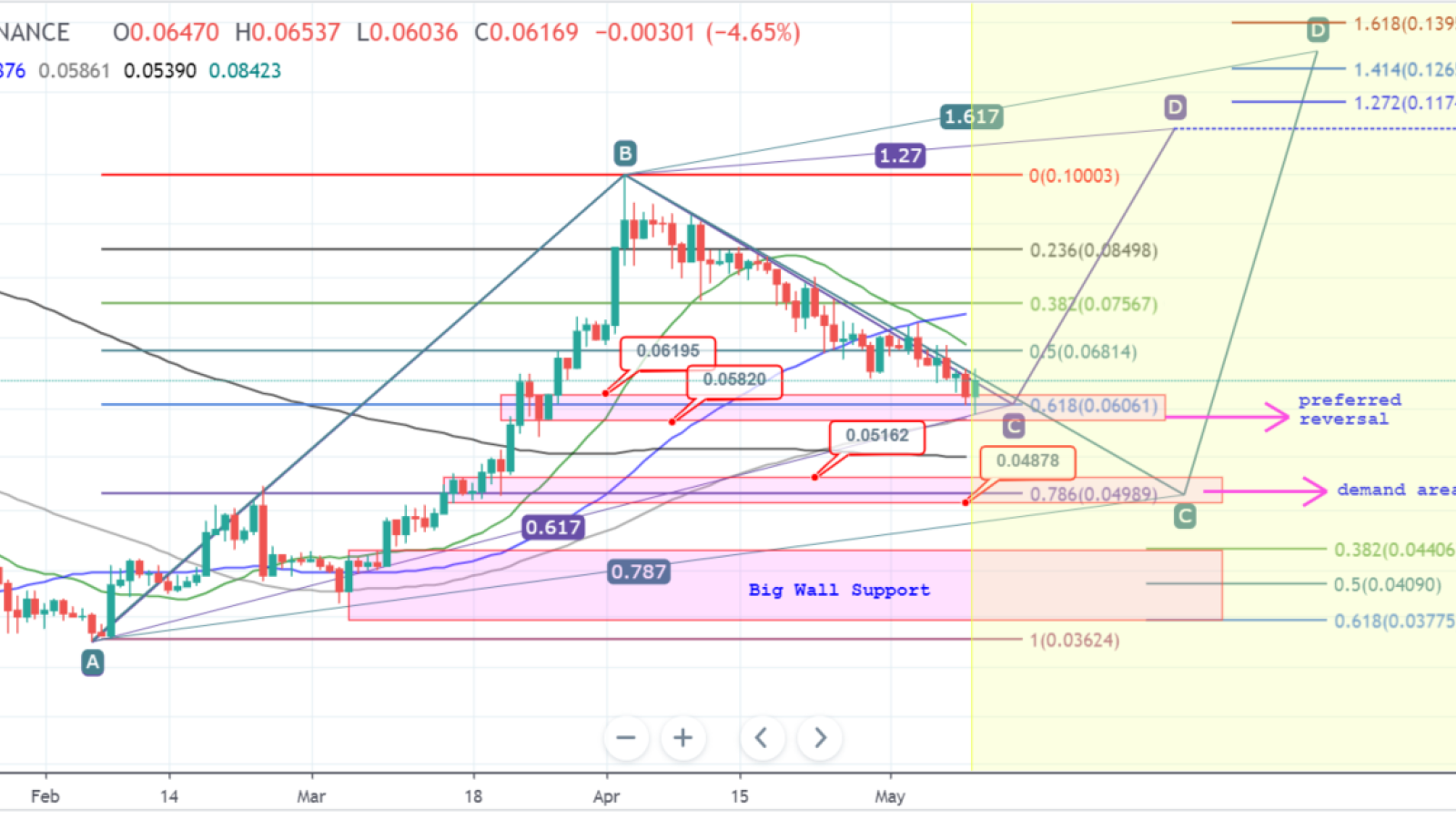 Right now, when Cardano is making a reverse movement, it might be the high time to add up to your ADA reserves for further selling. So, what do we have here? User deSultanTM shares a few observations and trading tips:
Reversal Area: $0.06195 (failed), 0.6061, $0.05820,

Demand level $0.05162-$0.04878,

Big Support: $0.04406, $0.04090, $0.03775
Hopefully, the big support won't be reached – it seems to be a too serious failure even for Cardano.
Bullish hammer is forming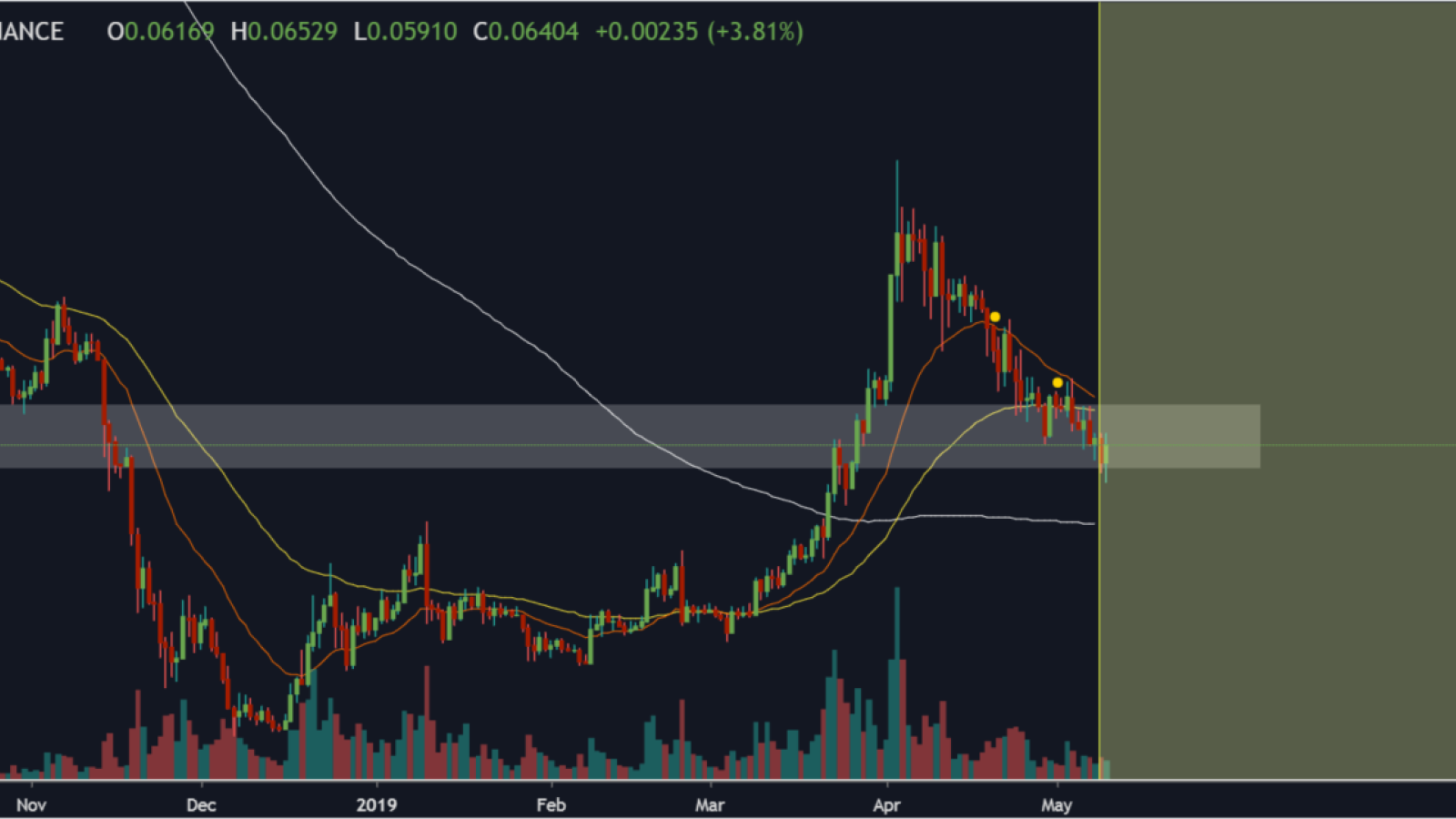 On the price chart from yukipa, we can see that ADA is creating a bullish hammer on the daily time frame on market structure support. The Hammer candlestick means bulls have managed to push bears out and push the price up – it's a very good sign. We should be looking for long entries in LTF when the candle closes like this.
ADA/BTC pair: The big spike is coming!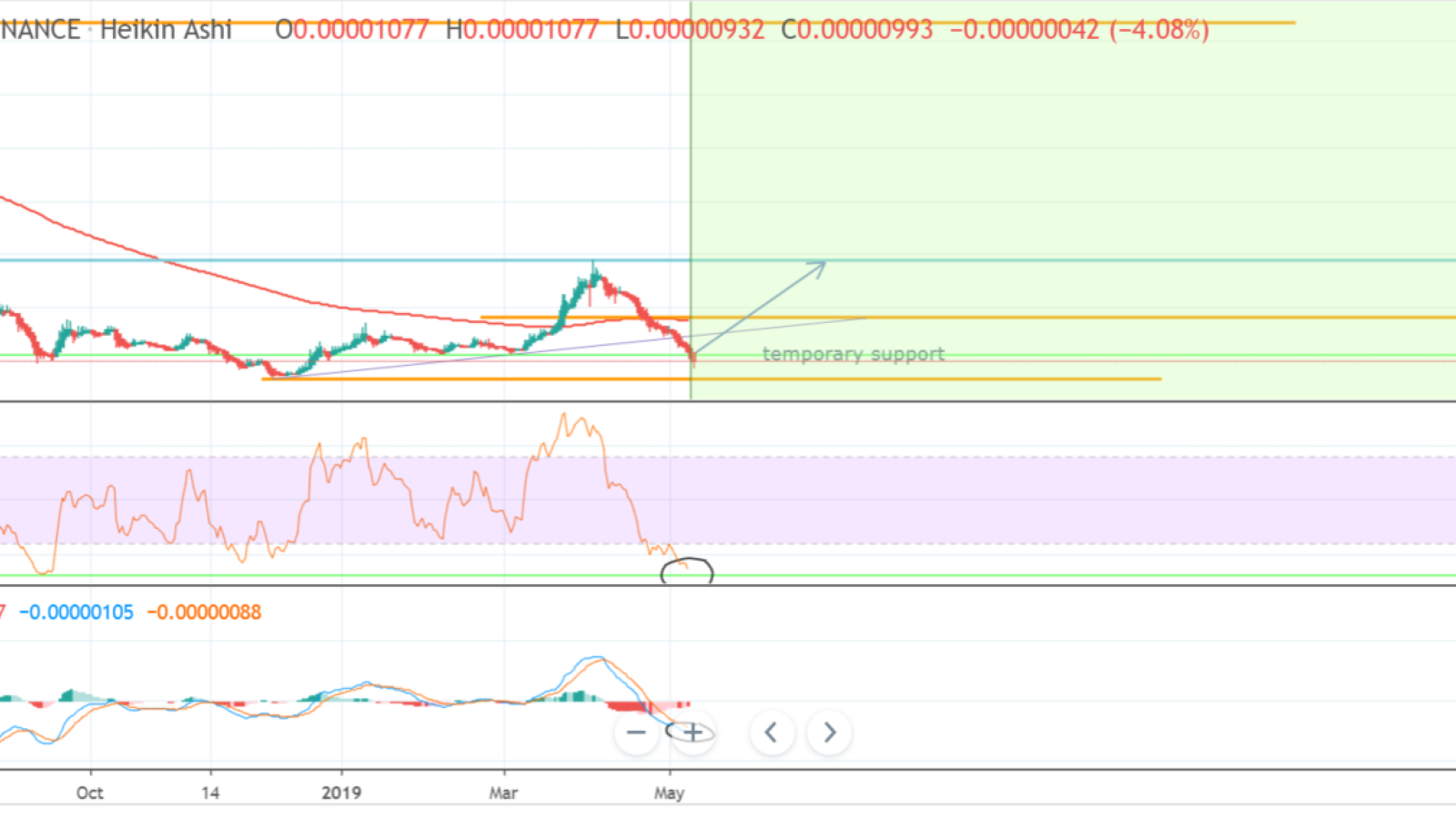 This user has noticed the situation at ADA/BTC market. Daily RSI is showing that soon big spike up is coming. We are seeing big support at around 0,00001050. Price has been bouncing from this support 3 times and it's coming to it again. It would be logical to expect a bounce back to at least 0,00001900 from this point.
We have to wait till MACD will cross with daily RSI on about 15-17 level. All we need to do is just wait for confirmation on MACD. Of course its short time strategy (about 2 weeks or 1 month). Sell ADA around 0,000020 if MACD will be confirmed. Shelley will be released soon too so it may have a very positive impact on the price too.
Final words
When it comes to the ADA/USD market, the current period is definitely not the best one for Cardano: we should expect it break other bottom levels and test support. It's not likely it will return its glorious level of $0.09 in the nearest future. Wait for further reversal, buy, and accumulate.
On the ADA/BTC market, more positive changes are coming. Keep an eye out on the trends and don't miss the opportunity to make profits!