Today most of the top coins are in the "red" zone. As it always happens, when Bitcoin falls, the prices of other digital assets fall even faster. Litecoin is the biggest loser, as its rate dropped by more than 7%, which is the highest index among the top 10 cryptocurrencies.
The market capitalization remains constant at $170 billion.
LTC/USD
A few days ago, Litecoin was the top gainer, when its rate increased by around 10%. However, now the situation is vice versa. Moreover, it was replaced by EOS and moved to the 5th place in the main ranking of cryptocurrencies.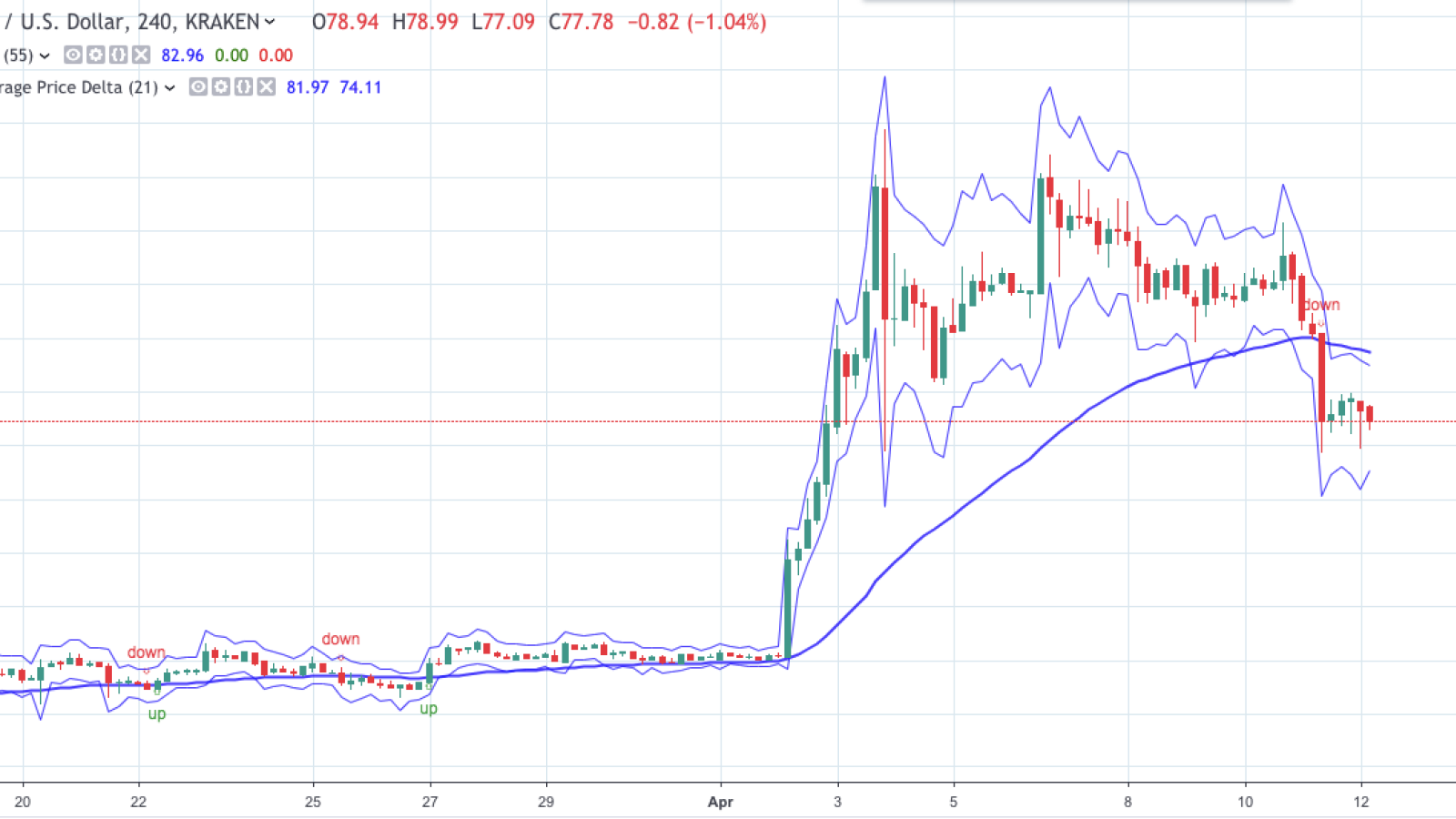 On the 4-hour chart, the indicators have not yet reached the oversold zone and show a possible continuation of the decline. But in the area of current prices, the pair may be supported by the average price curve. If the bears push it, LTC will stop the decline only in the $72 area.
The price of LTC is trading at $77.92 at the time of writing.
EOS/USD
In rolling back from the annual maximum, the price of EOS has already managed to test the support of $5.65. Since trading volumes do not increase significantly, the pair could not fix at this level.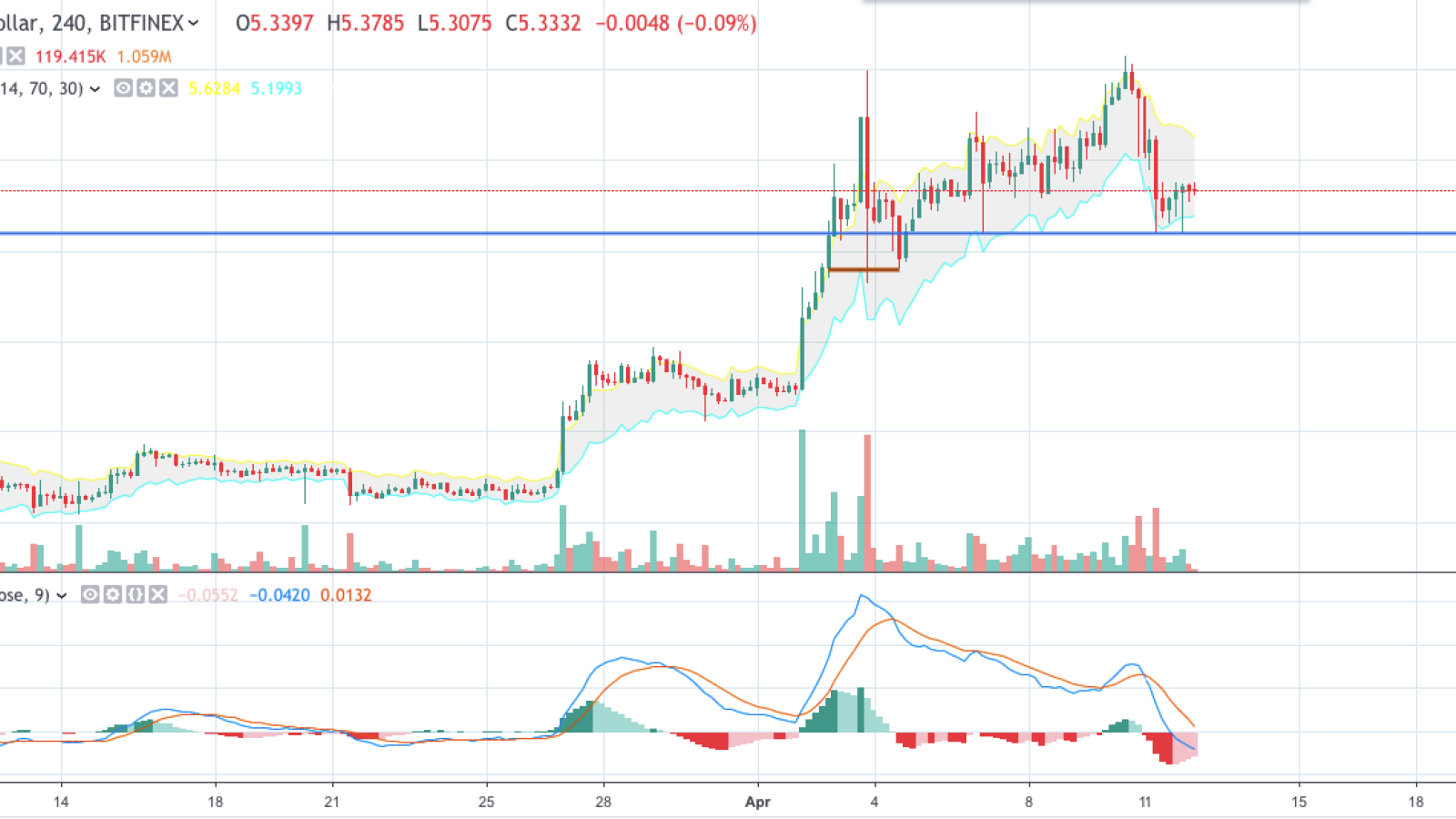 Bears are keeping their pressure, and the price is moving to the region of $5.25 - $5.20. Based on the 4-hour chart, the $5.10 mark is the buying opportunity.
The price of EOS is trading at $5.33 at the time of writing.
ADA/USD
Cardano has entered the top 10 cryptocurrencies, pushing aside Tron from the position. The rate of ADA failed to consolidate above $0.083 and fell below the support level of $0.082. Based on the technical analysis, there is a vivid "Triangle" pattern, where the quotes are located.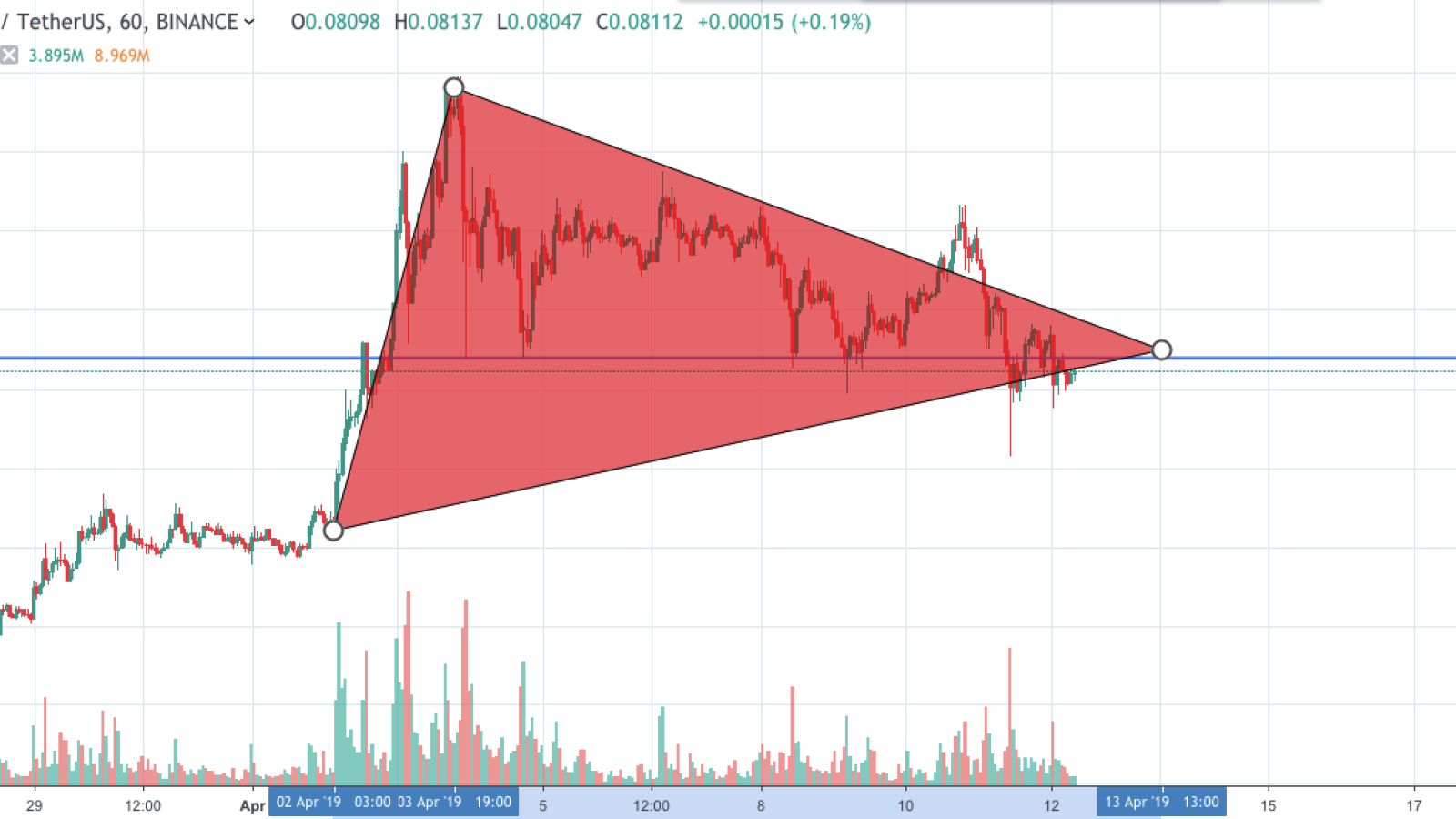 Over the past 24 hours, the price of ADA/USD has decreased by 4% and is now trading below the support zone of $0.0821.
The price of ADA is trading at $0.08167 at the time of writing.
TRX/USD
Tron is one of the least affected coins by the current market correction, as its rate has been reduced by around 3.5% over the past 24 hours.
According to the 1-hour chart, strong support is at the level of $0.023, and TRX has low chances to achieve it based on the Stochastic RSI indicator.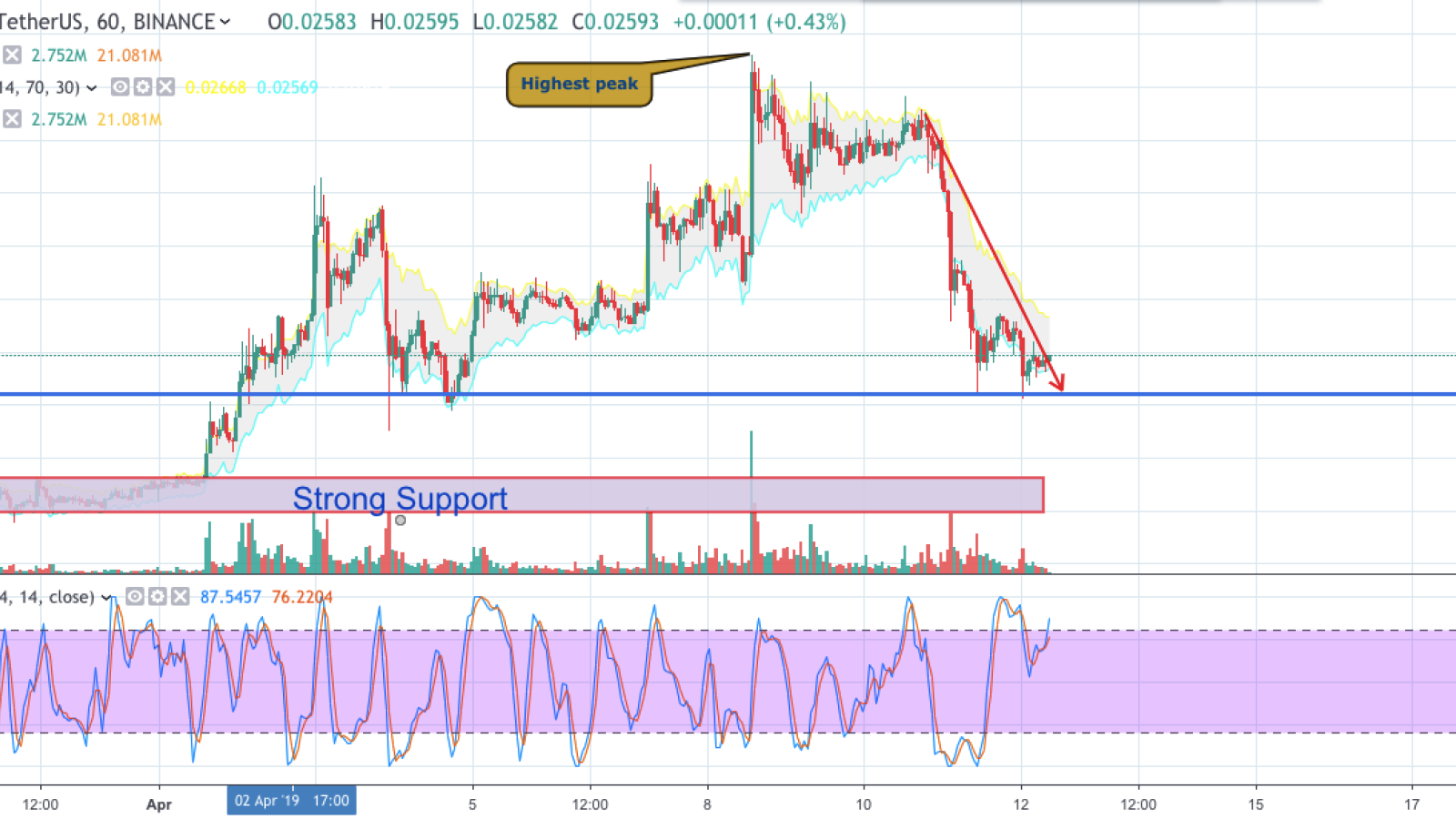 A potential rollback maybe at the point of $0.025, which sellers could break since the beginning of the month. However, everything still depends upon the general market mood.
The price of TRX is trading at $0.02610 at the time of writing.