Ethereum is steadily climbing out of the bearish zone, which allowed it to approach the $193 level. Seems like the currency is close to a great breakout. What's the chance of positive outcomes, and how high can Ethereum get during a week? Read one ETH price prediction to get the answer to this question.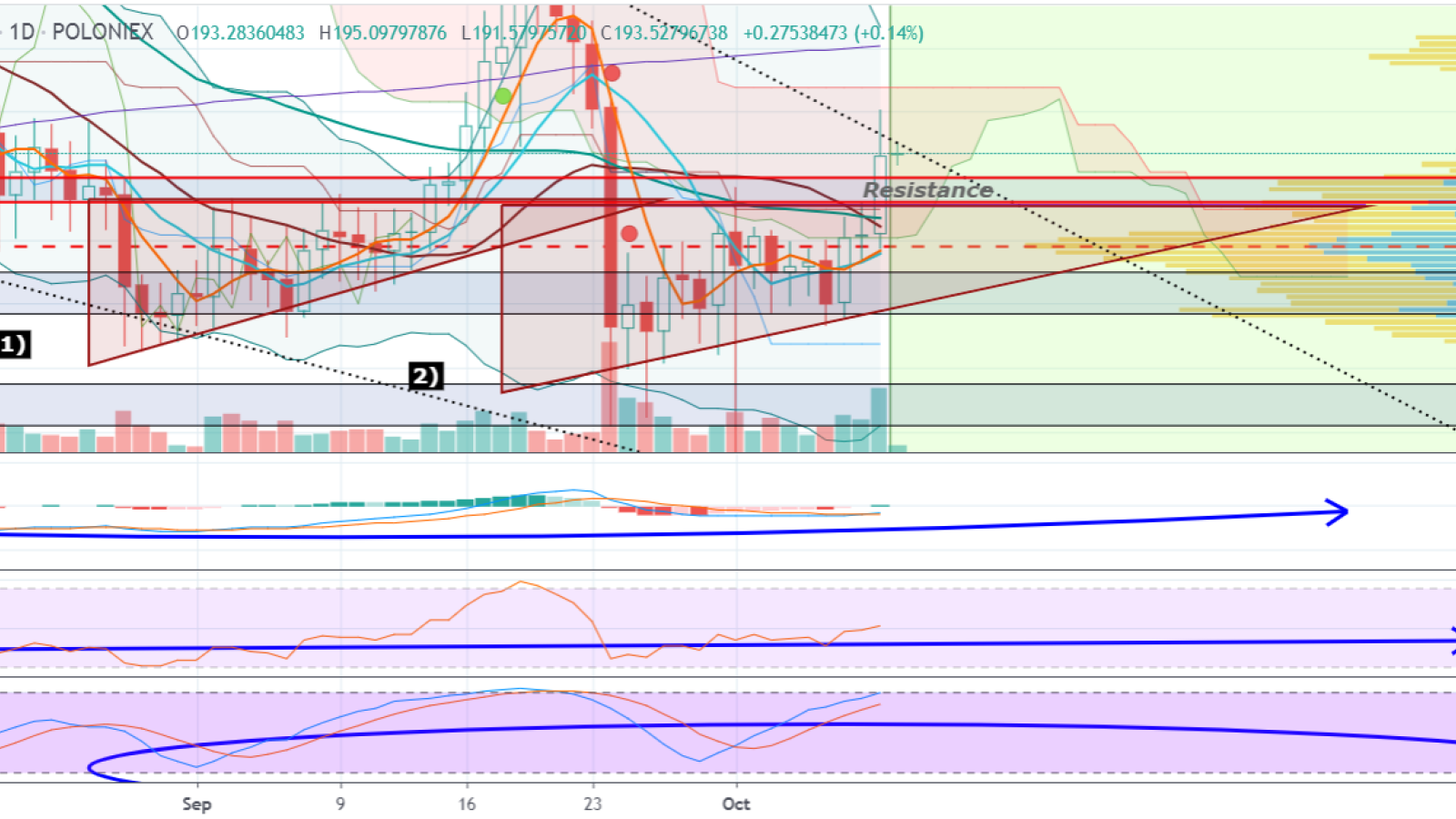 Earlier, the ETH price raised a lot, it crossed over 180$ EMA50 (green) following BTC activity and this growth seems to be continuing. If ETH founds support here (R/S flip) & continuation, then we will see ETH above 200$ very quickly!
We can see the UCTS Buy signal on the 12H timeframe (though it's not confirmed yet) as another signal of the potential new trend up in formation.
But if you think it's too late to buy...
The user Crypto_Ranger_K expects ETH price to drop to $ 185. He is sure that the candle could fall for a few days and drop to $179. But that seems unlikely.
The rise has just begun, and the sharp rise is just a rebound, not a rise. The rebound must come down in place. It's very likely that the rebound will go from $ 208 to $ 215. And after that, prices are going to come down to create a double bottom, which traders are waiting for. The rise is not so rapid.