May 23 has started with a general dump on the cryptocurrency market, as the prices of all coins are going down. As it usually happens, when the rate of BTC decreases, altcoins decline even deeper. Today's example is not the exception from the rule. The biggest loser out of the top 10 coins is Cardano; its rate has dropped by almost 9%.
However, there is also positive news against the overall market correction. May has been the most successful month for Bitcoin futures. A record trade volume of 33,677 contracts ($1.3 bln in BTC) was recorded on May 13 at the Chicago Mercantile Exchange (CME).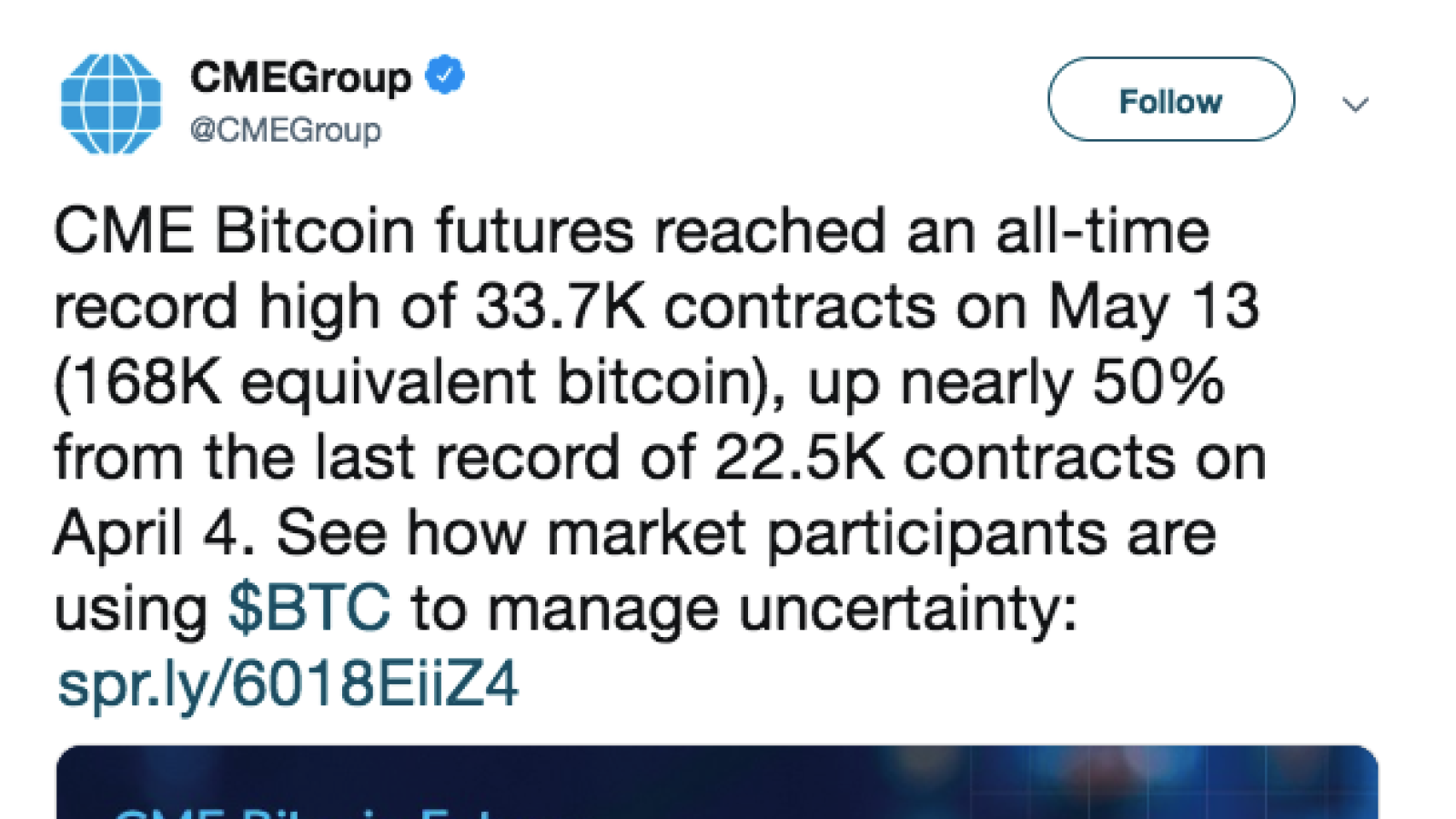 What is more, yesterday the crypto community celebrated Bitcoin Pizza Day for the 9th time. In 2010, the programmer Laszlo Hanyecz paid 10,000 BTC for two pizzas. Now they would cost more than $80 mln.
In terms of the technical analysis, the situation on the market looks the following way.
BTC/USD
Our BTC forecast made a few days ago is coming true, as the coin is moving to an expected $7,575.
However, there are no fundamental reasons for today's market dump; traders just fix their profits.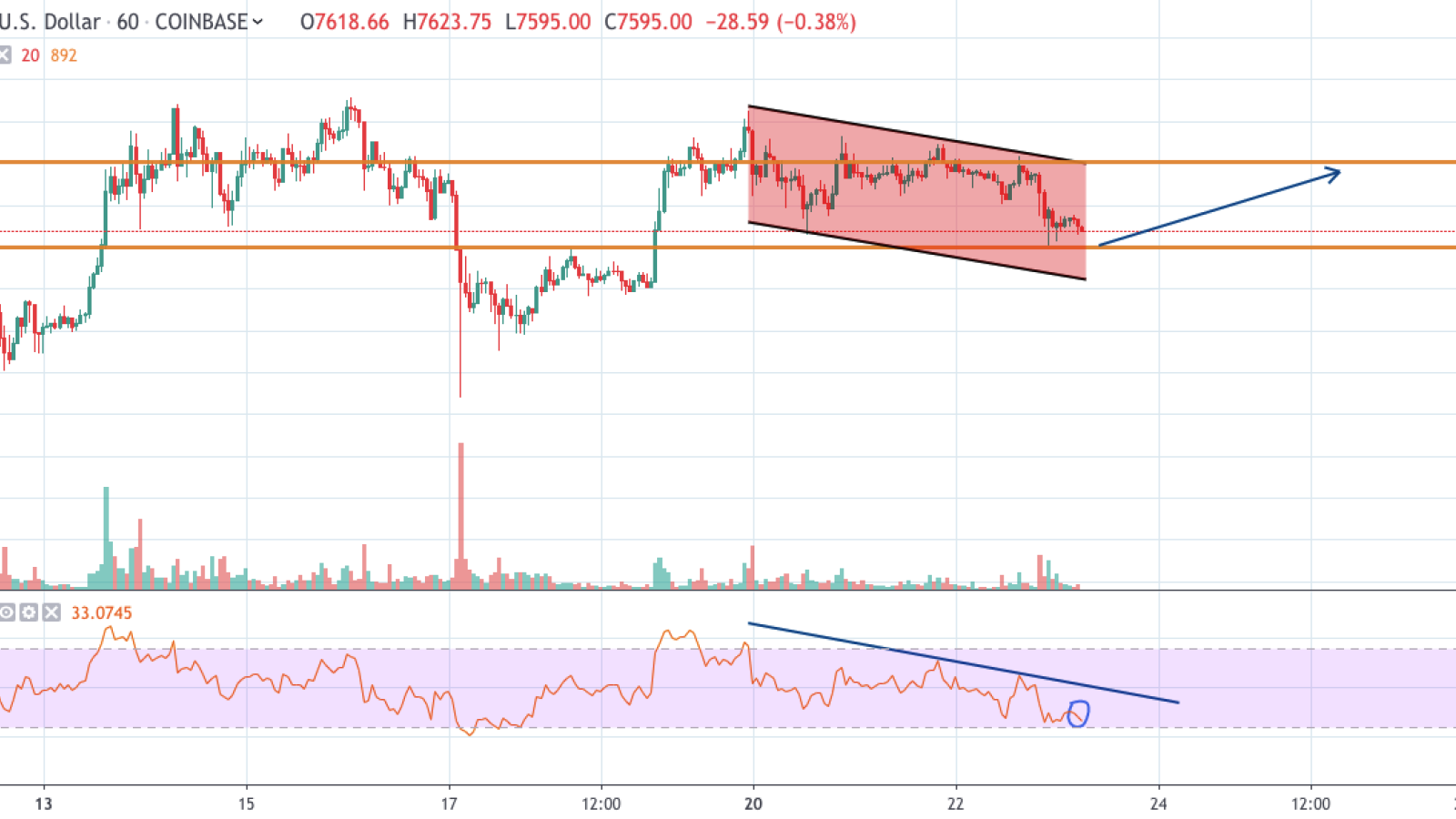 On the hourly chart, it is noticed that the quotes are located in the descending channel from May 20. Currently, the leading crypto is trading between the support level at $7,500 and resistance at $8,000. We can expect a decline up to $7,500 in a few days, as the trading volume keeps stagnating. Hopefully, BTC should not go below $7,500, because the RSI indicator is near the oversold zone.
The price of BTC is trading at $7,599 at the time of writing.
ETH/USD
Even the positive news background could not keep Ethereum from falling; at the time of writing, its rate has reduced by more than 7% against the US dollar. The quotes are trading according to our scenario predicted a few days ago.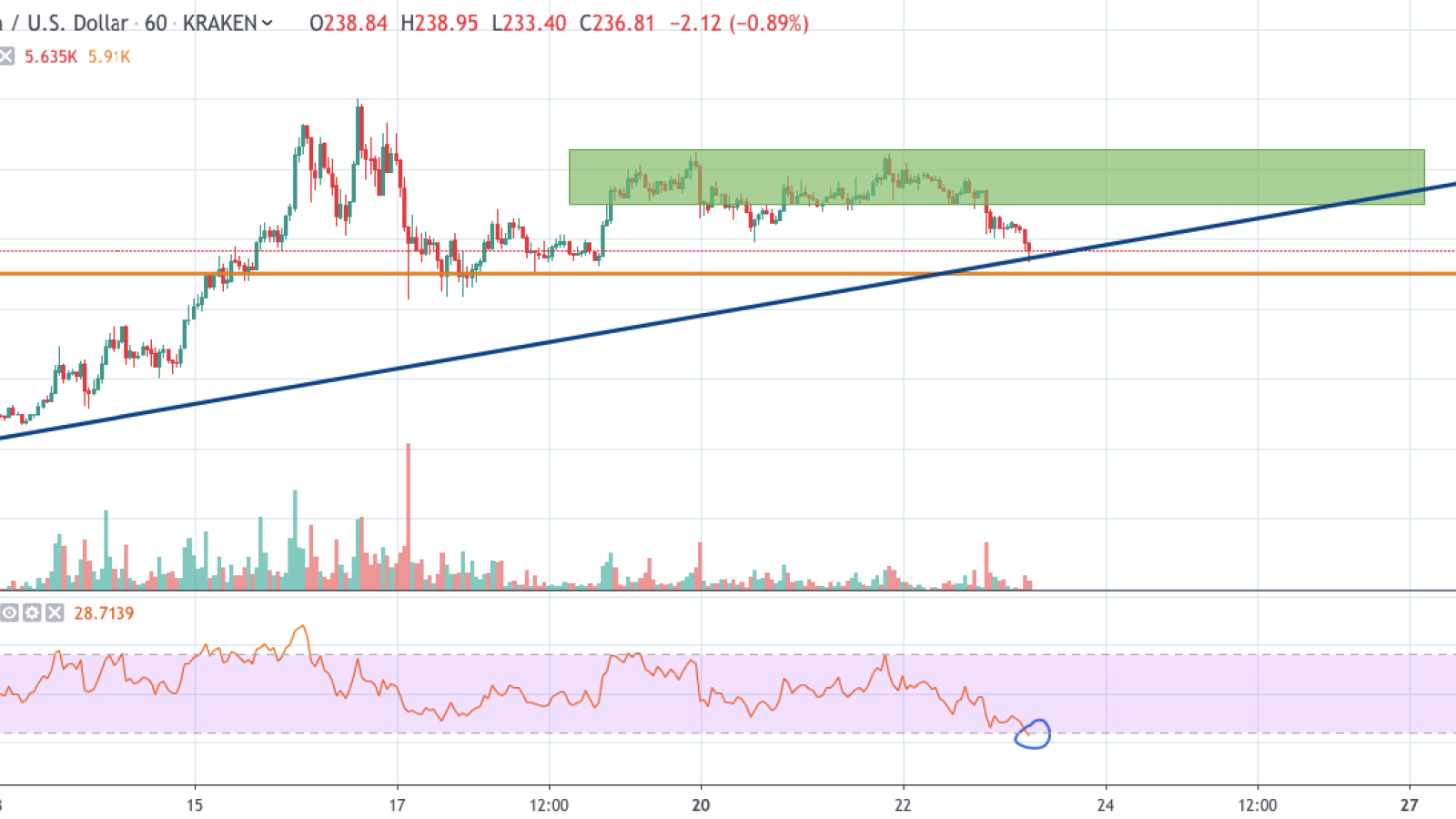 The leading altcoin on the hourly chart has almost touched its bottom at the $230 mark. One can expect a rollback from this point to the green zone ($250-$265) within a few days. The end of the correction is also supported by the RSI indicator, which is located on the verge of the oversold area.
The price of ETH is trading at $236.81 at the time of writing.
XRP/USD
Against the top 3 coins, Ripple is falling the most: its rate has reduced by 7.5% overnight. However, the coin is not going to capitulate, due to the relatively high trading volume.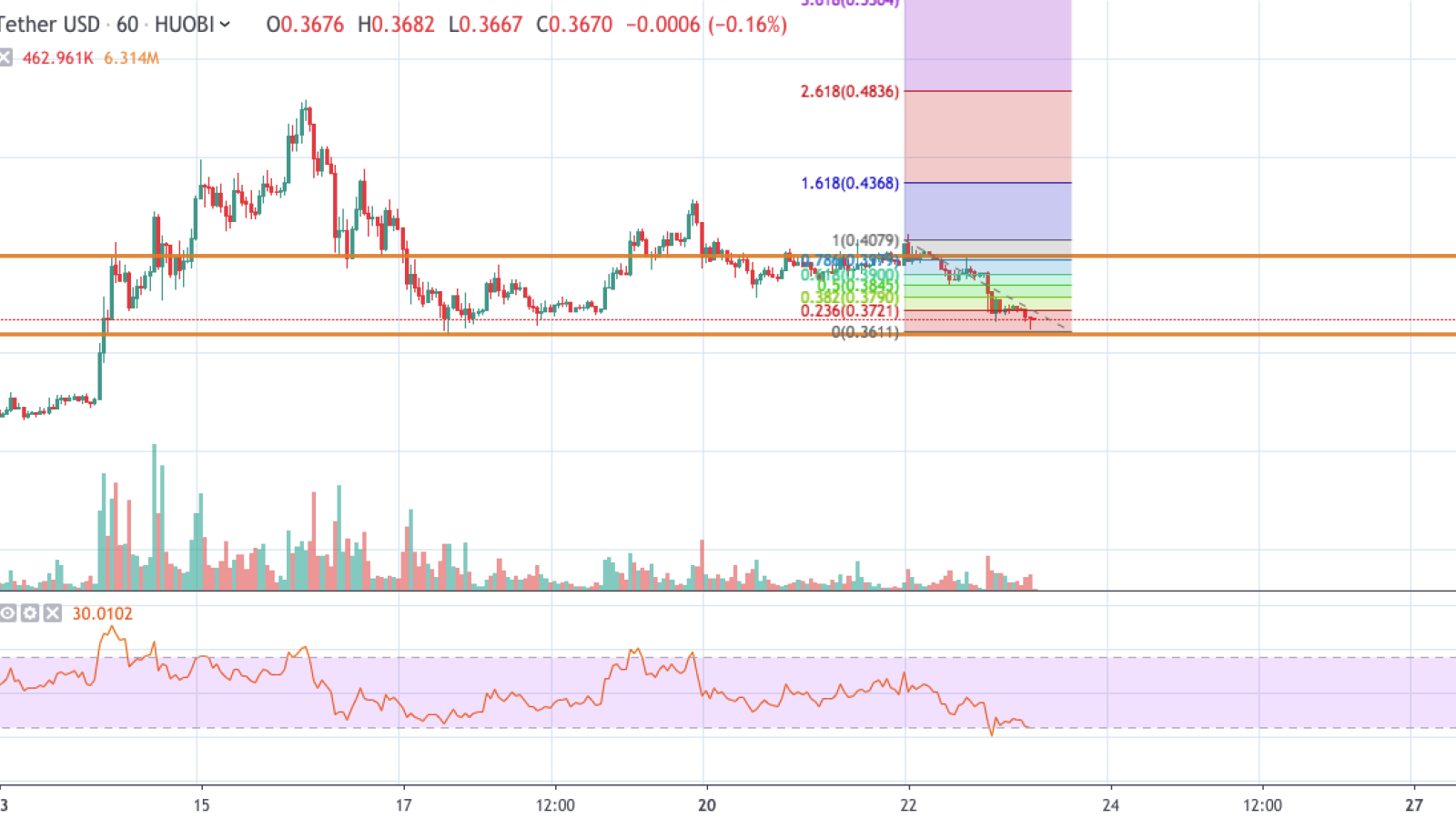 On the 1-hour chart, Ripple is looking similar to Ethereum and has almost reached the support at $0.36. This is confirmed by the RSI indicator and Fibonacci Retracement. In this regard, one can expect a bounce back to $0.3979 (78.6%) shortly.
The price of XRP is trading at $0.3671 at the time of writing.