These days, Ethereum is the only coin showing steady growth among other top cryptocurrencies. However, that is not a surprise, as the community is expanding and becoming more powerful. There are a few reasons for such a rise.
Since the Ethereum 2.0 test network has started, the price of ETH has risen by 50% against the US dollar. On May 7, at the time of launch, the price was about $170, while today ETH is trading around $260. Nevertheless, the current rates are still very far from the historical maximum of ETH, which was recorded in January 2018 at the level of $1,420 for one coin.
What is more, the non-profit organization Ethereum Foundation, which promotes and supports the development of the Ethereum ecosystem, will allocate $30 million for the development of key projects.
Also the platform is about to start cooperating with big businesses, such as Microsoft.
The general opinion about Ethereum is starting to improve, and now it has reached a 5-month high.
CEO of Pukkamex Ahmad Sharkatly explains:
ETH/USD seems to have developed a nice motive structure in the form of a leading diagonal. However while the bulls remain firmly in control over longer timeframes they are running out of steam and a correction seems due.

Charts are saying its time to buy the dip.

A good entry zone lingers around the 50-618 retrace of the move up since the December lows with those being confluent with Hagopian support lines and horizontal structures.
Data records the ETH sentiment rating at 0.179. This is a huge increase, considering that in January this indicator was below 0.156.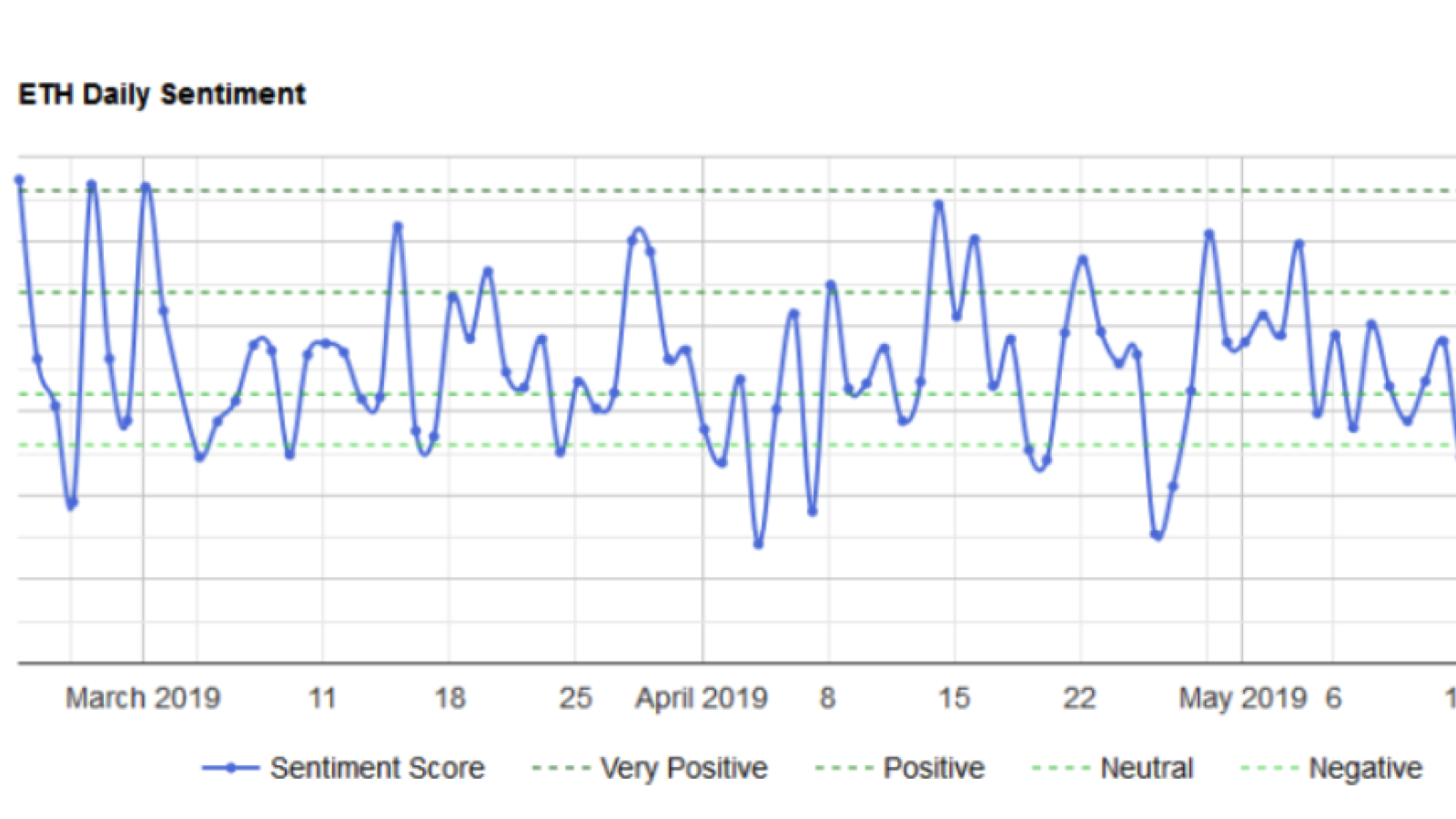 If you look at the dynamics of Ethereum (ETH) from the end of February to May 20, you can see a combination of both positive and negative moods.
Now, let's look at Ethereum movements from the technical perspective.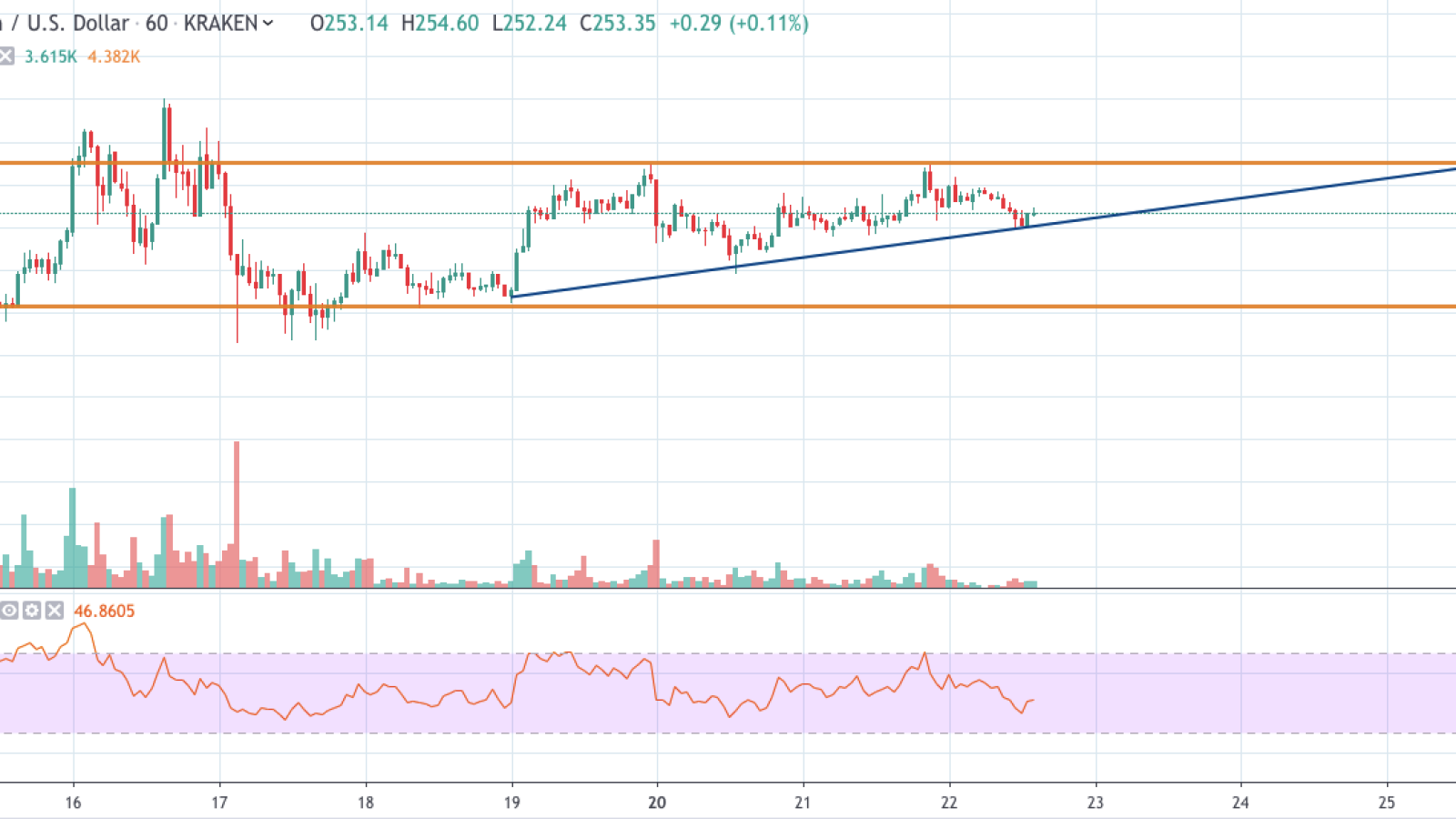 Our prediction for today has already come true, as the price rolled back to the $253 mark. While the asset is located above $250, ETH tendencies are bullish. Moreover, the RSI indicator is about to touch the bottom, meaning the coin is almost oversold.
In this regard, the nearest scenario is reaching $265 till May 25.
The price of ETH is trading at $253.35 at the time of writing.