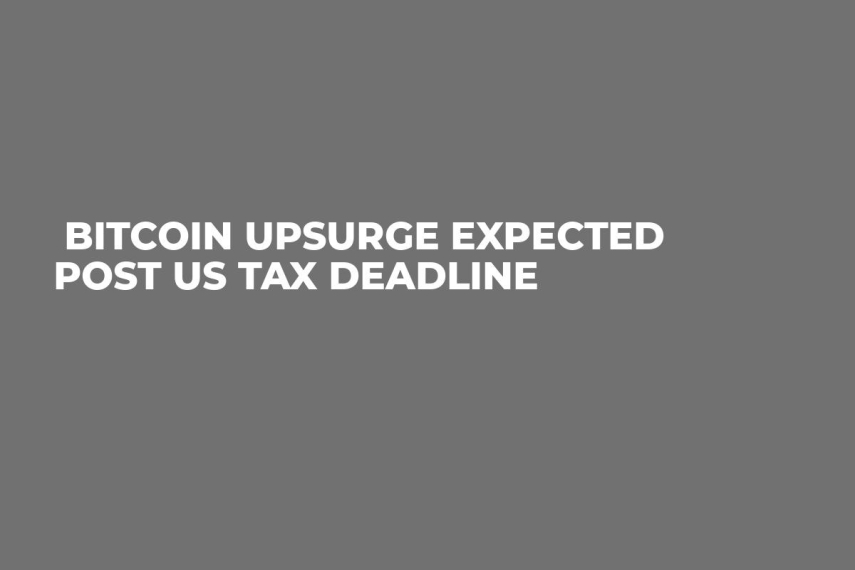 Cover image via U.Today
Bitcoin investors expect price gains after the US tax deadline, which experts say has been partially responsible for the decline in the currency since early this year.
"Bitcoin prices will probably climb after April 17, once the pressure from US tax day is over," said Thomas Lee, head of research at Fundstrat Global Advisors, in a report last week.
Lee told CNBC that the 40 percent price drop since Jan. 1 was partly caused by investors selling off their cryptocurrency holdings to avoid paying taxes. Other analysts also warned that a sell-off could be looming in the days leading up to the US tax deadline.
Last year, Bitcoin increased in value nearly 13 times, or by 1300 percent, reaching a record breaking $19,000. These enormous increases exposed investors to high short-term capital gains tax, which caused some selling pressure on Bitcoin, Lee said.
According to Fundstrat, US consumers could owe more than $25 bln in cryptocurrency earnings taxes in 2017.
Last weekend, ahead of the US Tax deadline, Bitcoin demonstrated resilience. The currency climbed steadily higher in the days leading up to the deadline with only a few fallbacks.
Lee, and other analysts remain bullish, expecting that Bitcoin price will exceed $20,000 within a year, based on long term indicators such as underlying technological progress in the industry and growth in adoption rates.
Lee is one of the few Wall Street analysts who issues price targets for Bitcoin and other cryptocurrencies. He was former Managing Director at JP Morgan.